Kim Kardashian West and Khloe Kardashian have spent their first morning in Armenia sightseeing.
The sisters arrived in the country last night and have wasted no time in learning about their roots and ancestry, with a visit to the Mother Armenia statue first on the agenda.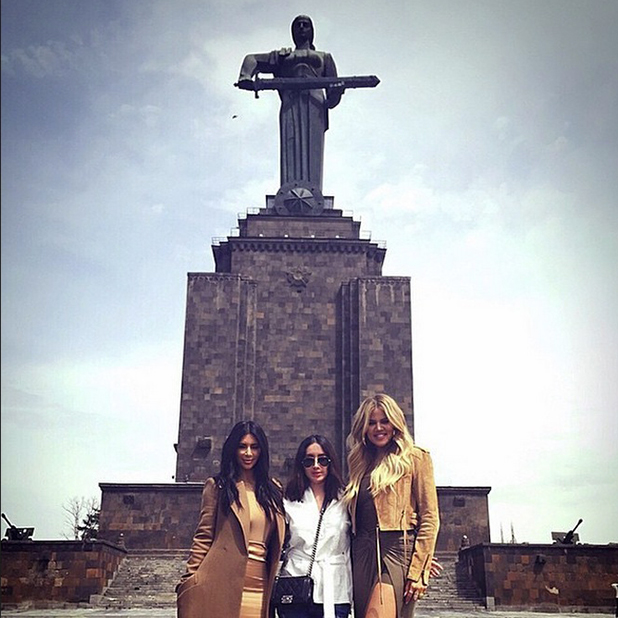 Kim and Khloe posed for a picture in front of the landmark, with Khloe explaining to Instagram followers: "The Mother Armenia statue symbolises peace through strength. It can remind viewers of some of the prominent female figures in Armenian history."
The statue sits in Victory Park overlooking Armenia's capital city of Yerevan.
This is
Kim and Khloe's first visit to Armenia
, although they both identify themselves as American-Armenian women and have always wanted to travel there.
Khloe even included a traditional Armenian dance during her wedding reception in 2009.
The
girls travelled to Armenia alongside relatives including Kim's husband Kanye West and daughter North,
one. Kourtney Kardashian is thought to have remained in LA.
All you need to know about Kim Kardashian!