Sarah Michelle Gellar looked oh-so-fab while shopping in LA yesterday.
The
Buffy The Vampire Slayer
star was pictured out with friends at Brentwood Country Mart on Tuesday, 7 April, looking fantastic in skinny jeans and a cute black jacket.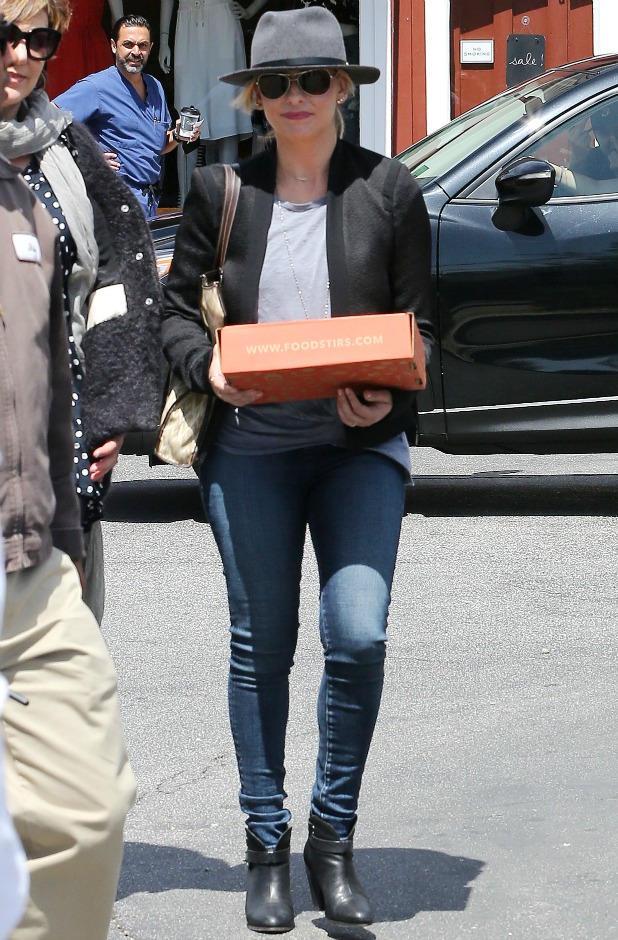 Sarah's gearing up for 38th birthday on 14 April... and she already knows what she wants!
Tweeting this week, she said: "If anyone is looking for a Bday gift for me....I really want a #Minion ... Like a #DespicableMeMinion Maybe a few please."
Us too!
We wonder if she'll have a snake at her party?! Earlier this week she shared a photo to Instagram showing herself with a snake wrapped around her neck. The caption read: "I made a friend today!! #Snake I really do love kids birthday parties. I also love #Snakes #snakesofinstagram."
Well, we never had any snakes at our friends' birthday parties as kids!
Sarah and husband Freddie Prinze Jr are parents to daughter Charlotte, five, and son Rocky, two.
The couple - who starred together in movies including
I Know What You Did Last Summer
and
Scooby Doo
- married in 2002.
Sarah marked Freddie's birthday last month with a sweet note to Instagram reading: "Happy birthday to this guy @RealFPJ Thank you for showing me dreams are possible, and being the best partner a girl could ever have (esp on #InternationalWomensDay )."