Demi Lovato has a brand new tattoo - a giant rose.
The 'Skyscraper' singer has been at the tattoo parlour lately having a previous inking of lips - which she jokingly referred to as her 'vagina tattoo' - transformed into a beautiful bloom...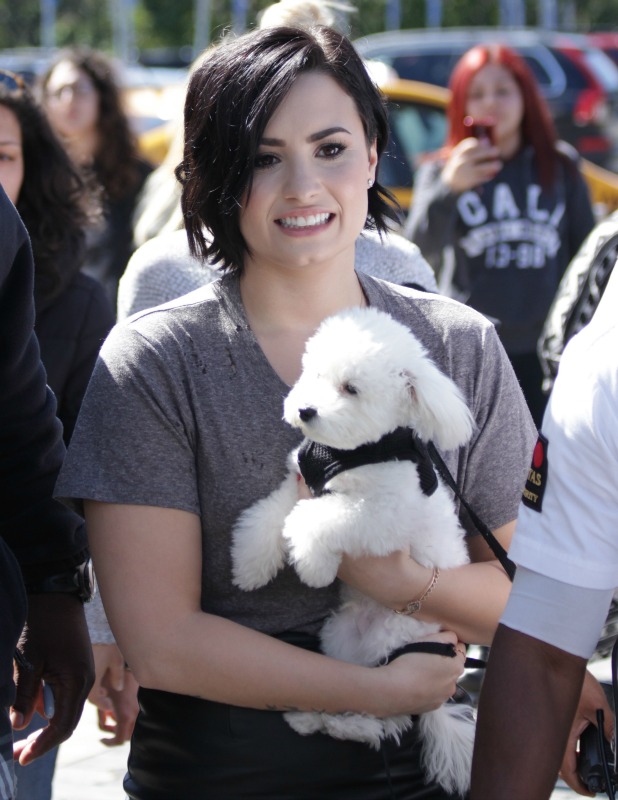 She showed off the results via Instagram, saying: "Bye bye and hello. Thank you SO MUCH to my brother @GEESPOTAT2. It looks beaaauutiful and I LOVE it!! #RIPvaginatattoo #kidsdontdodrugs."
Demi's tattoo has been some time in the making, as she posted another photo to Instagram six days ago showing her tattooist in progress.
The caption read: "Oh yeah..... Forgot to post this.... It's still a work in progress so I'll insta when it's done... and no this is NOT an April fools joke haha."
Demi is known for her love of tattoos, having her first inking done on her ribs when she was 16 years old.
She now has more than 25 pieces of artwork including the phrase 'Stay Strong' across her wrist to remind her to stay positive when things get difficult. She had it done after seeking treatment for physical and emotional issues in the past, as a thank you to fans who had supported her.
In an
MTV documentary
, she said: "These actually were really meaningful to me. My fans constantly said it the entire time I was in treatment … and while they said it they would also put a little heart. I have a signature heart that I dot my I's with. So my fans would draw it on their wrists every day until I came out of treatment. And I thought, 'What better way to thank them?' That's a connection I have with my fans I don't see with many other people. And it's really cool that I have that; it's really special."