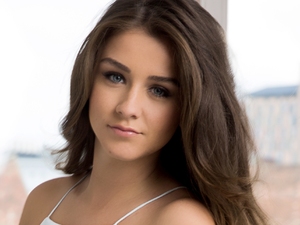 Brooke Vincent exclusively shares her fashion favourites, beauty and style picks and celebrity highlights with Reveal.
Hello everybody,
How was everybody's Easter?
Mine was very eventful, although I only got two Easter eggs - one off my friend, and one from Josh's mum. Not even my own mother bought me one! If I asked, it would have been, 'You're too old Brooke!' Thanks Mum! The joys of getting old eh! I just indulged in some fast food instead - nothing new there then!
So on Saturday I took Daisy, Mylo And Minnie (three more of my godchildren) to a little Easter egg hunt in a shop near to us. I love spending time with kids, as you all probably know, but I think when you've seen them grow up from being born, it's so nice and rewarding spending time with them. I even got to nip into a couple of shops afterwards too. Here we are after our pizza, and waiting for the egg hunt to start.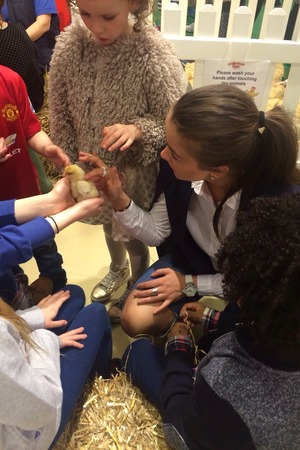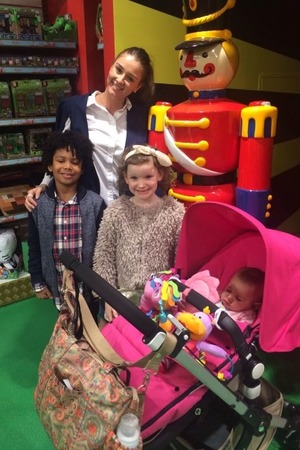 My style
So, I think finally I can start wearing my dungarees with pride now. I think they are coming back in after seeing Gwen Stefani rocking a pair. I love dungarees!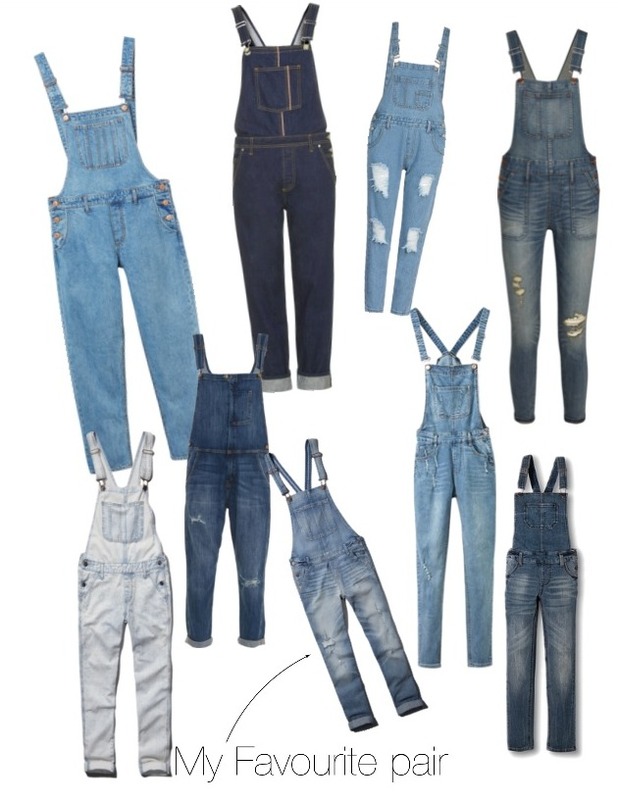 I think they are so easy to wear with either a vest top and flip flops in the summer. They are one of my favourite outfits. Funnily enough, in work everyone's been asking about my blog and my co-worker Jane Danson has pulled me up for saying 'if you're 18-35 I can have you as a style crush'.
She complained as she's over 35 so she thought she couldn't be a part of it. Well here you go Jane, here's your moment, because only a few days ago she came into work rocking her dungarees too.
Very trendy, Jane!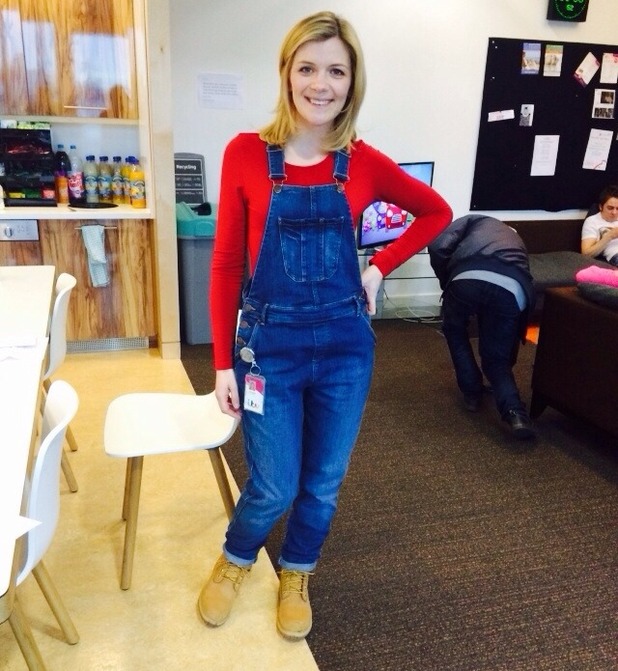 How exciting is it that tassels are now back in shops?! Leather jackets are one of my absolute necessities, so when I see one with tassels it's 100 per cent on my shopping list. The waistcoat would also look cool over a bikini on the beach!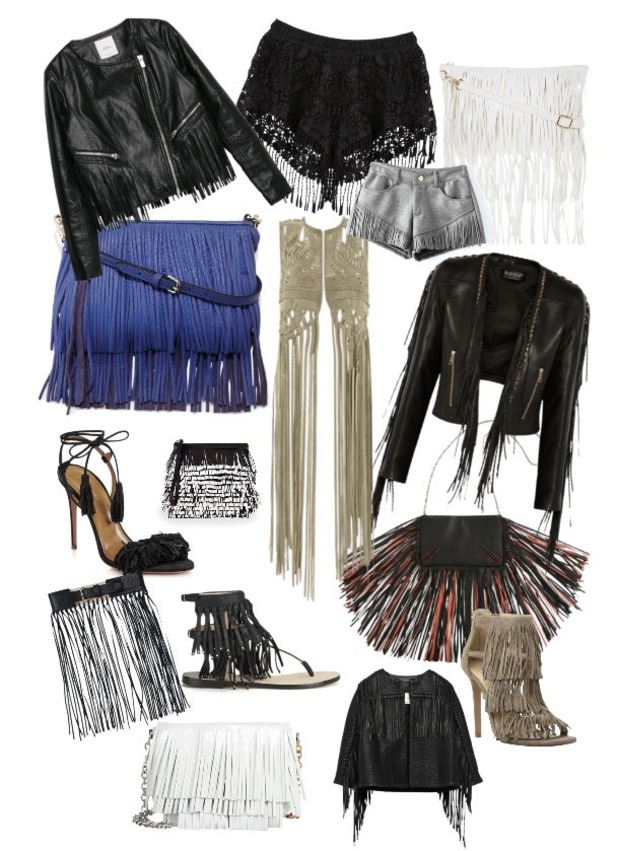 My on-screen mother Sally Dynevor brought something to my attention the other day and I think it is so true. It's so acceptable now to be seen out in your gym gear, it's like the new cool thing to wear. My work friends used to laugh at me when I wore mine because I had all the gear and no idea!
I'm not good with gyms, but I love a good gym outfit. The funny thing is though, I used to walk around the supermarket in mine thinking people would say, 'Ooh look how good she's being going to the gym'. The truth is, when I really have had a gym session, you wouldn't catch me dead walking around anywhere! Alex Gerrard gets pictured in her gym wardrobe all the time and looks like the perfect yummy mummy!
Outfit of the week
Since having my new blog I've been checking out girls' outfits a lot more and asking them for pictures. My friends think it's so embarrassing but I've been stopping people in clubs or on the street. I'm not fussed. If I love it, I need a picture to share with you lot! I think it's important to show how normal girls, who are not models and don't necessarily have a lot of money to spend, can still find nice things to wear. I appreciate everybody has a different style, and mine is crazy and not always in a good way, but here's a girl I've seen out whose outfit I loved...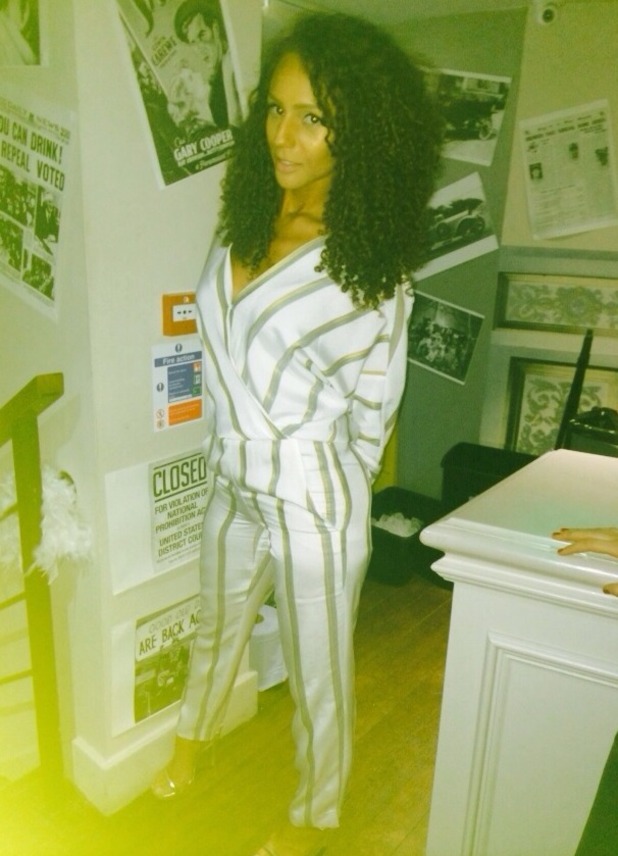 This is Gemma Tomlinson, 30, and how beaut does she look? As I said last week,
jumpsuits are so easy to wear
and are a good way of getting out of shaving your legs! Ha ha. You look beautiful Gemma, and thank you so much for not thinking I was too strange asking you for a picture while you were at work.
Birthday shout-out
Finally, I want to wish a special happy birthday to my cousin Ryan, who was 21 this weekend!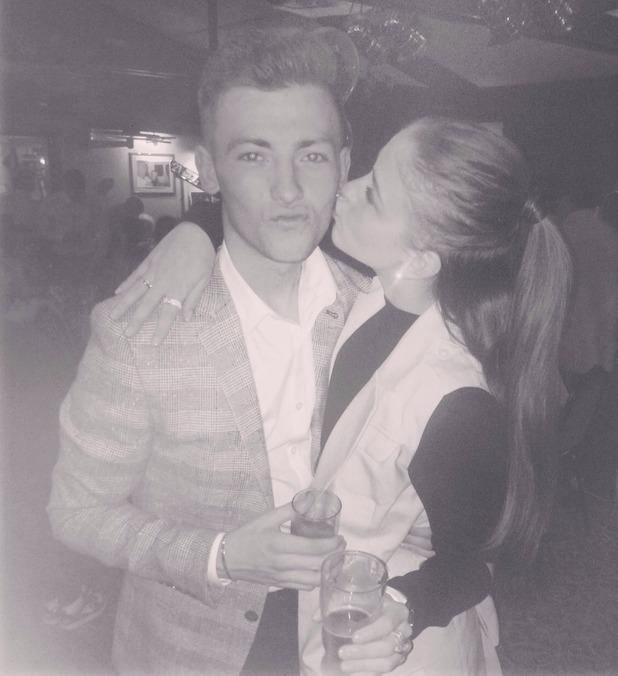 Don't forget to
tweet me @brookelvincent
or Instagram me at
@brookelevincent
your gorgeous weekend outfits!
Have a good week everyone!
Peace Up Reveal x
For exclusive competitions and amazing prizes visit Reveal's Facebook page NOW!