Kris Jenner's boyfriend Corey Gamble is a firm member of the Kardashian-Jenner clan now, after accompanying the whole family to church on Easter Sunday.
The 33-year-old music exec was pictured alongside
Kris, 59, and her entire extended family as they arrived for a service
in Los Angeles on Sunday, 5 April.
So much for those split rumours, eh?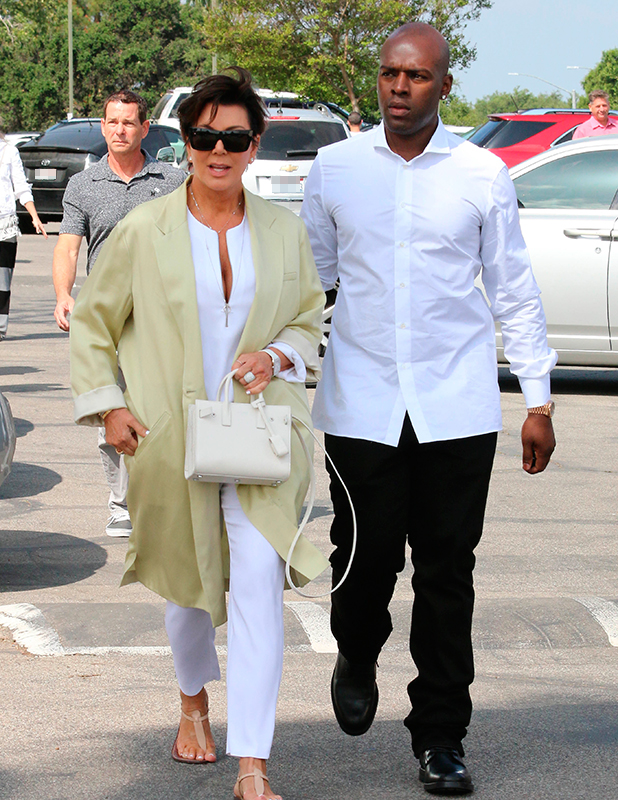 Kris and Corey are believed to have met at a mutual friend's wedding in Ibiza last summer but have generally kept their relationship low-key. So low-key, in fact, that last month rumours surfaced they'd called it quits.
That turned out to be untrue, though, as
Kris was pictured with Corey at a shop launch in Los Angeles
shortly afterwards and, this weekend, he was seen with the entire reality family going to church.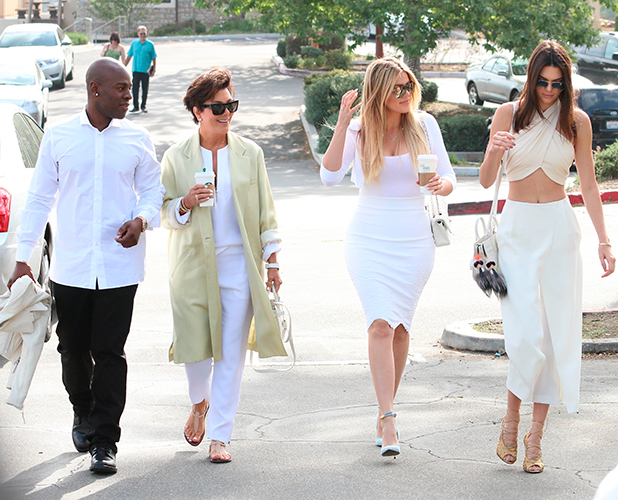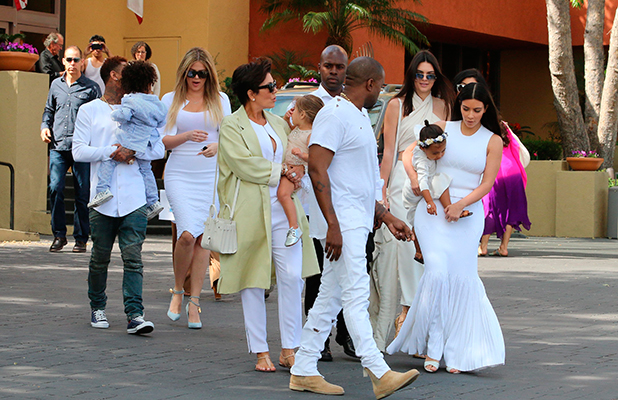 As well as Kris, other family members there included Kim, Kourtney, Khloe, Kendall, Kylie, Kim's husband Kanye West, Kylie's rumoured boyfriend Tyga and kids North, Penelope and Mason.
Although Kris and Corey keep their romance away from the spotlight, their
sex life has been a topic of discussion in the new series of Keeping Up With The Kardashians.
Yep, you read that right!
It's all because Kim, 33, complained on camera that Kris and Corey's bedroom antics were keeping her up at night!
In a recent episode, Kim lamented: "It wakes me up. The bed, like, bangs up against the wall. I was literally trying to pass out and I like, woke up, and I swear I thought I heard moaning. I was like, 'Please go to bed!' And I put the covers over my head."
All you need to know about Kris Jenner in less than two minutes!