TOWIE's Lydia Bright has said she needed a list of conquests from ex-boyfriend James 'Arg' Argent in order to move on and embrace the future.
On the series finale of
TOWIE
we saw
Arg presenting Lydia with a letter containing details of the women he'd cheated on her with
in the past – and women he'd been with since they broke up.
Not exactly easy reading for anybody…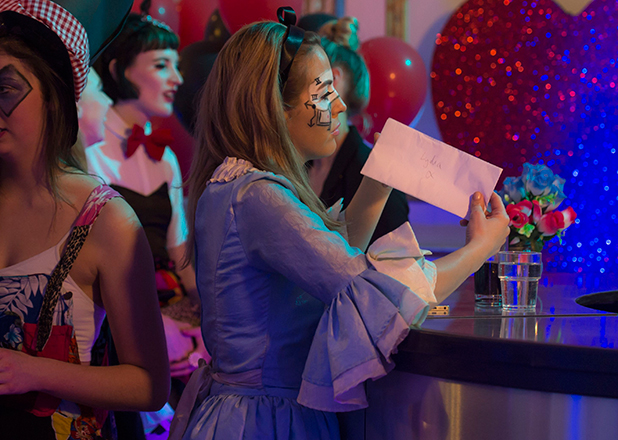 But speaking to the
TOWIE official website
, Lydia said she felt it had to be done.
"The reason I asked for the list from James is I feel like moving forward, I won't be able to if I have unanswered questions. To start a completely clean slate I need to know the truth from the past so that I won't have any doubt and I won't keep bringing it up in arguments.
"It will just be a fresh start, really. I don't think I can do that unless I know the truth."
Lydia admitted it wasn't easy reading but added: "I can't be too angry because I asked for it and it's something that happened in the past."
Arg had been worried that if he gave Lydia the list, it would turn her off him and wreck their reunion before it even started… but that wasn't the case at all!
In the final moments of Sunday night's finale, we saw
Arg tentatively approaching Lydia as she read the letter,
for her to say she was ready to move forward.
Arg declared: "Lydia, I worship the ground you walk on. I adore you. When I dream about getting married, you are the only person I imagine at the altar with me. There has to be a reason why we always end up back together. But if we decide to give this another shot, this has to be it now. It's serious now. You and me forever. I love you."
And with that, they decided this was it: them together forever!
Aww!
Sadly now
TOWIE
is over for the series, we'll have to wait until they all head off to Marbs for more romantic scenes like this one.
Ten reasons we'd like to be in TOWIE:
For exclusive competitions and amazing prizes visit Reveal's Facebook page NOW!