TOWIE favourite James 'Arg' Argent has reunited with true love Lydia Bright in teary scenes during the show's series finale.
After a turbulent few months, the childhood sweethearts have finally decided to get back together and make a go of their relationship.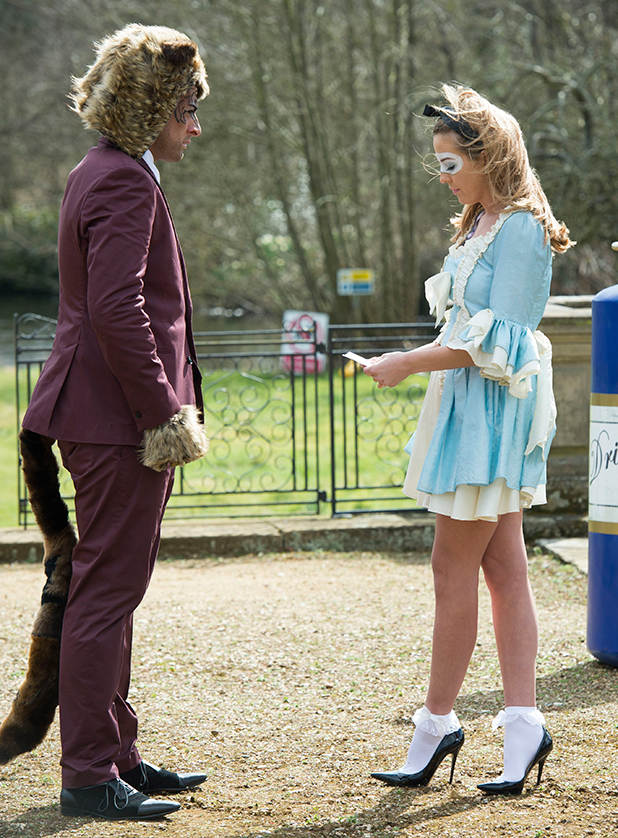 During the end-of-season Mad Hatter-style party,
Arg presented Lydia with a letter
continuing the names of all the girls he had cheated on her with. Ouch.
Reading the list, Lydia tells Arg: "It was quite bad. It was definitely hard reading it. But I know the person who did all those things wasn't you. It was the person you were when you were going through your crazy period."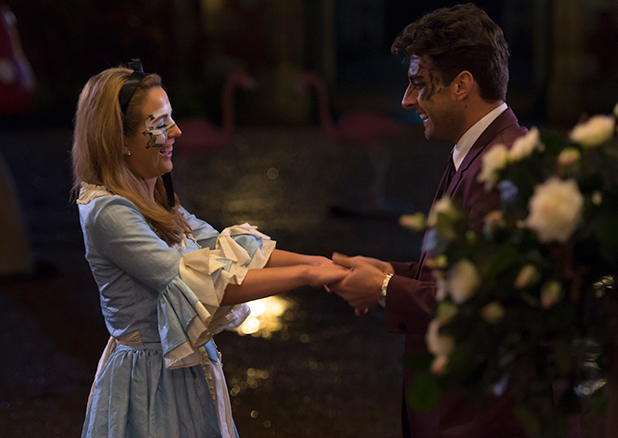 Clearly impressed by Arg's symbolic gesture, Lydia added: "I'd be naive to think that after going through this that we will just run off into the sunset holding hands. That's not going to happen.
"There are going to be huge trust issues - but we can work on them."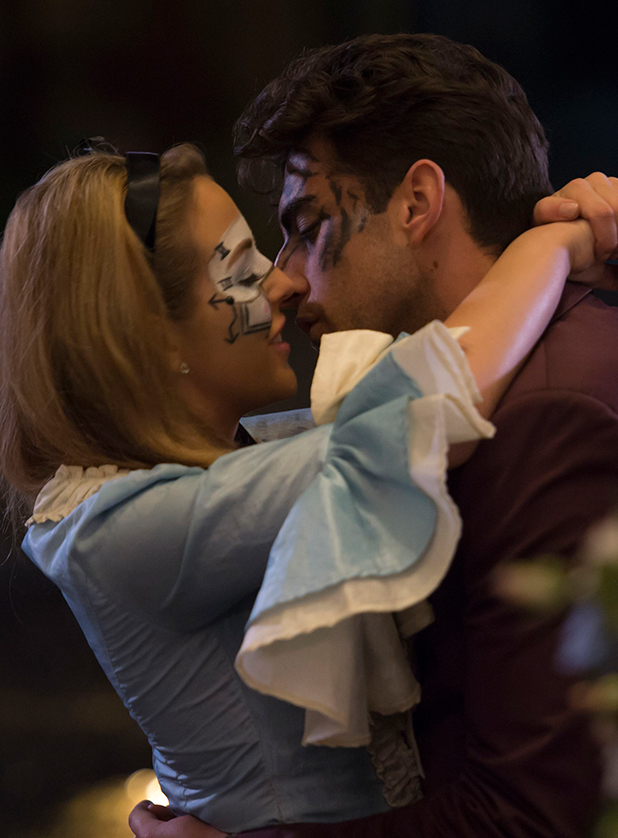 A hopeful Arg replied: "Lydia, I worship the ground you walk on. I adore you. When I dream about getting married, you are the only person I imagine at the altar with me.
"There has to be a reason why we always end up back together. But if we decide to give this another shot, this has to be it now. It's serious now. You and me forever. I love you."
Cue, a romantic kiss that confirmed the pair are back together, after Lydia insisted: "I love you more." SOB!
After the heart-wrenching scenes aired, both Lydia and Arg turned to Twitter to share their thoughts.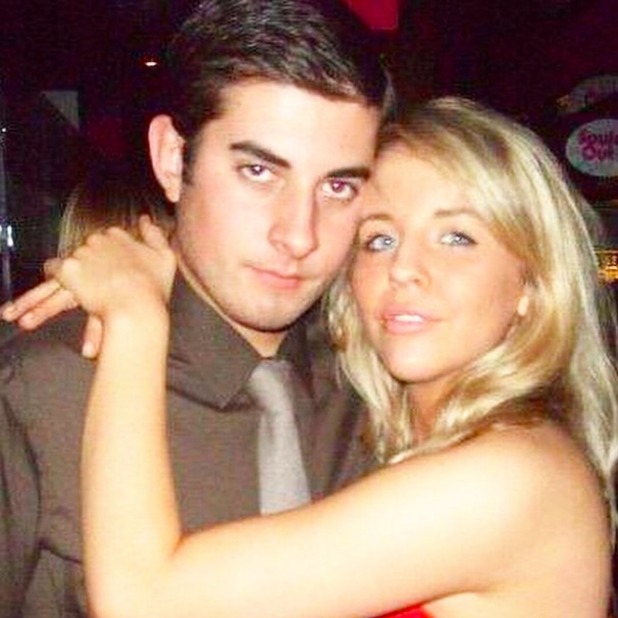 Sharing a throwback picture of their early years together, Lydia tweeted: "Who would have thought that seven years ago we would have had this journey. A crazy roller coaster ride for two normal kids. Our story is far from perfect but what hasn't killed us has made us stronger. My soulmate, I can't wait for our future."
She later added: "I always followed the motto 'You can't start a relationship on a bed of lies.' So grateful that @RealJamesArgent had the courage to do it.
"After all the waves & tornados. I have never felt so happy. We still have mountains to tackle. But I know you are the one @RealJamesArgent."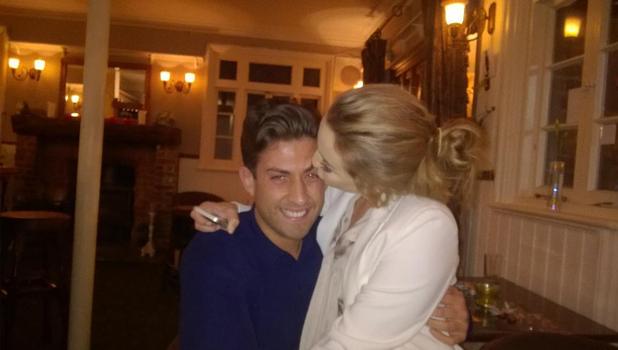 Arg kept it simple when he shared a cute snap of them both alongside the message: "Nearly lost everything four months ago. Now all my dreams r coming true! #ThinkPositiveThoughts&PositiveThingsWillHappen."
And friends and family couldn't resist joining in, too...
Lewis Bloor wrote: "Proud of my boy @RealJamesArgent inspirational turn around in your life this year. You are my hero my old friend."
Georgia Kousoulou said: "Never wanted a couple back together as much as I have @LydiaRoseBright @RealJamesArgent @tommy_mallet we did good! our teams back!"
Meanwhile, Lydia's mum said: "I feel I have been in a washing machine in series 14 then put on a fast spin. It's nice to be at the end of the cycle at last."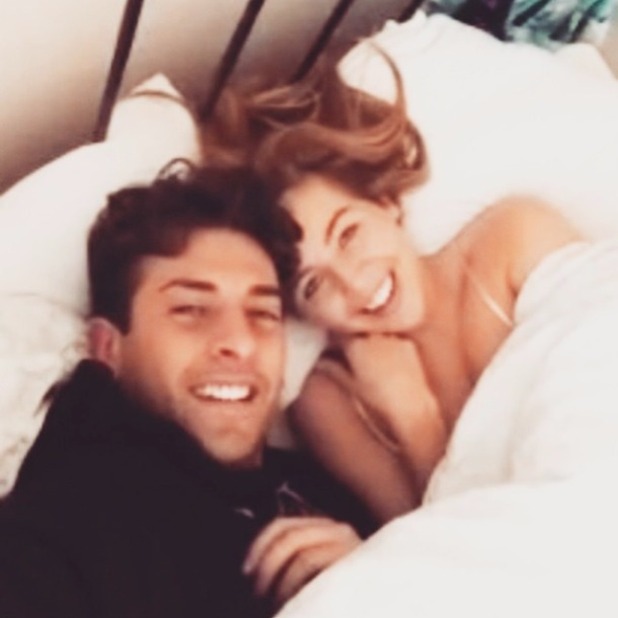 On Easter Sunday, Lydia and Arg shared a cosy selfie from their shared bed as they proved to the world they are back together and determined to make things work.
We wish them the best of luck!
10 reasons we want to be in TOWIE!
For exclusive competitions and amazing prizes visit Reveal's Facebook page NOW!