Kim Kardashian West has added Andre Leon Talley to her Hollywood app.
The
Keeping Up With The Kardashians
star has announced Vogue icon and former
America's Next Top Model
judge Andre is the first non-family member to get their own character in the smash hit game.
Kim shared the news and a picture of Andre's character to Instagram.
The caption read: "You better step up your fashion game! He's watching!"
Kim's app
Kim Kardashian Hollywood
has been a phenomenal success since its launch, and is thought to have brought in around $74 million in revenue last year. Reports claim it could rake in another $85 million this year.
Wow, wow, wow!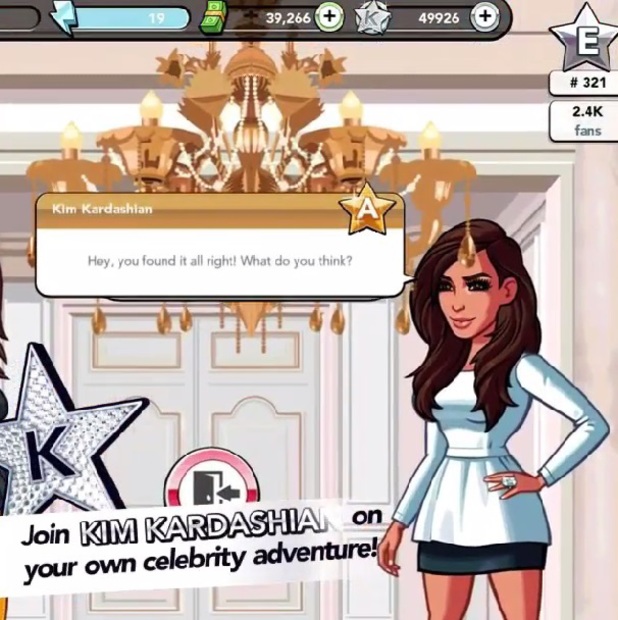 Kim's introduced family members to the game in the past, although a recent episode of their E! reality show revealed
Kourtney had been unwillingly to allow her likeness to be used
without being paid for it.
The app allows users to create their own aspiring celebrity and go on a Hollywood journey as they attempt to rise to fame.
Speaking to
Ad Week
recently about the game correlating with her own life, she said: "We try to mirror it as much as possible. The look of the game was really important to me. I must have pulled thousands of references of all the different ways that characters should have their hair, the outfits and the shoes.
"One time there was a strap wrong on one of the character's shoes—her feet weren't matching. I had to change the programming to fix that. It was important to me that everything is right."
Kylie and Kendall Jenner are currently working on their own game.