Ariana Grande has enlisted her Big Brother star brother Frankie's help in creating her fragrance.
The 'Bang Bang' singer was pictured working on her perfume at a laboratory in New York this week, with Frankie helping her decide on the best scent combinations.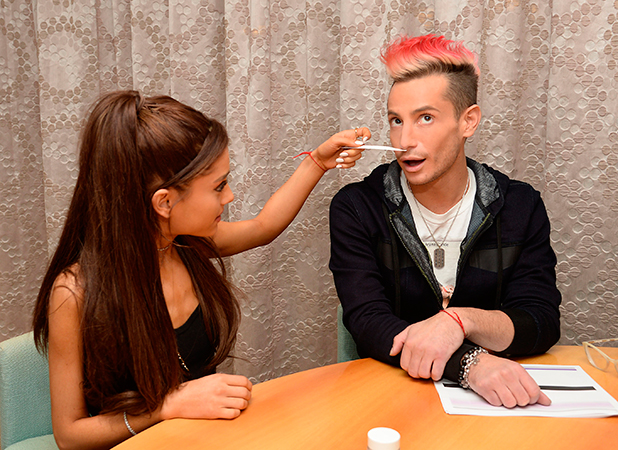 Ariana, 21, was rather dressed up for her day at the lab – sporting a black crop top, skirt and sky high heels, covered with an oversized lab coat.
Love the glasses!
Ariana will launch her first perfume in September this year, telling WWD recently: "I have always been obsessed with perfume. I always carried like six different scents in my bag, another three in my suitcase and another couple in my car. I'm asked so often about which fragrance I'm wearing, or if I have a signature scent.
"I do have favourites, but I really want to create something that encompasses everything I love…which is why I am so excited to create my personal fragrance I can call my own."
We can't wait to see what it's like!
Ariana enlisted the help of older brother Frankie in helping choose her new scent. He's a musical theatre actor who recently appeared in the 16th series of
Big Brother USA
.