Kim Kardashian West wants her family to adopt an approach of tough love when it comes to brother Rob.
In a new clip from
Keeping Up With The Kardashians
, the reality star is seen telling mum Kris and sister Khloe that they have to stop doing whatever Rob wants and let him fend for himself.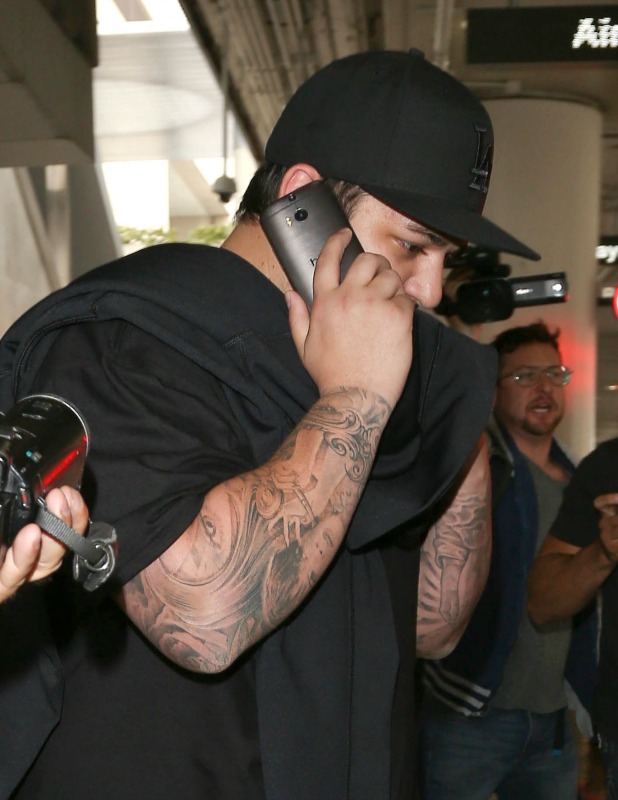 Rob's struggles over the past year have been well documented: he's
spoken openly about his battle with weight gain
and has shied away from the limelight.
Khloe recently said
he had a form of social anxiety and had become introverted
, adding that he wasn't in a happy place.
Kim's solution is tough love.
She says: "Now what we have to do is everyone back off. Everyone licks Rob's ass and does whatever he says and at some point you just have to give it up.
"We all make his life so easy. Okay, we'll drive you around with the chauffeur so no one has to look at you. We have a chef on standby, a trainer, we have someone to run out and buy you socks and underwear. This is pathetic. We are not going to cater to him anymore but it has to be all of us."
But Kris isn't so convinced, pointing out: "The other way to look at it is maybe he cant help himself."
Kim's response? No. "He's still competent to where he can ask for help when he needs it," she insisted.
The clip came after Rob sparked concern by posting a picture to Instagram showing Gone Girl character Amy Dunne, comparing her to sister Kim.
Amy is an unhinged killer…
All you need to know about
Kim Kardashian
!