Fashion Police co-host Giuliana Rancic has said it's hurtful when people comment on her thin frame, saying her weight is affected by cancer medication.
The mother-of-one - who also hosts
E! News
- underwent a double mastectomy in 2011 and told
People
magazine that the treatment she still takes has affected her weight.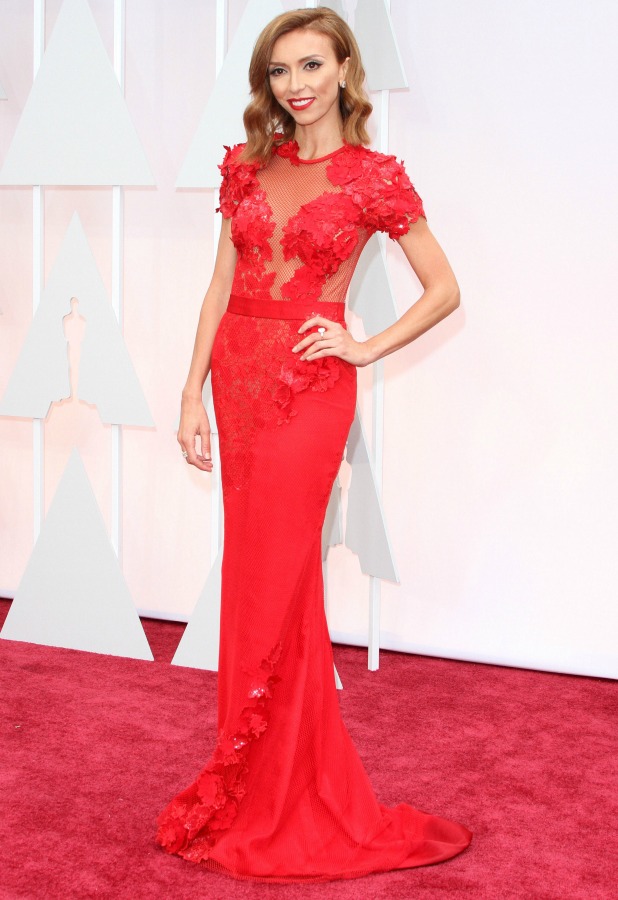 Giuliana said: "It's really hurtful. I'm sorry that some people think I'm disgustingly skinny, as they put it, but there's nothing I can do. I'm lucky that I even have the type of cancer that reacts to the medicine."
The 40-year-old presenter, who says she eats a healthy, full diet and enjoys desserts, added: "I look in the mirror and it's hard for me. I am really thin. I want to look fit and beautiful and sexy, and I can't."
Giuliana was diagnosed with breast cancer in 2011 after undergoing a mammogram at the request of her doctor while she was trying IVF to get pregnant. She decided to have a double mastectomy after lumpectomies didn't remove all the cancer.
She said at the time: "At the end, to be honest, all it came down to was just choosing to live, and not looking over my shoulder for the rest of my life."
The double mastectomy was done in December 2011.
Giuliana has a son Duke, two, with her husband Bill Rancic, who won the first series of America's version of
The Apprentice
.
Fashion Police
is currently on hiatus until September following the departures of Kathy Griffin and Kelly Osbourne in quick succession.