Christina Milian certainly looked happy with her shopping purchases yesterday!
The singer, actress and reality star was pictured lugging bulging shopping bags in Los Angeles yesterday after stopping into LA Gear to pick up a few things.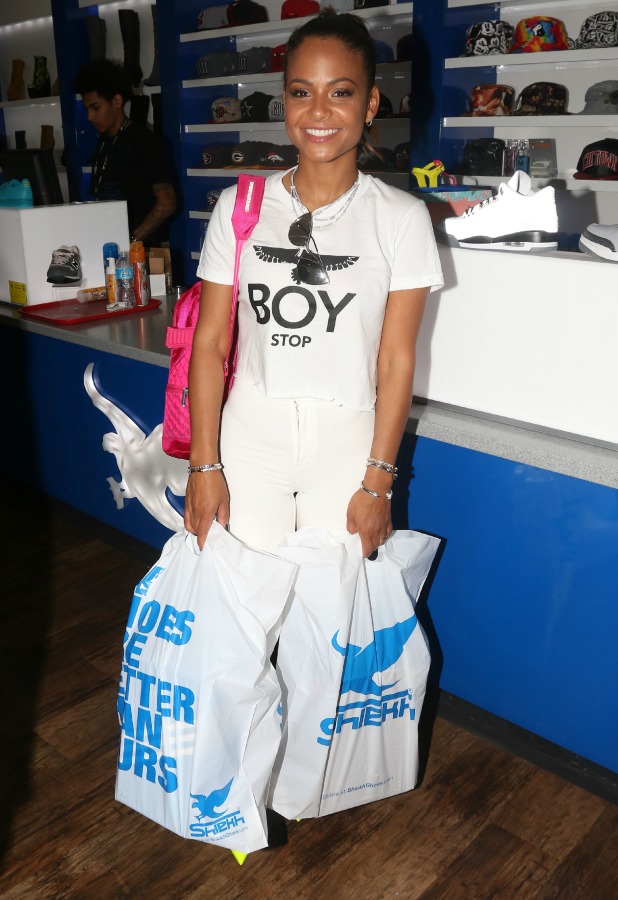 Christina was looking as gorgeous as always in white skinny jeans, white T-shirt and statement neon yellow heels. Love them!
The starlet is currently getting ready for the release of a brand new album, while also welcoming cameras into her home for
E! reality show Christina Milian Turned Up.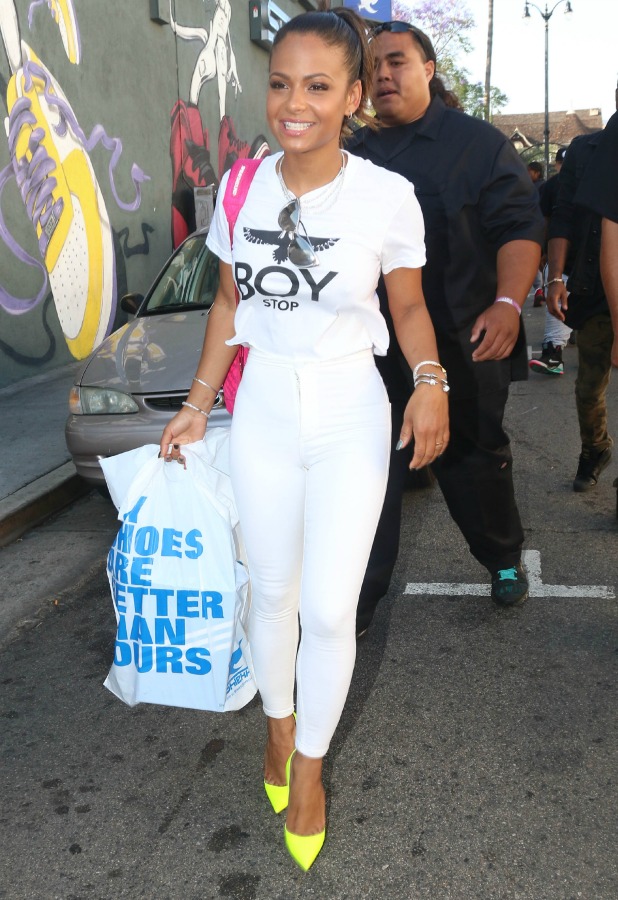 Christina told us earlier this year: "I don't think people have ever seen this side of me. They've never seen the carefree Christina – they've only seen the prim and proper one, doing interviews, performing on stage and hosting.
"I've never really had the chance to just break out and let people see who I am, and especially now, I think I know who I am more than ever. As life goes by and you experience more and more, it makes you a stronger and smarter woman, and I'm just more fearless now. That fearless side has made me become more limitless and unbreakable to what the world has to offer."