Bobby Cole Norris brought a bit of colour to the streets of Essex over the weekend, stepping out in an eye-catching pink blazer.
Love it!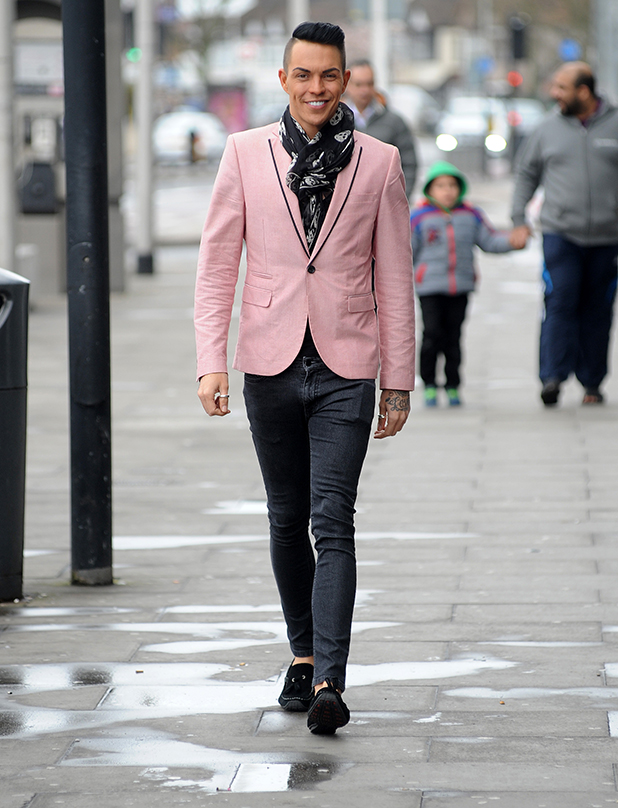 The always fashionable reality star was pictured out and about on Sunday, 29 March looking rather dapper in his skinny jeans, fitted blazer and printed scarf.
Bobby's just back in Essex after a
minibreak to Porthcawl, Wales with a group of castmates
including his bestie Gemma Collins.
While away, he took the opportunity to chat to
Gem about last week's shock revelation that she's considering getting back with her ex
because she wants to be married and have children.
Concerned Bobs told Gemma she was being a bit "erratic" with her thoughts and he was confused as one minute she was saying she's happy with her life, the next she was saying she needed a baby to complete it.
Gemma seemed to agree and take what Bobby was saying on board. Oh, and Bobby offered to help Gem himself if she ever wanted to have a baby.
What a friend!
10 reasons we want to be in TOWIE!