TOWIE star Jake Hall pledged his love to Chloe Lewis by jumping into the freeeeeezing cold sea in Wales.
Brr…
Jake's made no secret of the fact he wants Chloe back so we weren't too surprised to see him making an impromptu visit to Wales on Sunday night's episode (29 March) to surprise Chloe, who was there on a minibreak with other castmates.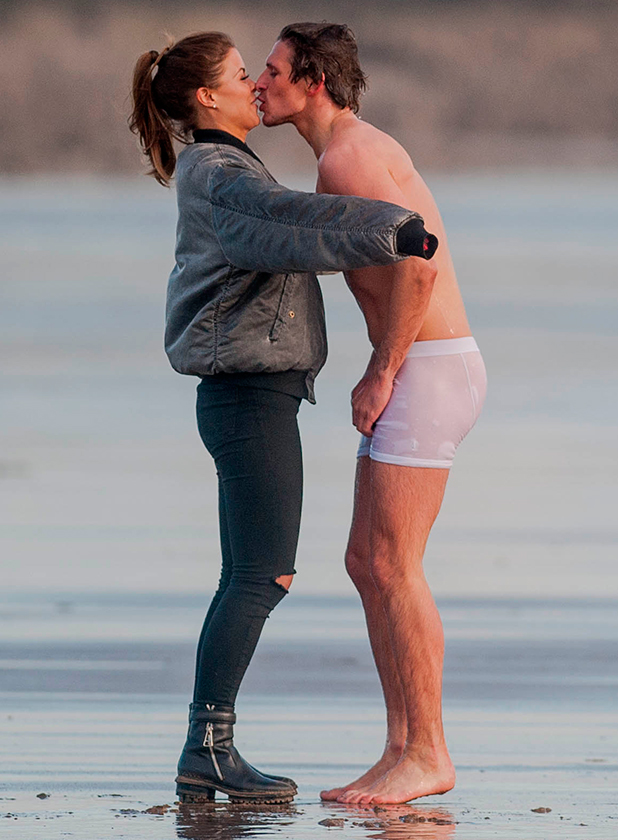 At first it seemed like Chloe wasn't too happy to see Jake, when he rocked up to the pub… but after he 'forgot' the keys to his hotel room, he ended up staying the night with her where they talked through their issues.
"We spoke all night and had some time to ourselves rather than talking through everyone else," said Jake, when he bumped into Dan E in the hotel corridor.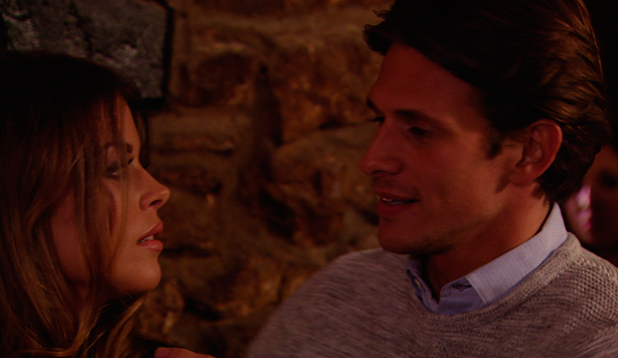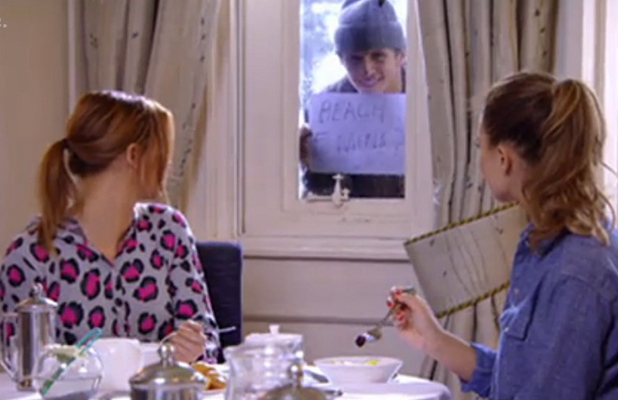 His next surprise for
Chloe was popping up at the hotel restaurant window while she was having breakfast,
holding a sign saying: "Beach, five minutes."
Ferne McCann wasn't so keen on Chloe going to meet up with Jake, saying he's "so rude" to her: "I just think he's a p*ss taker but good luck. Let me know how it goes."
But Chloe went anyway.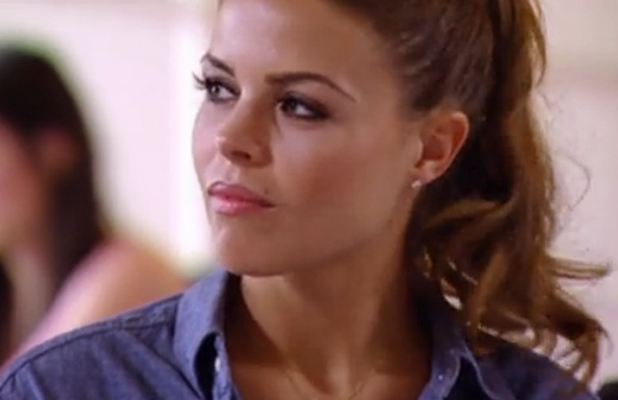 She met up with Jake on the beach, where he gave her his coat because it looked freezing. He told her not to listen to Ferne or any of her mates, and said he was hoping to take Chloe away on a minibreak, perhaps on his dad's boat like they used to.
"We can go as friends," she said.
"Well, that's a start," replied Jake.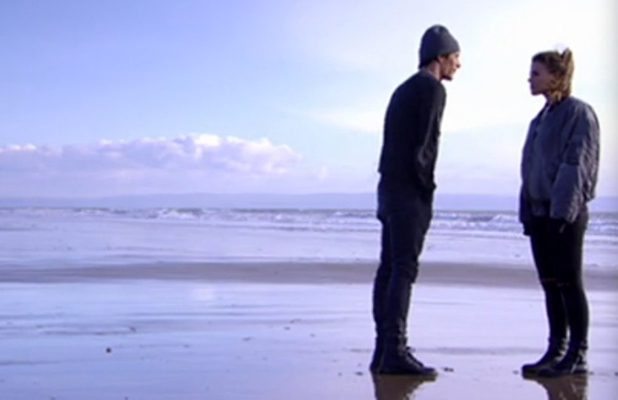 Chloe said the whole Lauren situation had made her think perhaps Jake had lied about things in the past. Jake kissed Lauren Pope earlier in this series but lied about it before eventually coming clean.
"I thought you were different and special and now I think you're the same as everyone else," said Chloe, adding that she thinks Jake has changed from the guy she first met.
Jake said: "I still think I'm the boy you fell in love with. I've made stupid mistakes but I want to change it all. There is so much I love about you. I love everything about you."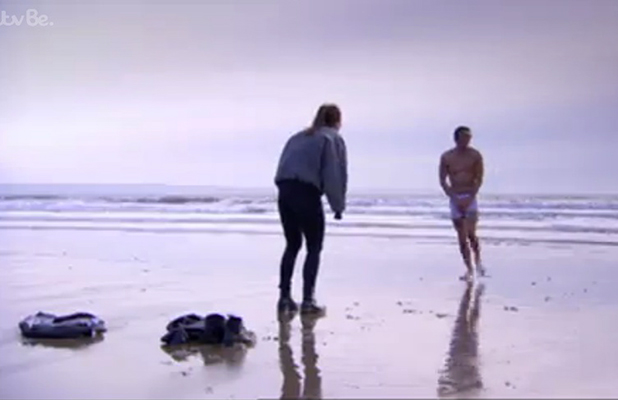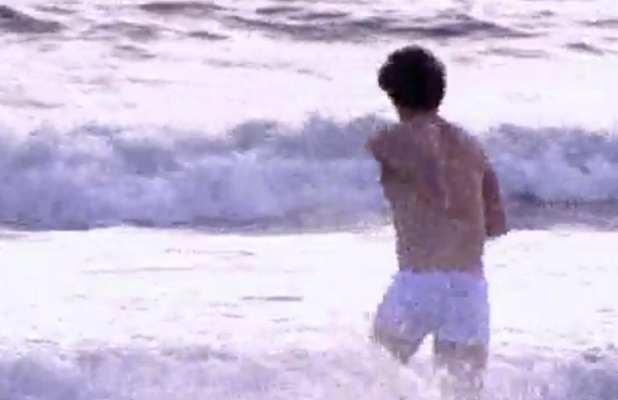 Chloe said she didn't think Jake was ready, but he insisted he was and wanted to be with her forever. "What have I got to do to prove that?" he said.
The answer? Jump in the bitterly cold sea!
We think Chloe was only joking when she said that but Jake was up for the task! He stripped off on the beach before running into the water screaming, "I love you" as Chloe giggled in the background. It was worth it, though, as his reward was getting a kiss and hug from Chloe when he returned.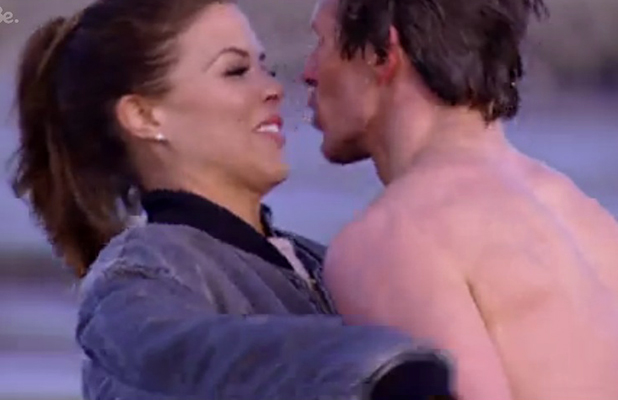 So, does this mean they are back together?!
Well, we spoke to
Chloe after these scenes were aired and she told us the pair were still "just friends"
. Hmm…
Taking to Twitter last night, Jake said: "That was very chilly on my willy lol but I hope it was worth it! Love my @ChloeLewis01 I actually am a nutter haha. Was bloody freezing but love spontaneous stuff. Loved it."
Chloe added: "That boy never fails to amaze me... Oh what am I going to do with him @Jakehall01."
TOWIE
airs Wednesdays and Sundays at 10pm on ITVBe.
Ten reasons we'd like to be in TOWIE:
For exclusive competitions and amazing prizes visit Reveal's Facebook page NOW!