Former Emmerdale star Adele Silva has given birth to a baby girl.
The actress – who played Kelly Windsor in the soap – welcomed a daughter with fiancé Oliver Farber on Wednesday, 25 March.
A statement from her rep said: "Mother and baby are doing well."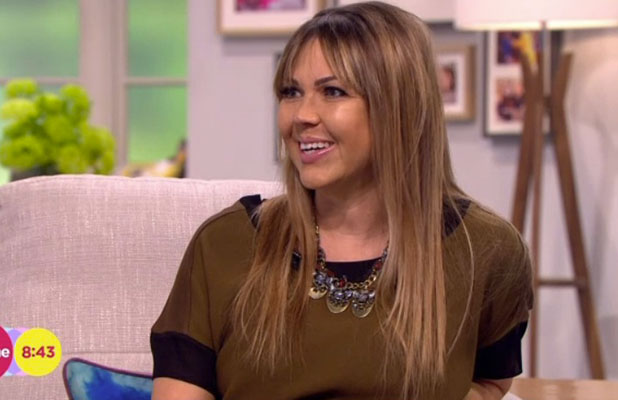 Adele's baby joy came after she
spoke on ITV's Lorraine in January about the agony of suffering three miscarriages
in the past.
"I had three miscarriages and not the easiest time. The reason I've been so vocal about this is often you see all this, 'My pregnancy joy' and 'I've had an amazing pregnancy' and it's not like that for everyone.
"I think it's quite nice to say, 'No, I haven't had a good time but there is a product at the end cooking in there.'"
Adele revealed how she sought help at a private clinic which discovered she had three issues which could be affecting her pregnancies: her blood didn't clot properly, her immune system was attacking the embryo as if it was a foreign object, and she had an underactive thyroid.
"It was all of those things together," she said. "As soon as I got pregnant again, I had this massive plan of action of medication to take, stages to go through hand so on. Each stage has been bitter sweet, though, as you're like, 'Brilliant, we've got to this point' but you're still not completely out of danger zone."
Adele admitted she found it difficult to think about planning ahead and celebrating her pregnancy as "it's always at the forefront of [her] mind that something could happen."
She said it was a form of safeguarding herself after everything she has been through in the past, but did say: "I do appreciate how lucky I am. I don't want people to think I'm ungrateful."
For exclusive competitions and amazing prizes visit Reveal's Facebook page NOW!