Sinitta has said Zayn Malik's relationship with Perrie Edwards is very important to him and he didn't want anything to threaten it.
The
X Factor
mentor and long-time friend of Simon Cowell told ITV's
Good Morning Britain
that
Zayn's departure from One Direction
could have been to protect his romance.
Zayn and Perrie have been engaged for two years.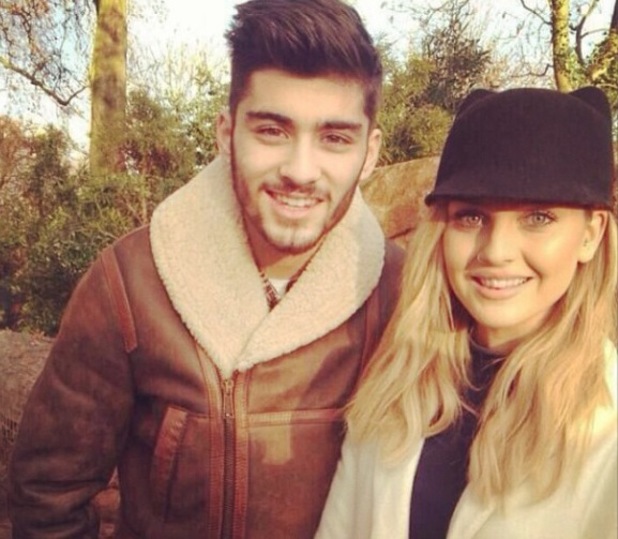 Sinitta said: "Zayn was always the romantic, spiritual one, always took his relationships very seriously, was always very gentle. I think the relationship is important to him.
"He and Perrie, that is a very prominent relationship for him and for that to be threatened in any way - especially when you're travelling around the world and all the stress and drama of that - you need an anchor, some stability somewhere so I think that would have rocked him a lot."
Zayn was forced to publicly declare his love for Perrie
earlier this month after pictures emerged of him holding hands with another woman.
He was then
signed off the 1D world tour with stress
, returning home to the UK to recuperate. Then the news came that he'd quit the band.
Sinitta pointed out that One Direction found fame as teenagers on
X Factor
before being catapulted to international stardom.
"Since they were on the show, they literally haven't had six months to just be kids… Yes they've been tremendously successful, I'm sure it's been great fun, but you know, you miss your mum, you miss your dad, your siblings, your dog, your friends, sleeping in your own bed.
"I can remember, I used to get upset and be calling my mother in the middle of the night when I was a young pop star because sometimes you just wake up and you're overwhelmed and you just want a cuddle from your mum."
Zayn Malik leaves One Direction: can they succeed as a four-piece?
YES! Absolutely, they have a long career ahead...
46.18%
MAYBE! Let's not write them off yet.
27.08%
NO WAY! ABSOLUTELY NOT!
26.74%
Check out these reactions to the news (featuring Professor Green and Ricky Wilson):