Amanda Holden has said
Zayn Malik
is "brave" to have quit One Direction.
The 22-year-old announced yesterday that he was
leaving the world's most famous boyband after five years in the spotlight
because he wanted a normal life.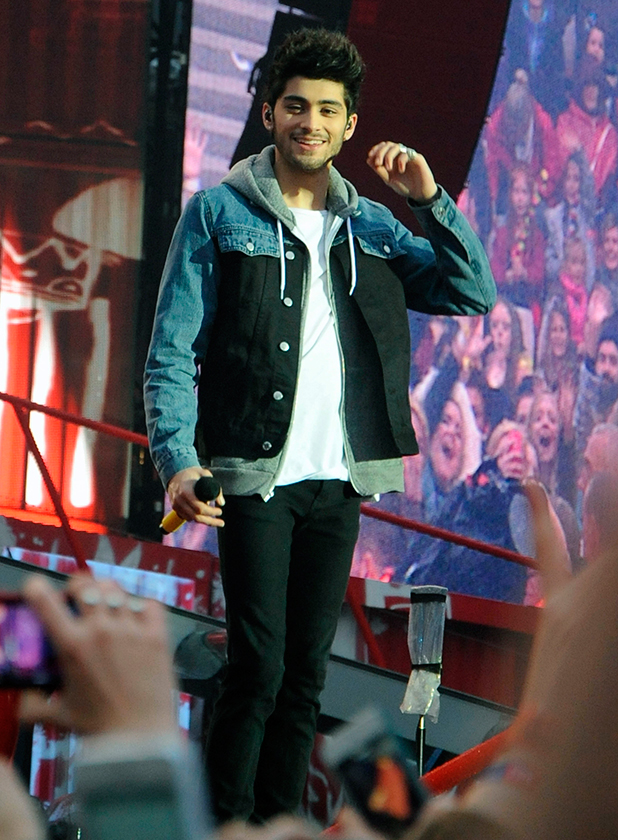 Discussing it on ITV's
This Morning
today, Amanda said: "I know so many people are devastated but I actually think it's a massively brave decision.
"It's really courageous and the right decision. He made money and he's sensible at 22 to get out before he burns out and I applaud him."
She added: "And for the 1D fans, if you love somebody you let them go."
Fans were stunned yesterday when z
and enjoy the life of a normal 22-year-old.
In a statement, he said: "My life with One Direction has been more than I could ever have imagined. But, after five years, I feel like it is now the right time for me to leave the band. I'd like to apologise to the fans if I've let anyone down, but I have to do what feels right in my heart.
"I am leaving because I want to be a normal 22-year-old who is able to relax and have some private time out of the spotlight. I know I have four friends for life in Louis, Liam, Harry and Niall. I know they will continue to be the best band in the world."
Zayn and One Direction found fame on
X Factor
five years and, despite finishing in third place, went on to become a worldwide phenomenon, raking in millions of pounds each and touring the globe.
Louis, Liam, Harry and Niall will continue as a foursome.
Zayn's exit came a few days after he was
signed off the 1D world tour with stress
, returning to the UK from the Philippines in order to recuperate. It had been said he was hoping to rejoin the band later this month.
It's been a dramatic month for
Zayn as he also spoke out to declare his love for Little Mix fiancée Perrie Edwards
after pictures emerged of him holding hands with another woman.
Zayn Malik leaves One Direction: can they succeed as a four-piece?
YES! Absolutely, they have a long career ahead...
46.18%
MAYBE! Let's not write them off yet.
27.08%
NO WAY! ABSOLUTELY NOT!
26.74%
Check out these reactions to the news (featuring Professor Green and Ricky Wilson):