Khloe Kardashian left the gym yesterday after revealing that she works out almost every day of the week.
The 30-year-old reality star is frequently seen outside her local fitness centre in Los Angeles so it's not a surprise to hear her gruelling regime.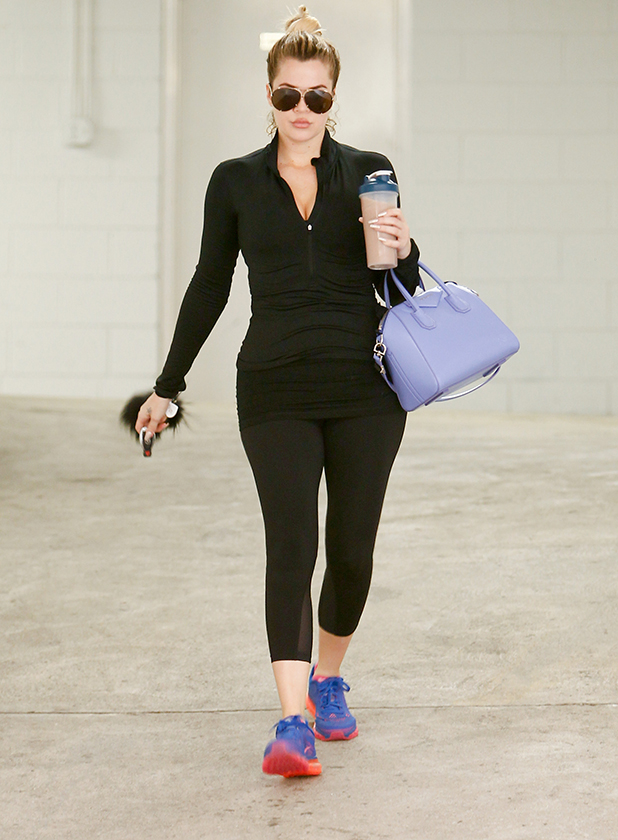 She told
People
: "I work out almost every day. I go to a trainer five days a week and on the weekends I do cardio and whatever I want to do."
Khloe works out alongside celebrity trainer Gunnar Peterson, who has also whipped her sister Kim Kardashian West into shape.
She also said she drinks plenty of water and watches her portion sizes.
The
Keeping Up With The Kardashians
star has also been open about her fitness regime – and when she's gained a bit of weight.
She revealed last year she'd put on 10lbs while filming
Kourtney & Khloe Take The Hamptons
over the summer, jokingly blaming then-pregnant Kourtney for enticing her to eat more.
Khloe has said in the past: "My entire life I've struggled with my weight and I've tried probably every diet fad or quick fix and as soon as you eat food again it all comes back on. So I've made a choice just to go to the gym and be healthy – I still eat what I want.
She said: "I still have a glass of champagne, I don't deprive myself. And I feel like you just have to make certain lifestyle changes. It is about consistency. It took me about a year to lose 30lb and I think that's a healthy way to do it.
"If I dieted, I'm sure it would be faster but I don't have that much discipline."
Why is Khloe famous?
For exclusive competitions and amazing prizes visit Reveal's Facebook page NOW!