Kelly Osbourne has revealed she has the same cancer gene as Angelina Jolie.
The former
Fashion Police
co-host, 30, spoke out on Tuesday, 24 March to applaud Angelina's decision to speak openly and candidly about having her ovaries removed.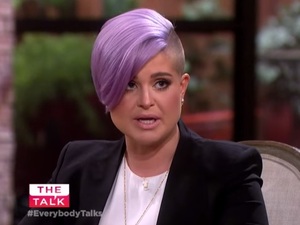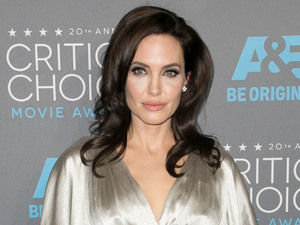 Angelina chose to undergo the surgery after
learning she carries a gene that could increase her risk of ovarian cancer.
She also had a
double mastectomy two years ago
to reduce the chances of breast cancer.
On an episode of US show
The Talk
yesterday, Kelly revealed that she too had the cancer gene, which was discovered after her mother Sharon Osbourne's cancer battle.
Kelly said: "Mum made all of us go and get tested after she found out she had it and had her double mastectomy."
Former
X Factor
judge Sharon fought colon cancer in 2002 and underwent a double mastectomy in 2012 after learning she carried the gene that could increase the chances of breast cancer.
Kelly continued: "I agree with [Angelina] one hundred per cent and I know that one day I will eventually have to do it too. If I have children, I want to be there to bring them up. Be there to support them in every way I can. I have been the child of a cancer survivor. To be on that end of it as well is hard to deal with.
"I'm so lucky to have the brave mother I have who has taught me so much. It's something I applaud Angelina for. She's bringing attention to this and people will go out and get tested."
Watch Kelly's admission below: