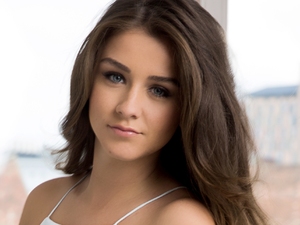 Brooke Vincent exclusively shares her fashion favourites, beauty and style picks and celebrity highlights with Reveal.
Hello Everybody,
So it's official!! I am
Reveal's
newest blogger. How exciting!
This is where I will talk about my life, work, clothes, make-up and my favourite shoes, so let's start with them!
My Fashion
I love mules at the moment, but I also remember years ago looking in my mum's shoe collection and seeing a few in there thinking, 'What the hell are these?!' Now they are back and I am definitely pleased about it!
I thought I would treat myself and what started out as one pair soon ended up being two because I just couldn't choose which colour I liked the most! I went for black and a metallic rose gold colour - both look super cool and finish off outfits.
At the minute, I'm also sporting a few capes too!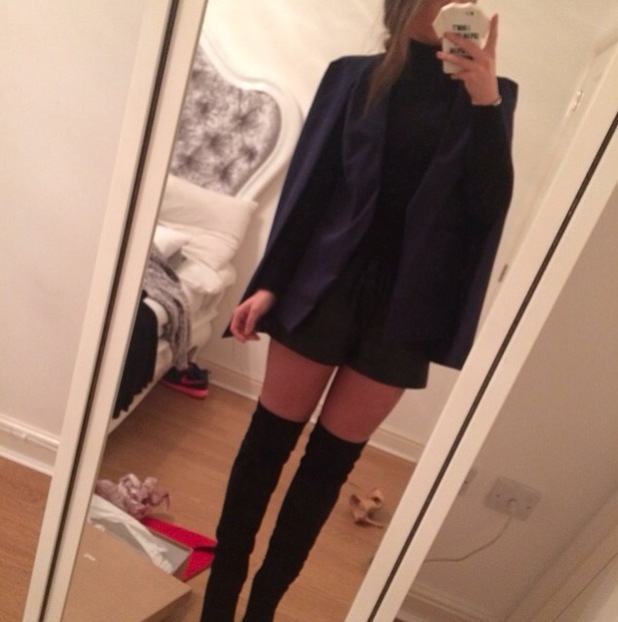 This navy blue one I wore on a night out with the girls. I loved the fact that it wasn't so obvious that it was a jacket and I kept it on throughout the night. With this I wore a black polo neck (Wallis), a pair of leather shorts (Zara) and a knee high Louboutin boot.
Still on capes, I also have a longer Khaki coloured one which I wore for IPD's (Ian Puleston-Davies) leaving party. Ian played Owen Armstrong on
Coronation Street
with us and I will truly miss him!
This night I wore a pair of black Zara jeans, my new black mules from Office, and my khaki cape. Lots of people complimented my cape and outside when the wind got under it, I also felt like superwoman. Haha!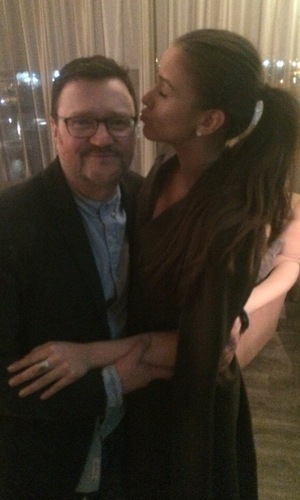 Fashion News
In the papers recently I have seen that the beautiful
Katie Piper launched the UK's first ever fashion catwalk
including models with visible differences!
How amazing is that!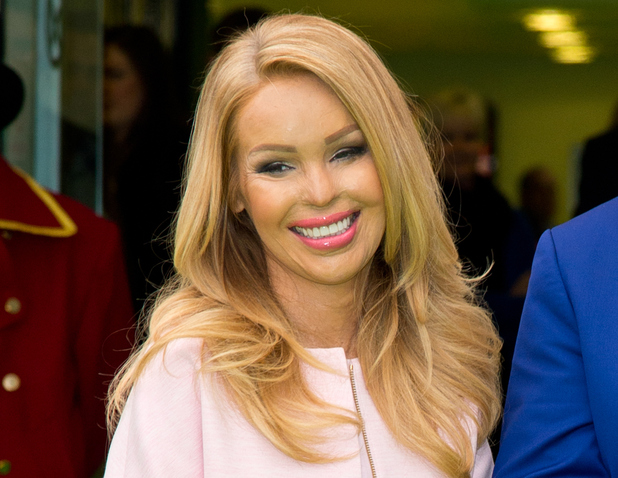 Katie Piper just goes from strength to strength and not only that, she helps to improve the confidence of others on the way too!
I think, as the public, it opens our eyes and makes us second guess what it actually is that makes a good model.
Along with Katie and her catwalk, it was only a couple of weeks back that a few disabled ladies and gentlemen took to the catwalk at New York Fashion Week. How empowering and about time too!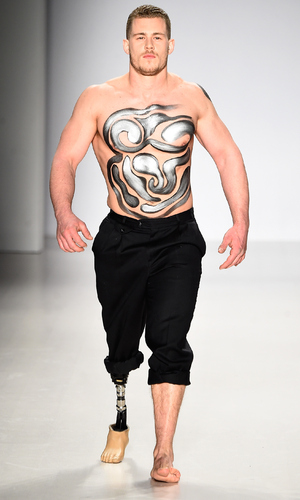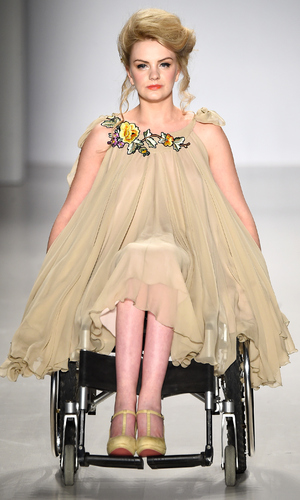 I love the fact that the fashion world is really opening their eyes and realising that, even if you haven't got legs up to your arm pits and are not beautiful in a formulaic and traditional sense, you can still rock a runway!
My Style Picks
So as I tweeted, every week I want all you glamorous girls to tag me in pictures of your day or night weekend outfits. I will then have a look through and decide which looks I love the most. I also mentioned an age range of 18-35, so as you can imagine I've had lots to look at!
This week, I've picked two because I couldn't decide. The first is my super super tall and beautiful model friend, Laine Wilson. I mean is there any need for one person to have that length legs?! Envious is not the word!
The one thing I love about this outfit is that it is all Zara! I saw these shoes online a few weeks ago but they were sold out. Now I've seen that someone was lucky enough to get some! This belted dress is amazing for a night out at this time of year, especially when it's not winter but not yet summer. Dressing for that can be hard!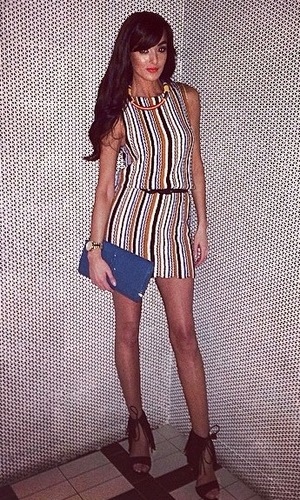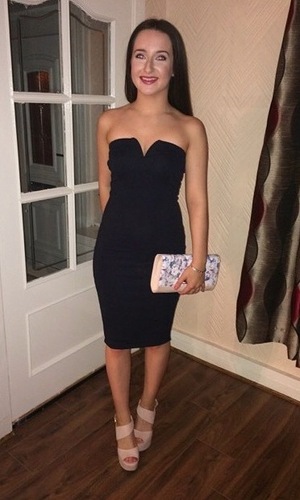 Onto the second look that I love and it comes from 18-year-old Nicola Webster (cool second name!). Her whole outfit is from New Look! The dress really looks a lovely fit, which can be hard with that style.
I really do love affordable fashion it means you can buy lots more of it!
Thank you Laine and Nicola.
Celebrity News
Meanwhile, my lovely co-worker
Cath Tydsley and her fiancé Tom have finally had their baby boy
. I cannot wait to meet him!
Cath has been looking forward to becoming a mother for many years now... I should know as she has looked after me for a good few, and I know she will just make a truly amazing mother. She already has those natural instincts.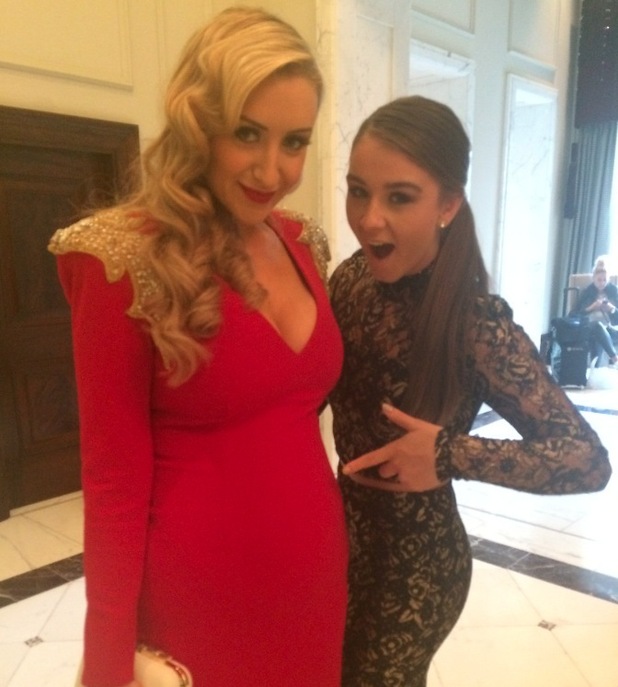 The only thing is and I'm sure you will agree, how is she going to keep up her immaculate self?
There's no time for drying hair and doing make up with babies, Cath! I cant wait to start having a chance to be the glamorous one haha.
Next week, I am going to be talking skin and make-up. I have had problems with my skin over the years, so I hope I can help you out with some good advice :).
Have a lovely week and remember girls, don't forget to
tweet me @brookelvincent
or Instagram me at
@brookelevincent
to tag me in your going out outfits!! Who knows, next week you could be featured!
See you then.
Peace Up Reveal, B x