Made In Chelsea's Jamie Laing is one of the only boys on the show now who is not currently loved-up. Insisting being single is better, the reality star tells us he is always on the lookout for a new romance.
Does that mean he won't be rekindling his romance with former flame Lucy Watson in the show's new series?!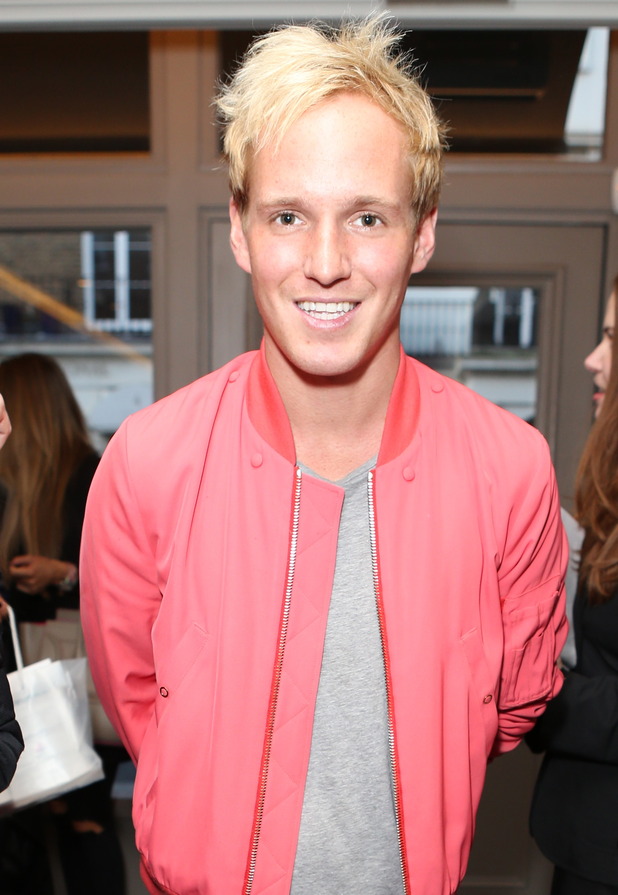 Reveal
caught up with the McVitie's heir to talk all things dating and what's in store for our
Made In Chelsea
faves this time round.
But first, we just had to discuss what Jamie's co-stars made of his new advert with Volvic. Dressed in the brightest suit you've ever seen, this cheeky chappy from Chelsea can be seen busting out a few moves while singing his heart out to 'Walking On Sunshine'...
You're new advert with Volvic is hi-larious. How did that come about?
"Volvic is such a cool, young, exciting and brand. They came to me and wanted to team up and celebrate their two new orange and lemonade juice flavours. The British summer is just around the corner, so we wanted to brighten up everyone's day! So I'm dancing around in a yellow and orange suit singing 'Walking On Sunshine' to make everyone smile."
Did you have a lot of fun filming it?
"Yes! If you want to get inside my mind, that's what my mind is like everyday - I'm just dancing and having fun."
We've seen your Made In Chelsea co-stars have been tweeting about it, did they give you any feedback on your moves?
"They laughed, they loved it. The response has been good, I'm excited about it."
Made In Chelsea hasn't been on our screens for a while now, have you still been catching up with everyone away from the cameras?
"Yeah I see them all when we're not filming. Everyone's alway like 'do you actually like each other?' but we are all such good buddies. I've known some of the guys since I was 16/17 years old, so we've grown up together."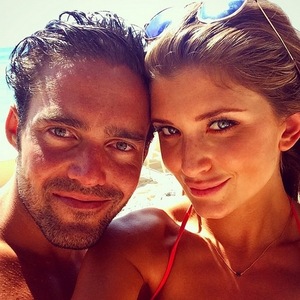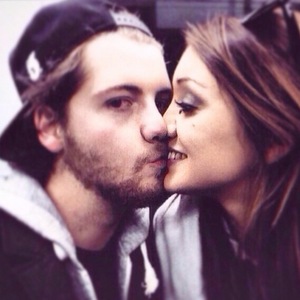 All the boys seem to be pretty loved-up now, I bet your guys' nights out have changed a bit?
"I know, what the hell?! Why is everyone in relationships, what's going on? I'm just left by myself. I hate it... As long as they're happy that's cool, but I think people should be single! Then they can hang out with me and not anyone else!"
Spencer Matthews seems pretty smitten with girlfriend Lauren Hutton. What do you make of Spenny's new flame?
"I think Lauren's sweet, she's really great and they like each other a lot. She seems to have done wonders on him some how, I think she is a witch. I think she's cast a spell on him."
Do you think she could be 'The One' for him?
"I have no idea, we'll have to wait and see. I hope he'll wait sometime [before settling down], but you never know with Spenny! You never ever know."
He's not the only one off the market at the moment, Stevie Johnson, Alex Mytton and Oliver Proudlock are too. Do you think the boys will be introducing their girlfriends to Made In Chelsea next series?
"We'll have to wait and see won't we!"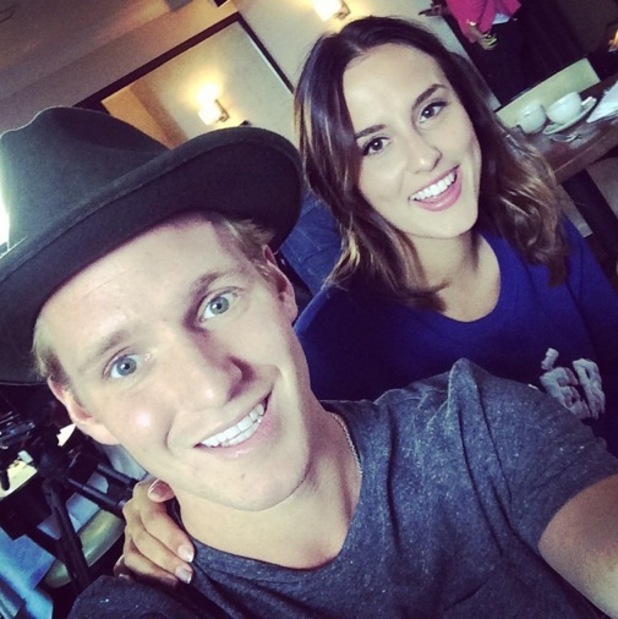 So what about you then, have you got you eye on anyone?
"Maybe, potentially! I've always got my eyes open, so maybe there'll be someone. Fancying someone is the best thing in the world, right? I'm excited to fancy people - not that I don't ever fancy people - but I'm excited!"
You were recently linked back to your ex-girlfriend Tara Keeney, what's going on there?
"She's an amazing girl and I love her to bits, but at the moment it doesn't work between us."
Fair enough. A lot of people are still rooting for you and Lucy Watson, do you think you will ever rekindle your romance?
"I think Lucy is still in love with me, I think she wants to. At the moment nothing is rekindling, though!"
We can't wait until the new series of MIC hits our screens, what can we expect this time round?
"It's going to be the best series yet, I think. Lots of new things... I can't say too much, but it's going to be great."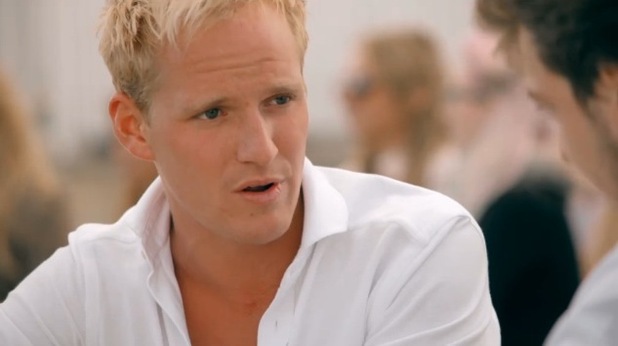 Last series we saw you take a backseat from all the drama, was it nice not to be involved in the centre of it all?
"I suppose it was, however, I love being centre of attention. If I'm not, I don't really like it. In some ways it is good, in some ways it is bad. Don't you worry though, I'll be back all guns blazing. I'm the fun'est!"
So, asides from filming for MIC what else have you been getting up to?
"I've been doing some presenting! The dream is to be a presenter, it was always that from the beginning, so I've really been focusing on that and pushing it forward."
What kind of show would you like to present?
"Something that interacts with people and you can have some fun. Maybe interviewing people. Something that's exciting, cheeky, naughty, young and fun. There's a gap in the market for it. Let's make it happen!"
Favourite chat-up line
... "My grandfather invented the digestives"
Favourite sweet treat
... "Candy Kittens, obviously."
Favourite tipple...
"It's got to be Volvic!"
Favourite get-up...
"Weirdly I'm into women's shirts at the moment."
Celebrity crush...
"Emily Ratajkowski, Margot Robbie... probably those two."
Hangover cure...
"A berocca and Volvic, going on a run and surrounding myself with friends."
I can't live without my...
"Probably my phone, that's so bad. Oh, and sunglasses!"
My guilty pleasure is...
"Pop music."
My perfect date is...
"Something that is spontaneous and you have no idea where you're going to end up."
The last person I said 'I love you' to was...
"My mummy."
In celebration of the new Volvic Juiced Orange and Lemonade flavours, Made in Chelsea star Jamie Laing has teamed up with Volvic to star in a video that aims to unleash the lighter side of life.



For exclusive competitions and amazing prizes visit Reveal's Facebook page NOW!