Vin Diesel has named his newborn baby daughter Pauline in memory of late co-star Paul Walker.
The actor and his long-time girlfriend Paloma Jimenez welcomed their third child earlier this month and now Vin's revealed his touching tribute to good friend Paul.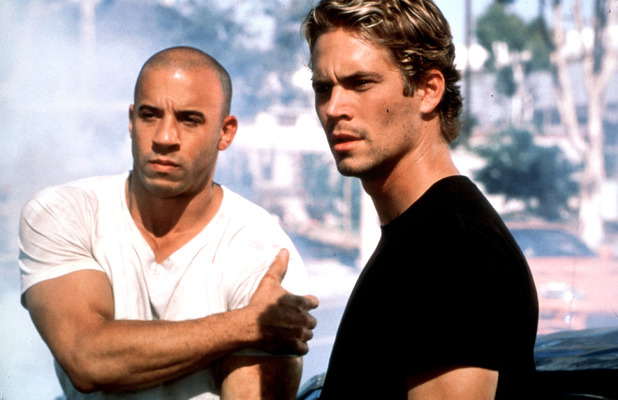 Speaking on America's
Today
show, Vin confirmed his daughter is named Pauline.
"There is no other person I was thinking about as I was cutting the umbilical cord," he explained. "I just knew he was there and it felt like a way to keep his memory part of my family and part of my world."
Vin and Paul became friends while filming the
Fast & Furious
action movie franchise together. It began back in 2001 and its latest instalment,
Furious 7
is released next month.
It marks Paul's last appearance in the saga. Introducing a screening of the film last week, an emotional Vin said: "I lost my best friend. I lost my brother."
Father-of-one
Paul was killed in November 2013 in a car accident in LA
. He was 40 years old at the time.
Paul was midway through filming on
Furious 7
at the time so his brothers
Caleb and Cody stepped in to help finish his scenes.
Last year, producers said: "Our family experienced an unthinkable shock in November. We had to take time to grieve Paul, the brother we love and lost, and to figure out if we should move on with our film.
"We came together and all felt the only choice was to continue. We believe our fans want that, and we believe Paul would want that too. Paul had already shot his dramatic scenes and most of his action for FAST & FURIOUS 7, and it's among the strongest work of his career.
"We have resumed shooting and now welcome Paul's brothers, Caleb and Cody, into our FAST family. Caleb and Cody are helping us complete some remaining action for their brother and fill in small gaps left in production. Having them on set has made us all feel that Paul is with us too."