Kris Jenner looked happy to be home after a holiday in the sunshine with Melanie Griffith and Fifty Shades of Grey star Dakota Johnson.
The
Keeping Up With The Kardashians
star was pictured with a huge smile on her face as she arrived at LAX airport in Los Angeles on Saturday, 21 March.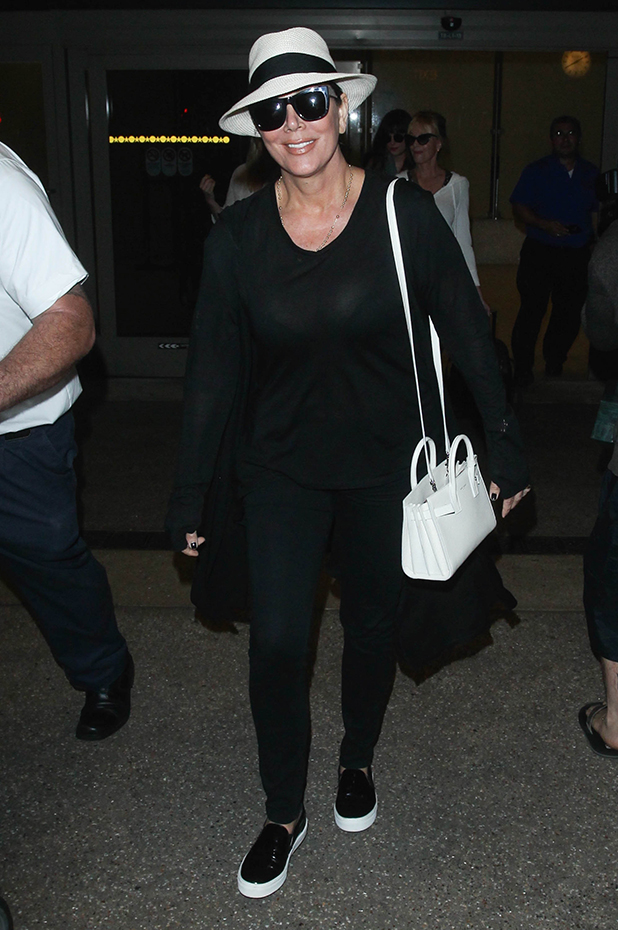 Kris, 59, is back in California after
enjoying a girls' holiday to Mexico with close friend Melanie and Melanie's actress daughter Dakota.
They were also pictured arriving back in LA over the weekend.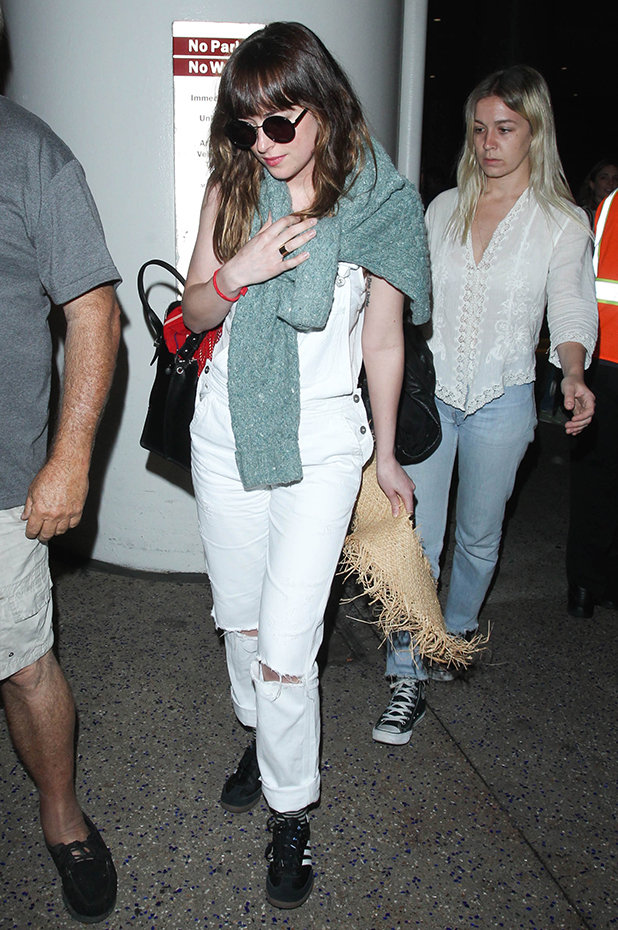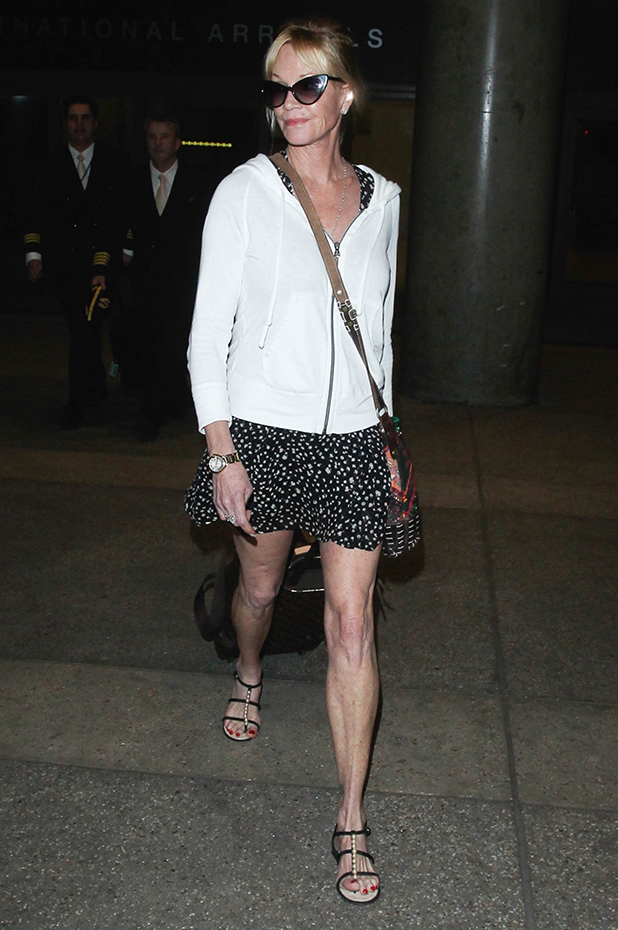 Kris arrived home just in time for the latest episode of
Keeping Up With The Kardashians
to air… an episode in which her family learned she's
been dating a guy called Corey Gamble.
The mother-of-six met Corey in Ibiza last summer. He's a 34-year-old music industry exec who works with Justin Bieber's manager Scooter Braun.
Her nosy family found out on last night's episode of
KUWTK
after swiping her home to poke around her texts. Oh, guys, you know that's just so wrong…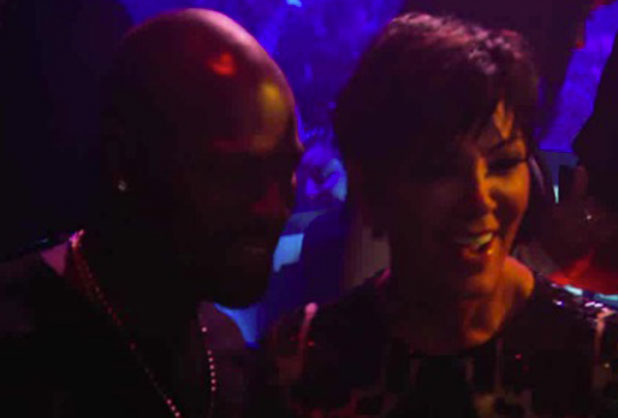 They discovered messages between Kris and Corey… very flirty messages that made Scott Disick rather uncomfortable. Well, shouldn't be reading your mother in law's private texts then, right?!
EVERYONE then got a bit uncomfortable – viewers included! – when Kim decided to reveal that Kris and Corey's late night sex sessions were keeping her awake. Way TMI.
"The bed like bangs up against the wall," she complained. "I was trying to pass out and woke up and swear I thought I heard moaning. Please, go to bed! I put the covers over my head."
All you need to know about Kris Jenner in less than two minutes!