Former TOWIE star Joey Essex dishes the dirt on his pal Dan Edgar in our exclusive chat!
The Jump
winner Joey also tells us his thoughts on the latest
TOWIE
dramas, finding fame, and the new lady in his life...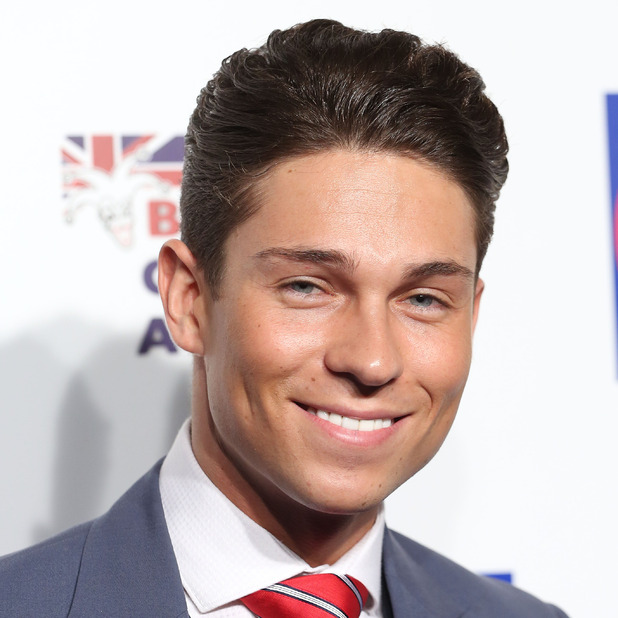 Have you been watching The Only Way Is Essex?
Joey: Yeah, I've been watching it. It's crazy to another level now. When I was there, the arguments were more serious, but now they're pointless.
Do you miss spending time with your cousin, Chloe Sims, and your best mate Diags?
I miss spending time with Chloe because we used to be really close, but I still speak to her. I speak to the boys everyday, and Danny as well [Dan Edgar], he's a really good mate of mine.
How long have you known Dan?
About nine years, but I'd say we've been best mates for about five years. He's good looking as well, isn't he? Do you want to know what his nickname is?
Go one then, tell us, what's his nickname?
His nickname is 'Good-looking Dan'. Every time we are out or we go on holiday, all the girls are always after Dan...not that they don't go after me, too. He looks like quite a serious guy because he's got a beard and that, so he seems grown up. But he's not. He's like me - childish!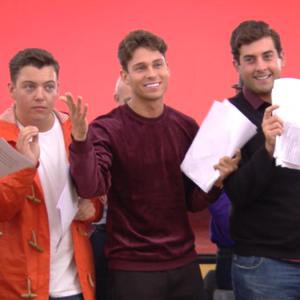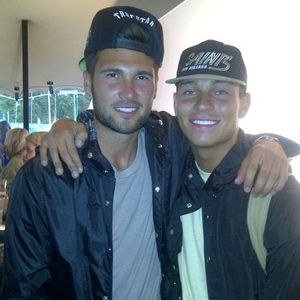 Speaking of girls, is it true you're dating a girl called Reem?
No, no. I'm on the market. When me and Reem first met each other, I was like, 'That can't be your name?' So she showed me her passport and I was like, 'Woah'. We saw each other out another time and that was it really. We haven't really seen much of each other. I'm talking to someone else.
Is she famous?
No, it's someone private.
How did you meet her?
She's not from around here.
Is she your ideal girl?
Umm, I don't know really.
Before TOWIE, did you think you'd be where you are now?
When I was a kid, I dreamed of being a kid, really. But I've always dreamed of being a cool kid who wears a snapback.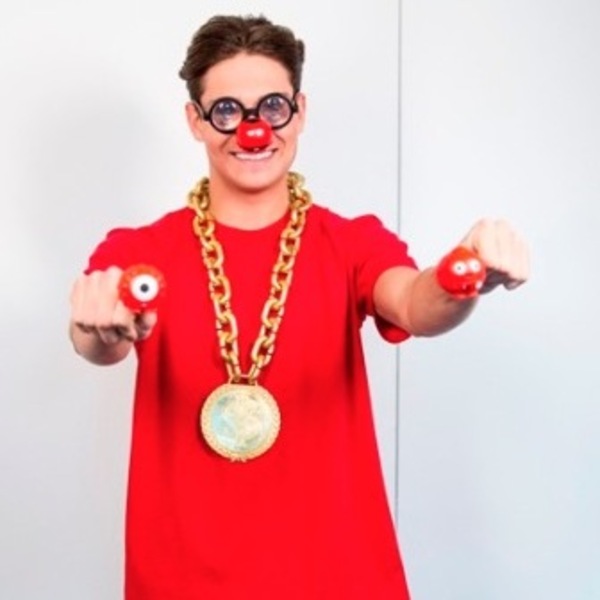 Congratulations on winning The Jump! What was Mike Tindall like?
He was fuming. He's so competitive and he really wanted to win it, so I made sure I beat him!
You've teamed up with Babybel to help raise funds for Comic Relief. Before TOWIE, did you realise you were funny?
When I was growing up as a kid, a lot of people said I was funny and should go on TV, but I never really see it in that way. I've never really found myself funny.
Who do you find funny?
I think Jimmy Carr is quite funny. But I don't actually understand anything that he says. It's his looks and stuff that I find funny, like the way he says things and the way he raises his eyebrows.
Joey Essex has teamed up with Mini Babybel to help raise money for Comic relief: www.babybelyourself.co.uk
Watch him making fans laugh here: