Antonio Banderas has admitted he won't be watching stepdaughter Dakota Johnson in Fifty Shades of Grey.
The Spanish actor was married to Dakota's mother Melanie Griffith from 1996 until 2014.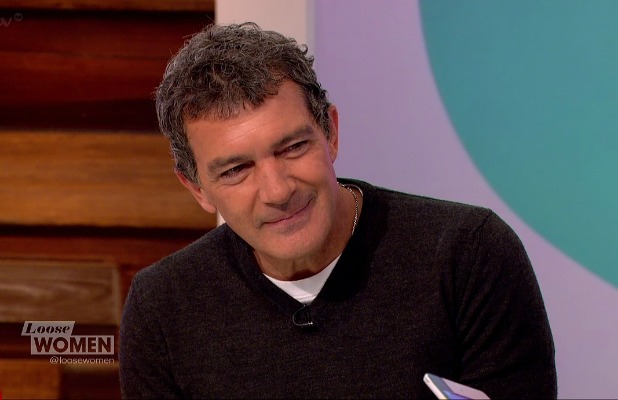 Speaking on ITV's
Loose Women
today, he said: "Dakota when she was four years old, I changed her nappies. It's very weird to go and see the movie. If it was on television one day, I will pass..."
Although the 54-year-old actor hasn't seen the movie himself, he said he'd heard nothing but good things from people in Hollywood.
"I didn't see the movie but I was in Los Angeles for some of the pre-Oscars parties and stuff and some directors, important people and a producer, they approached me and said the movie is good but your stepdaughter is fabulous.
"That makes me very proud. I know that she wants it and I know she's got it, she's got the skills. She knows Hollywood from her grandmother [Tippi Hedren] so she knows how to manage herself in the universe."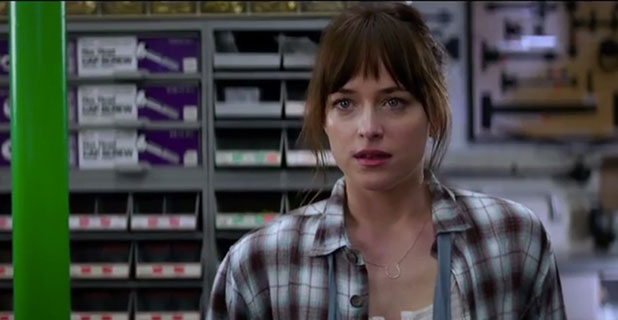 Antonio said that Dakota never once asked him or Melanie for help in launching her career.
"Dakota didn't want our help. Every time that she was called for a movie [she said] 'I don't want you guys to be there, I don't want them to know that you are my mother' or who her real father is, her biological father Don [Don Johnson]. She didn't want help. She has been very honest in that aspect."
While Dakota is now forging a successful movie career, the actor said his and Melanie's daughter Stella would not be following in those footsteps.
"She is going to University next year. In a way she had the time to see the bad side of being an actor. I feel a little bit guilty I must say about my relationship with my daughters and the amount of time I spent out of the house," he said.
"In locations that were in other countries, sometimes three months you don't see them, they have to be in school... Stella's very interested in literature and probably she is going to study that. If she goes into this business, she will be behind the cameras, never in front of them, she's shy and she's got enough with everyone in the family's involvement."
But he said if Stella changed her mind he'd support her 100 per cent.
"[My daughters] should do whatever they want. If they want to go an act. I fought my way into acting with my parents, so why am I going to put that obstacle in front of them if they want to act? If they feel it and they think they have to say through acting, who am I to tell them no, I will try and help them."
Watch a scene from Fifty Shades
:
For exclusive competitions and amazing prizes visit Reveal's Facebook page NOW!