Peter Andre has said he's very strict when it comes to his children's manners.
The 'Mysterious Girl' singer has two children with ex-wife Katie Price - Junior, nine, and seven-year-old Princess - and a daughter Amelia, one, with fiancee Emily MacDonagh.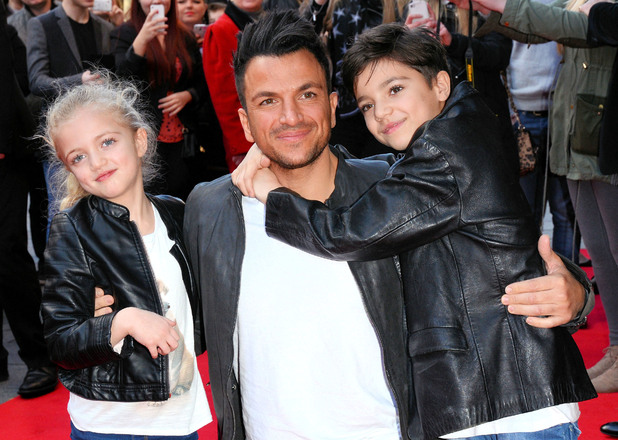 He was appearing on ITV's
This Morning
today when host Phillip Schofield complimented him on Princess' manners.
Peter and Princess appeared together on last night's
Big Star's Little Star
.
Phillip said: "The production team said she was one of the politest little girls they had ever met, and you said [to Princess] that you can say anything you like, it doesn't matter, you can embarrass me, its not a problem… and what did she say?"
Peter replied: "She turned round and said 'but I don't want to embarrass you, you're my dad'... she's a very, very sensitive girl, and I am strict on their manners - very, very strict - but I think it pays off."
He also said as they grow up, his children are realising he's not as funny as he wishes!
Peter joked: "I think they knew from a very early age that I wasn't funny, but they were polite so probably thought 'I've got to laugh at dad' but now, they look at each other and roll their eyes!"
A look at Pete and Emily's romance: