Perez Hilton and his adorable son Mario Jr. wore matching green to celebrate St. Patrick's Day yesterday.
The former
Celebrity Big Brother
housemate was pictured carrying his cute child to an activity class in West Hollywood on Tuesday, 17 March.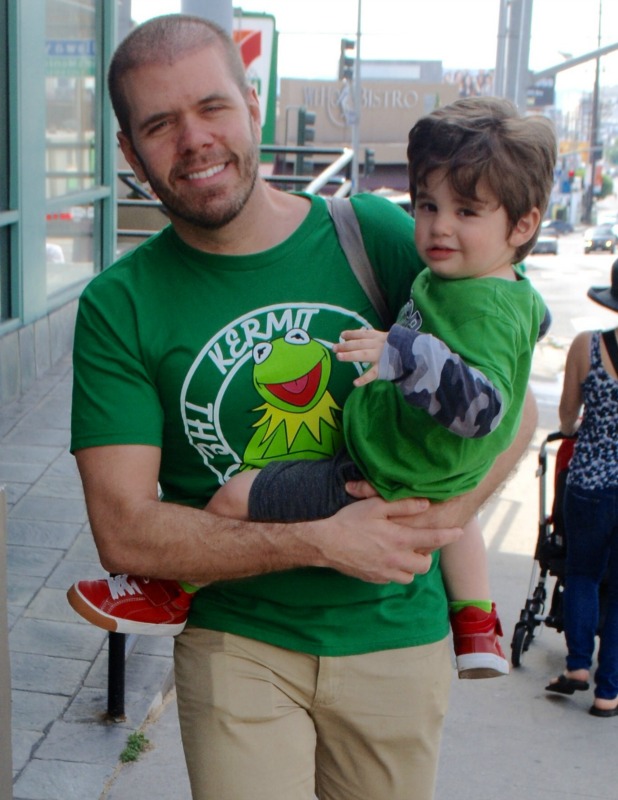 Love the Kermit shirt, Perez!
Gossip blogger Perez was looking a bit different from the person we saw on
CBB
earlier this year as he's shaved his head.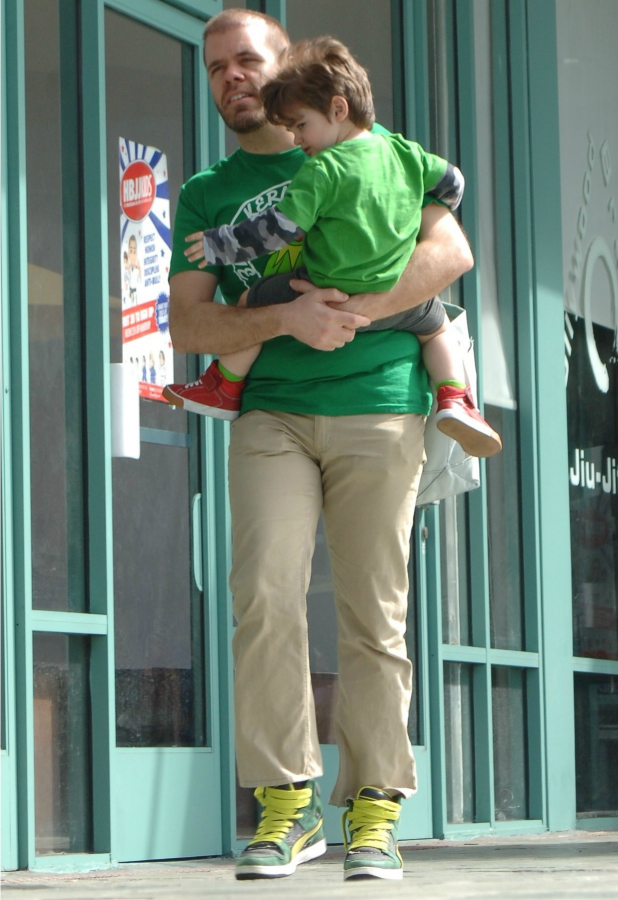 He became a household name on the last series of the Channel 5 show, stealing so much airtime it has been nicknamed The Perez Show in his honour!
Now back home, he's been focusing all his attention on his too-cute-for-words son.
Alongside the likes of Victoria Beckham and Sir Elton John, single dad Perez was one of the celebrities who reacted angrily to designers Dolce & Gabbana's recent comments that they opposed gay couples adopting children or using IVF, branded "synthetic babies."
Perez, whose son was conceived by a donor egg and carried by a surrogate, appeared on
MSNBC
to give his thoughts this week.
"Unlike other people, maybe a teenager who accidentally gets pregnant, it took a lot of work for me to have my son. A lot of planning and a lot of love," said Perez. "I think he is the biggest blessing I've ever had in my life. If it wasn't for in vitro fertilisation he wouldn't be here today."
He continued to say: "They are entitled to their opinion, as they said, but how you express your opinion is very important. You can express your point of view without doing it in a hurtful, small-minded way, which is what they have done. They offended so many people."
All you need to know about Perez Hilton: