TOWIE stars Fran Parman and James 'Diags' Bennewith have just celebrated their first anniversary and are even more smitten than ever!
In these photos from the cast St Patrick's Day party on Sunday, 15 March, the couple are seen sharing a kiss on the dancefloor.
Aww.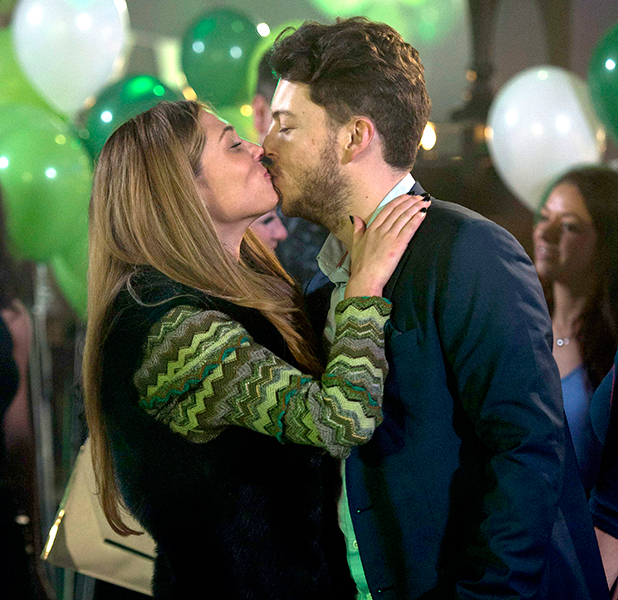 Fran and
Diags
marked their one-year anniversary on 6 March, with Fran tweeting: "A year today with my best friend James Bennewith. Happy anniversary. Love you to bits."
Diags replied: "Love you too. Happy anniversary."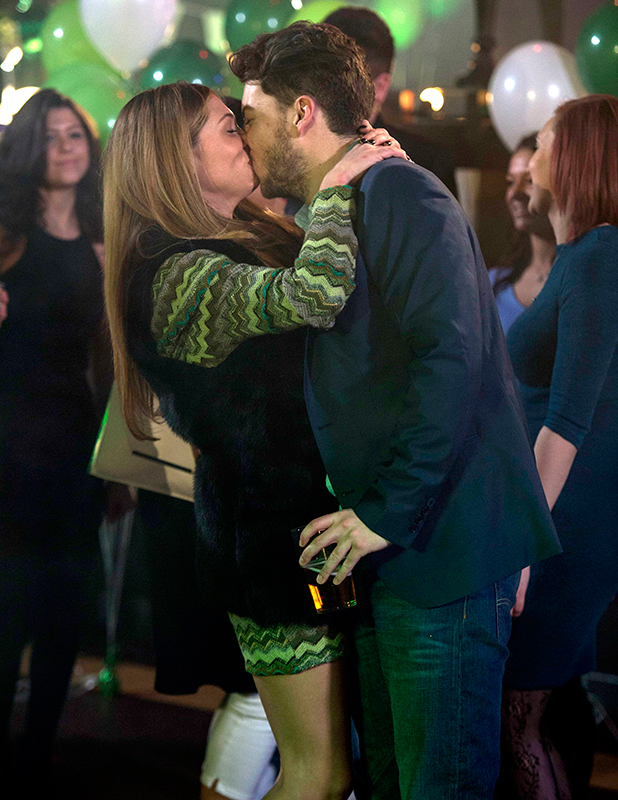 It feels like only yesterday we were watching
Diags dressed as a piece of cheese on TOWIE telling close friend Fran just how much he liked her.
Diags had said: "You're the best thing that's come into my life so far. You don't understand how long I've been wanting to say something to you, how long I've been dying to say something to you and tell you how much I liked you.
"I couldn't. There was never a time where I could say anything."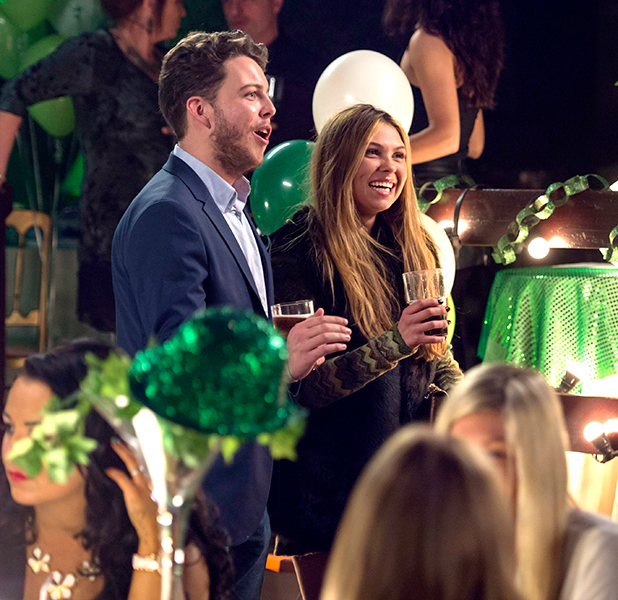 Fran, who had temporarily moved out of their shared flat, replied: Being away from you has made me realise that I have fallen for you. Absence makes the heart grow fonder and I've realised how much I like you."
Then they kissed and Friags was born!
It was only a couple of months later the pair took the next step and
said The L Word on an episode of TOWIE.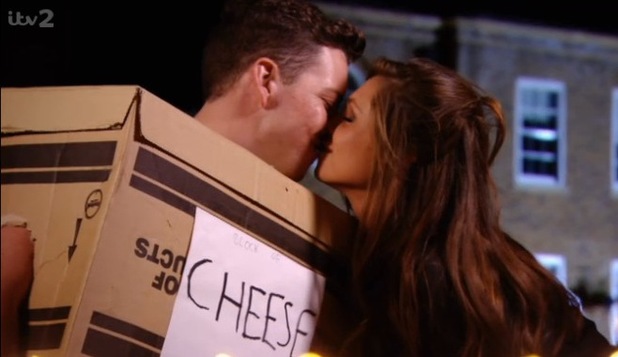 Diags said: "I love you I feel stupid saying it because it seems like it's well early but we have been living with each other for ages now. I can't help it. I feel stupid saying it but I genuinely do really love you."
Fran simply replied: "I love you too."
Aww.
TOWIE
airs Wednesdays and Sundays at 10pm on ITVBE.
Who has hooked up with who in TOWIE?