Cate Blanchett has said she's "besotted" with new daughter Edith.
The beautiful actress, 45, and her writer-theatre director husband Andrew Upton, 49, quietly adopted baby Edith Vivian Patricia Upton earlier this month.
Little Edith joins big brothers Ignatius, Roman and Dashiell.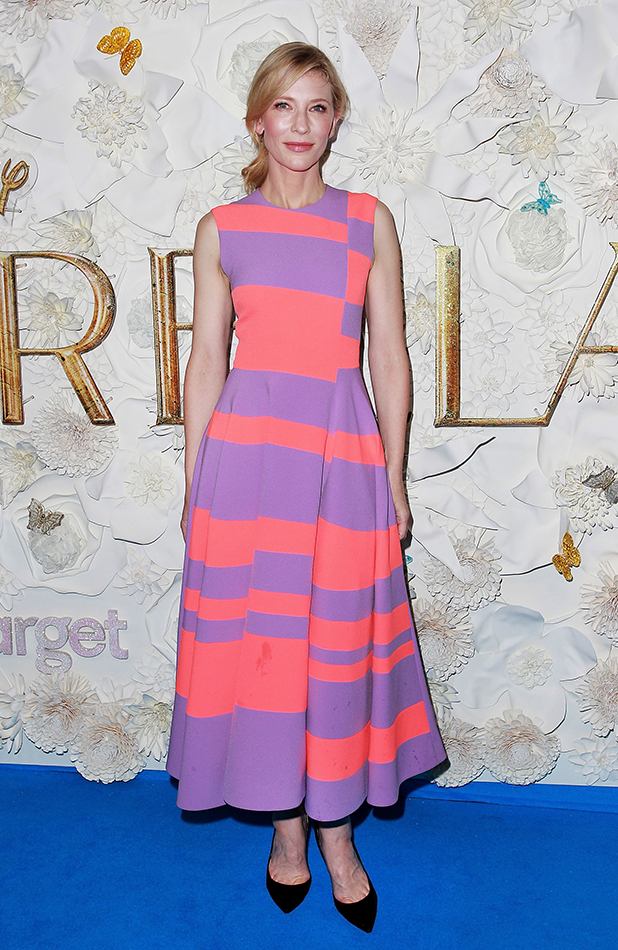 Speaking to
Sky News
at the Australian premiere of her new movie
Cinderella
, Cate said: "Fourth time round it's extraordinary. There are a lot of children out there who don't have the good fortune that our biological children do so it's wonderful to welcome a little girl into our fold. We are besotted."
Cate also told Australian newspapers that Edith was adopted from the US.
The actress is currently promoting Disney's new live action
Cinderella
movie in which she plays the iconic Wicked Stepmother role.
She recently told
Wall Street Journal:
"What I really found completely refreshing about this version of
Cinderella
is that it had this sumptuous, inventive, completely satisfying and enticing storybook universe, but it had really three-dimensional characters.
"I read the script, and I said to Ken [director Kenneth Branagh], "This is basically the story." I come off being an audience member to a lot of twisted fairy tales, a lot of fairy tales being told from a very zeitgeist-y twist, and this didn't have that. I found that really refreshing, both to be in and to watch."