The X Factor in New Zealand has sacked judges Natalia Kills and Willy Moon after they were accused of bullying a contestant who'd just performed.
The wife and husband were booted from the New Zealand version of the hit talent show after viewers were stunned by their very harsh critique of aspiring singer Joe Irvine.
And when we say harsh, it was VERY harsh!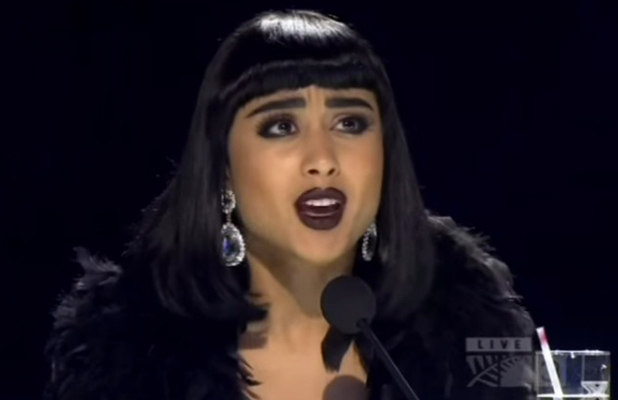 Natalia told Joe: "Ladies and gentleman, I'm just going to state the obvious: We have a doppelgänger in our midst. As an artist who respects creative integrity and intellectual property, I am disgusted at how much you have copied my husband. From the hair to the suit, do you not have any value or respect for originality?
"You're a laughing stock. It's cheesy. It's disgusting. I personally found it absolutely artistically atrocious. I am embarrassed to be sitting here in your presence having to even dignify you with an answer of my opinion."
She added: "It's disgusting. You make me sick. It's absolutely disgusting. You have no identity. I can't stand it. I'm ashamed to be here."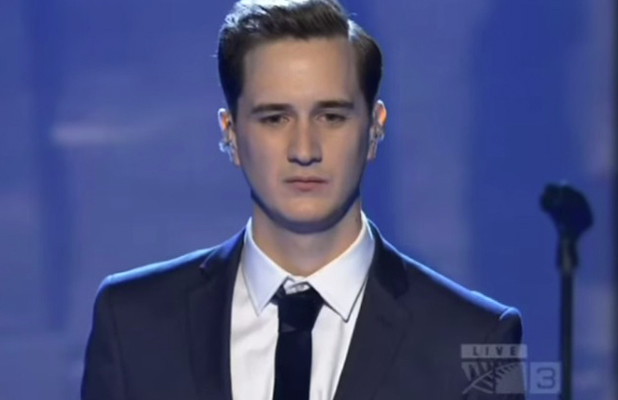 If poor Joe was angry about the critique, he didn't show it, instead just replying: "Thank you Natalia, you're beautiful."
The bashing didn't stop there, however, as Natalia's husband Willy then got into the act…
"It just feels a bit cheap and absurd. I mean, it's like Norman Bates dressing up in his mother's clothing. It's just a little bit creepy and I feel like you're going to stitch someone's skin to your face and then kill everyone in the audience."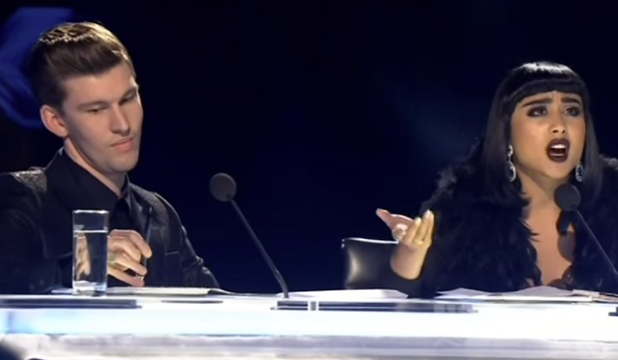 Former All Saints singer Mel Blatt, also a judge, tried to defend Joe, saying: "I don't think many people have believed in you in your life. I'll tell you right now: I believe in you. You have got what it takes. You have got a beautiful tone, Please don't listen."
Yikes.
Can you imagine this happening on UK
X Factor
?!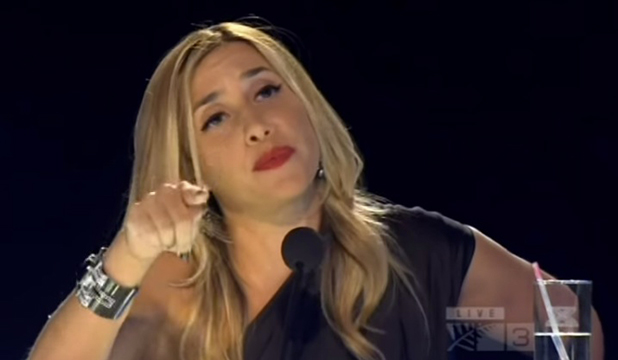 After thousands of fans complained online, the show's production company MediaWorks eventually announced that Natalia and Willy had been fired.
In a statement, the company said: "While the judges on
X Factor
are expected to provide critiques of the performances, we will not tolerate such destructive tirades from any of the judges.
"Contestants put their all into this competition and they should expect to receive feedback and criticism that is professional and constructive. We no longer have confidence that Kills and Moon are the right people to perform the role of
X Factor
judges and they will leave the show, effective immediately."
Wow...
Watch it for yourselves here: