Presenting Reality Bites alongside Emma Willis has rubbed off on comedian Joel Dommett in more ways than one.
The duo, who are opposing team captains on the ITV2 panel show presented by Stephen Mulhern, are like two peas in a pod.
'We both started off our careers presenting for MTV so we have lots in common. Plus Emma was my teenage crush. I had her calendar on my wall growing up,' Joel admits.
'She's got the most mesmerizing eyes. They should be illegal. I'm a really competitive person but when I'm sat across from my absolute crush of my life who's on the other team I can't help myself.'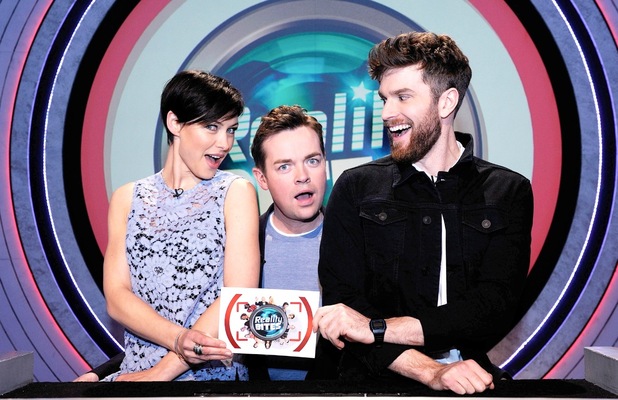 And funnyman Joel's not letting the fact Emma is married to McBusted's Matt Willis stand in the way.
'I do find it very difficult to control my flirting with Emma. She's just one of the most beautiful people I've ever met.
'I've met her husband – and annoyingly he's a great bloke. We all went and did karaoke after filming the show one night, It was me, Emma, Stephen Mulhern and Marvin Humes from JLS who was a guest on the show who Emma works with on The Voice.
'It was really fun… and pretty messy! Cringingly, I sung a JLS song in front of Marvin, it was one of my life highlights. It's definitely the most showbiz thing I've ever done.'
And what did Marvin think of Joel's, er, cover version?
'He thought it was absolutely great, he enjoyed it… I think! He even joined in the chorus bits which were a little bit high for me. And then at the end of it I did a backflip in homage to Aston. Well, I attempted to backflip.' Sounds like a memorable night!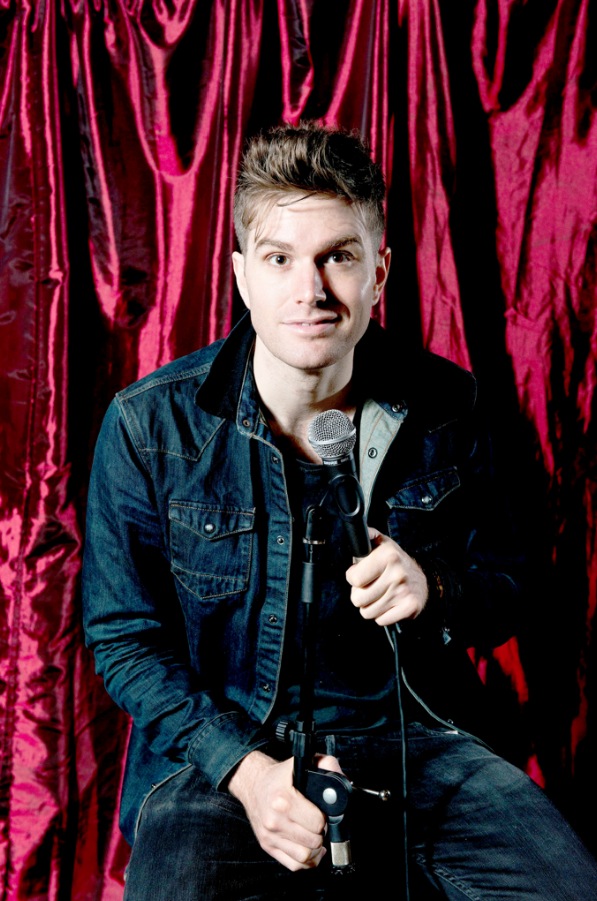 But while Emma, 38, is happily shacked up with hubby Matt and their two children, Joel's single but not loving it after a string of hilarious dating disasters.
'I'm not really very good at the dating thing in general. I gig every night so it's just really hard to meet people who aren't in comedy clubs. I couldn't date a fellow comedienne there'd be too much competition.
'I tried Tinder [the dating app] and that was really, really awful. One girl turned up unannounced outside my house in the middle of the night, fell asleep and then wet herself on my carpet. She didn't even apologise. Needless to say I didn't see her again.'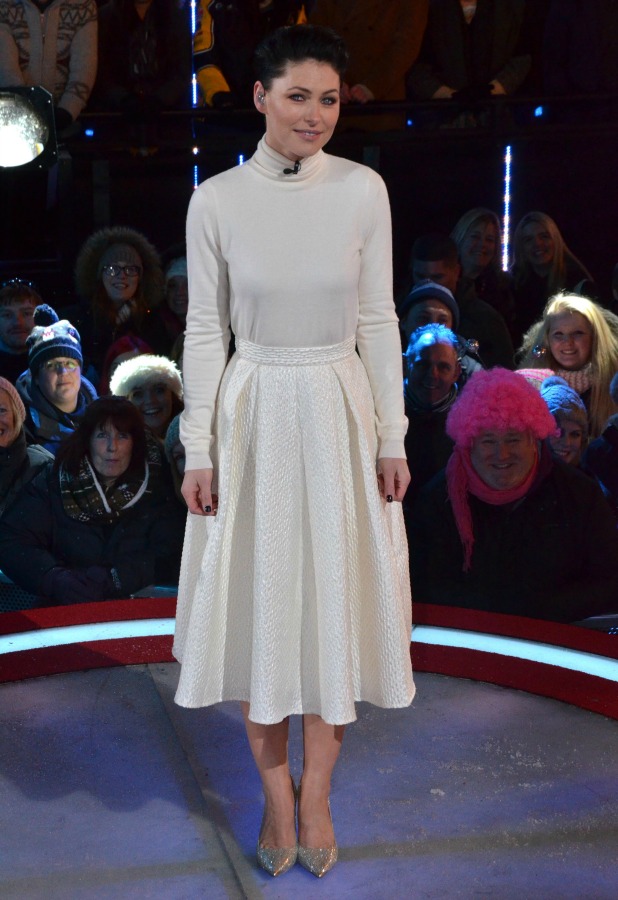 Roles in teen drama Skins, presenting Made In Chelsea: Live and various appearances on panel shows aside, Joel's an award winning stand-up comedian first and foremost. And he's about to embark on a tour, which included playing at Altitude comedy festival alongside his idols Bill Bailey and Sean Lock later this month.
'I get really nervous performing to other comedians. Al Murray has a really distinctive laugh and he was in the audience of my show once and I knew if I couldn't hear him, it would mean he didn't find me funny. But luckily he wouldn't stop laughing the whole way through.'
For tickets to see Joel play Altitude festival in Mayrhofen, Austria on 23-27th March, go to altitudefestival.com