Despite the fact that The Only Way is Essex's Billie Faiers is a full-time mum to her daughter Nelly, the past eight months of sleepless nights and nappy changing certainly aren't showing!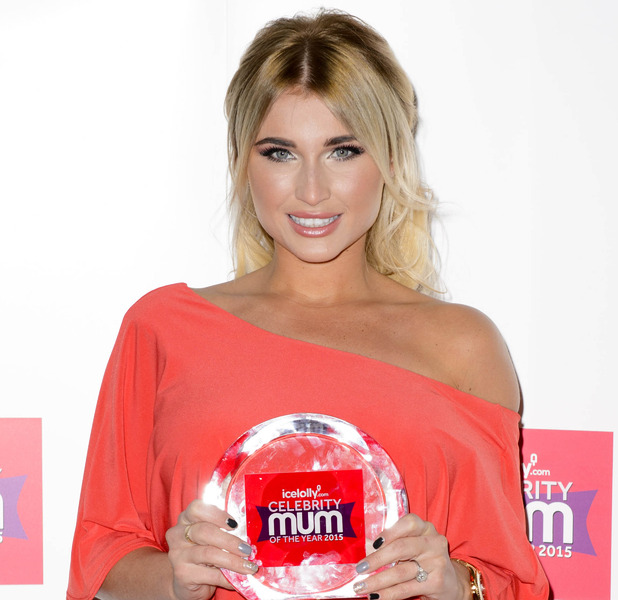 Dressed in a flattering red jumpsuit and immaculately made-up, blonde Billie is the epitome of Essex glam when we meet her for a catch up at a swanky London hotel.
It's hard to believe that behind the scenes the reality star, 25, juggles her career alongside her most cherished role - being a first-time mum to Nelly, with her fiancé Greg Shephard.
Yet Billie has just been
named Celebrity Mum of the Year 2015 by icelolly.com
. Unfortunately, such an accolade doesn't warrant a lay-in for exhausted Billie!
"I've been up since 5am with Nelly,' she sighs, tucking into her lunch at 11am.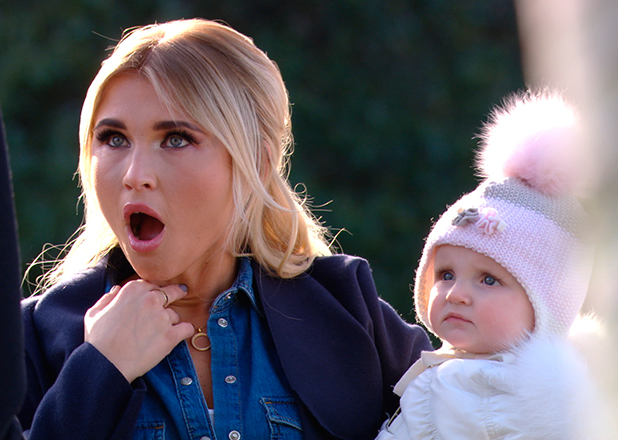 Luckily, the boutique owner manages to stay sane with the help of her supportive family, including younger sister Sam, 24.
"I take Nelly everywhere I can. I don't have a nanny, but my family are great. They always help me out," Billie says.
"I like to think I'm Nelly's best friend but I think it's Sam really. They didn't see each other for two weeks recently and when Sam popped round, Nelly was laughing hysterically and kept laying her head on Sam's shoulder. They have a really close bond".
Sam is currently 'the happiest she's been in a long time' with
new man Paul Day
, but Billie says her sister isn't broody just yet.
"She's really career-minded at the moment but she loves being an auntie," she laughs.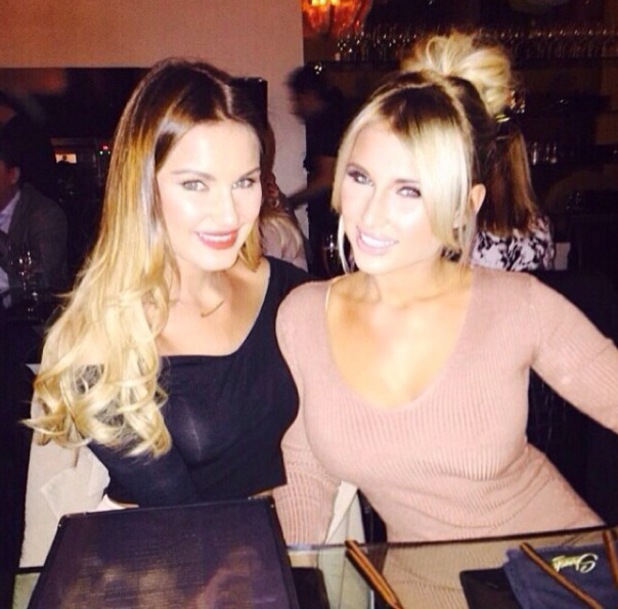 Sam could also be an auntie for the second time soon, too, as Billie reveals she'd like Nelly to have a sibling who is close to her in age.
She says: "I want them to be best friends and grow up together. I have so many happy childhood memories with Sam. I can see Greg and I having two girls, but I don't mind which sex our next baby is.
"We're planning to get married next September and I don't want to be a pregnant bride. So I guess I better start going," she jokes.
Taking motherhood in her stiletto-clad stride, Billie says she'd like to extend her brood with another one or two children, but admires Katie Price as a mum of five.
"I don't know how she does it. Getting one baby out of the house is hard, let alone five!" she says.
"I really admire the balance she has between her work and her family. Her children always seem to by her side. She's a super mum!"
All you need to know about Billie Faiers in one minute!Billie Faiers was recently revealed as icelolly.com Celebrity Mum of the Year. Visit www.icelolly.com