Kelly Osbourne has said she's "proud" of Kathy Griffin after Kathy followed in Kelly's footsteps and quit Fashion Police.
The US comedian only joined the E! programme in January as a replacement for the late Joan Rivers, but she's said it hasn't worked out as she thought it would.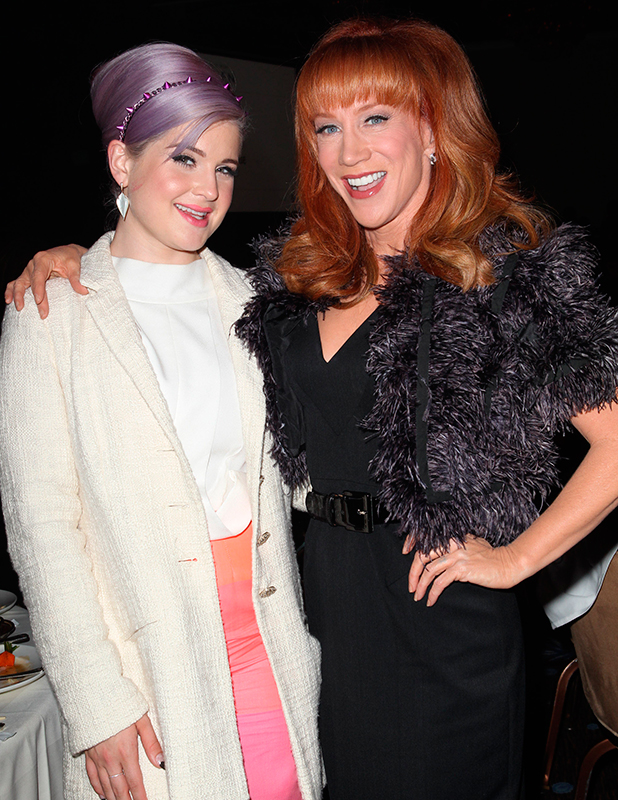 Kathy posed an image to Twitter last night saying: "My brand of humour, while unrepentant and unafraid, is all about CONTEXT… I do not want to use my comedy to contribute to a culture of unattainable perfectionism and intolerance towards difference. I want to help women, gay kids, people of colour, and anyone who feels underrepresented to have a voice and a LAUGH."
March 13, 2015
E! later issued a statement saying: "We can confirm that Kathy Griffin is leaving
E!'s Fashion Police.
We wish her all the best and are grateful for her time on the show, as well as the many laughs that she gave us all.
"
Fashion Police
will return, as scheduled, on Monday, March 30 at 9 p.m. with our talented co-hosts Giuliana Rancic and Brad Goreski and Executive Producer Melissa Rivers."
Kathy's exit came two weeks after Kelly also quit.
Reaching out to Kathy via Twitter, Kelly said: "I could not be more proud of you @kathygriffin you have my love and support always!"
Kelly was an
original panellist on the E! fashion commentary programme but quit in February.
"It was the five best working years of my life," she said recently.
"I'm so grateful for the experience... I can't even... and working with Joan Rivers for five years was amazing and incredible. I learned so much. I'm excited for my future now. I want to try new things."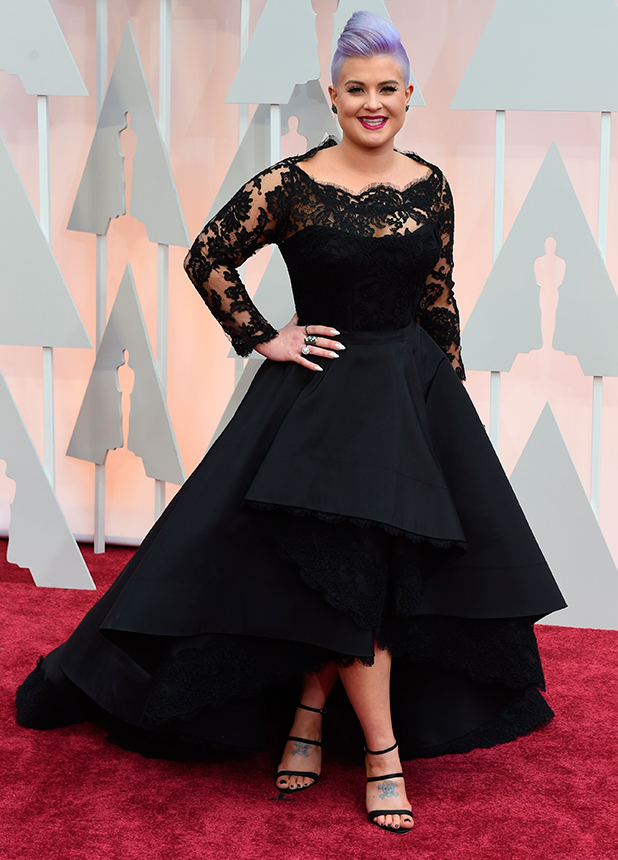 It hasn't been the smoothest start to the year for
Fashion Police
as the show was embroiled in controversy at the Oscars.
Host
Giuliana Ranic was later forced to issue an apology after suggesting an actress' braids looked as if they smelled of weed
and patchouli oil.
Kelly had been quick to distance herself from it all, tweeting: "I'm giving everyone involved 24 hours to make it right or the world will hear how I really feel. Contractually I'm not allowed to speak!
"I DID NOT MAKE THE WEED COMENT. I DO NOT CONDONE RACISM SO AS A RSULT OF THIS IM SEREIOULSY QUESTIONONIG STAYING ON THE SHOW!"
For exclusive competitions and amazing prizes visit Reveal's Facebook page NOW!