TOWIE bosses have confirmed Charlie Sims is no longer part of the show.
A rep told
Reveal
: "We haven't been able to film with Charlie for several days because he hasn't felt comfortable sharing his real life on camera and that is an essential part of being in
TOWIE
.
"As such we have decided he will no longer be part of the show; we agree that it wouldn't be right for him to continue and wish him well in the future."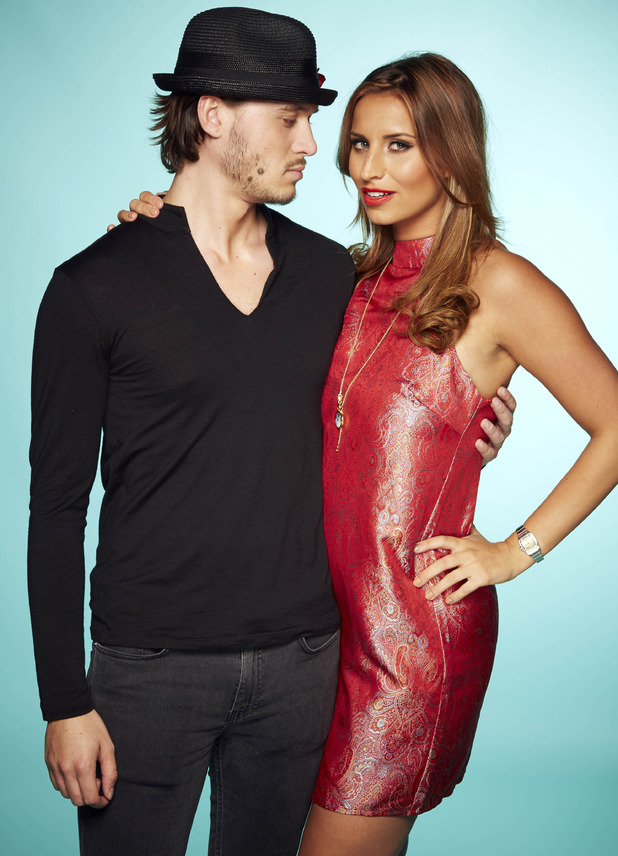 Deli owner
Charlie shocked fans earlier today by tweeting that he was done with filming
and didn't want to be part of the hit reality series anymore.
He tweeted: "I won't be taking part anymore. It's time to grow up and move on. Wish everyone the best on the show.
"Stay true to who you are. Today I became me, the real Charlie Sims. And so another chapter begins."
Charlie also hinted at a split from girlfriend Ferne McCann, by wishing her all the best with her life.
It's a total shock for viewers as
Charlie and Ferne had seemed totally happy together in recent episodes
, even sharing a romantic candlelight dinner together at Charlie's Deli after hours.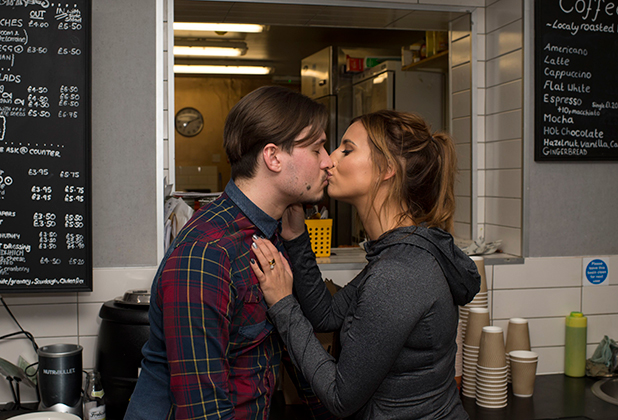 There has been plenty of
drama between Charlie and his sister Chloe Sims,
however, as they fell out and have yet to make up – on camera, anyway.
Charlie hinted that he thought
TOWIE
was to blame, tweeting: "So sad to not lose one but two people you love dearly to a TV show. Everyone can point the finger at me. But I have morals and dignity and some sort of self respect."
He added: "I wish Chloe and Ferne the best with their lives. But always live knowing you chose the show…"
Neither Chloe nor Ferne has responded.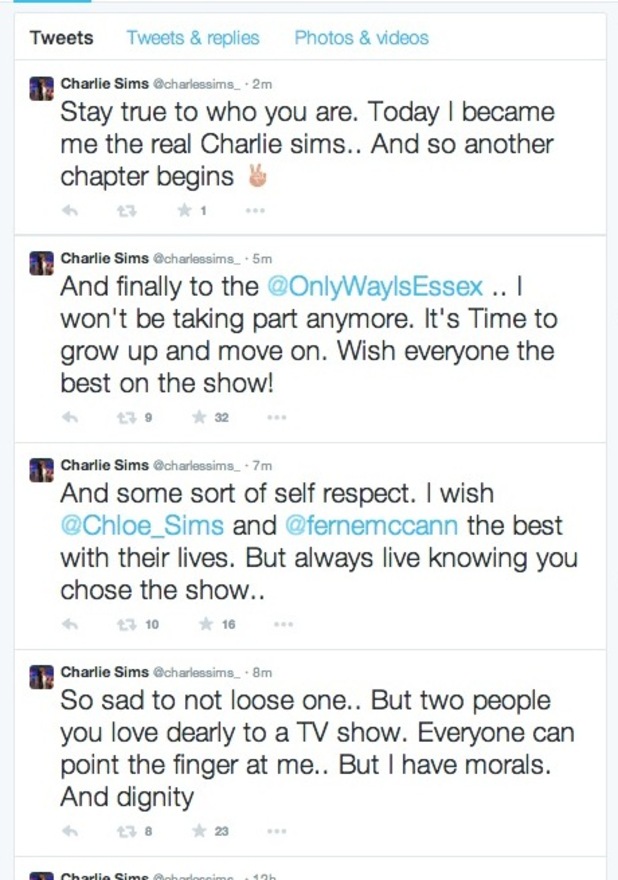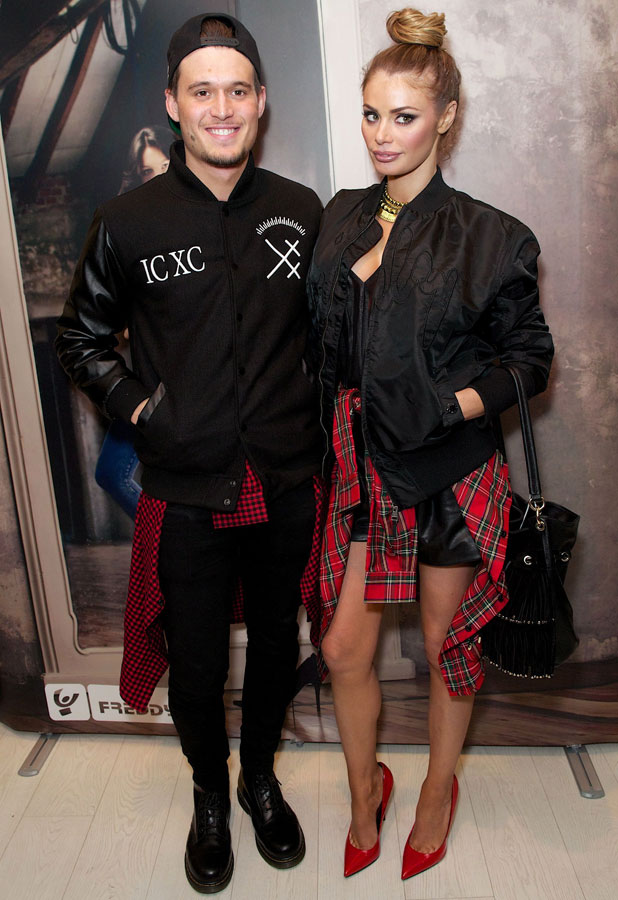 This season of
TOWIE
we've seen Charlie and Chloe struggling to reconcile their relationship.
On last night's episode, their cousin
Frankie Essex suggested Ferne may be a factor and could be filling Charlie's head with thoughts
, but
Ferne was quit to hit back.
Ferne said: "Firstly, Frankie, I have never got anything into Charlie's head… Actually, so everyone knows, I have nothing but encouraged Charlie to reconcile things with Chloe. Right or wrong, Charl?
"I everyday tell Charlie to text his sister and amends. It's family, life is too short. I'm sick of people thinking it's ME!"
She also said Chloe's claim Charlie stood her up when she tried to reach out an olive branch wasn't correct: "Charlie never stood Chloe up. They chatted off camera. And made things up? #confused."
Charlie, meanwhile, said: "All the tweets saying I stood up my sister. I could have told you that's how it would have played out before it happened… So boring.
"She knew I wasn't going to turn up as we discussed it before. Family matters are being discussed off screen then on. Priorities."
Charlie actually left the show briefly last year to focus on setting up his deli business in Essex, but returning earlier this year he had told us: "I felt it was needed because of the stuff that was going on in my life at the time. I had a lot of work on too so it was nice to step out and focus on my business.
"It's been nice to have a little break, but it's also good to be back!"
TOWIE
airs Wednesdays and Sundays on ITVBe.
Recap TOWIE series 13 now!