TOWIE stars Georgia Kousoulou and Fran Parman don't appear to be making up their friendship anytime soon…
Viewers of the ITVBe show saw fireworks between the former friends on Wednesday night's episode (11 March) after
Georgia accused Fran of not speaking to her for weeks.
And the fireworks continued on Twitter…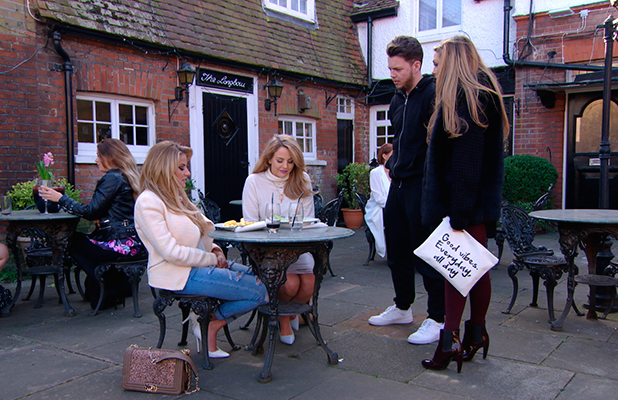 Georgia tweeted at Fran: "I'm pretty sure ignoring me for weeks, not inviting me to your party & than all of a sudden invite me to luxe is being 2faced."
We're wondering if Fran may have deleted a tweet as Georgia then sent this: "If that was the case than why invite me to luxe? Haha fake!! Anyway least its first bit of screen time for you."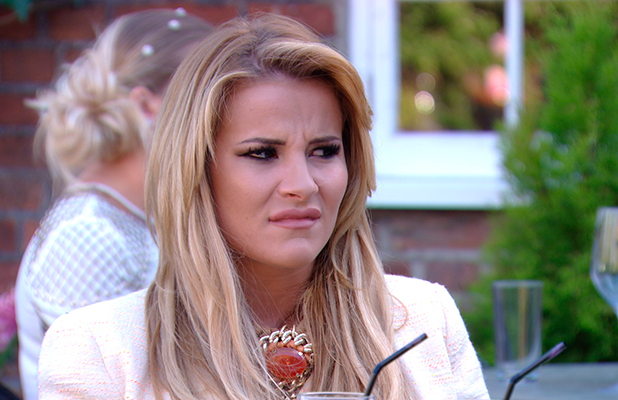 Things kicked off between the girls on Wednesday night's episode when Fran invited Georgia to her year anniversary party at Luxe Club.
Georgia said she couldn't go because boyfriend Tommy Mallet was throwing a party the same night at his Circuit Club… but it seems she wouldn't have gone anyway.
After Fran had disappeared, Georgia told pal Lydia Bright: "Could she really get any more faker than that? She has literally ignored me. Don't invite me to your birthday but invite me to celebrate your year anniversary? No thanks."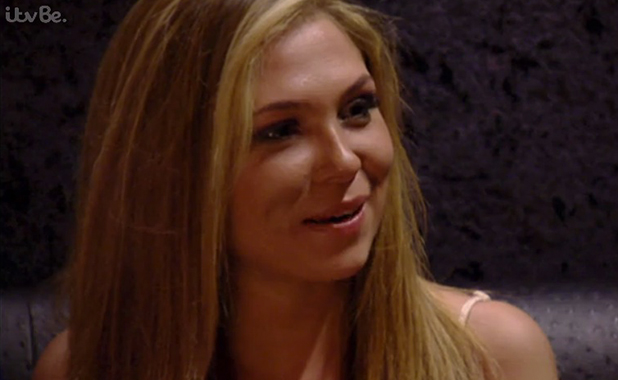 Later on, we heard Fran's side, as she said: "Georgia was being cold. I don't talk about my feelings with anyone but with her, she was my best friend and I told her everything."
Fran suggested Georgia and Tommy were becoming too big for their boots and thought they were better than everyone else.
On Twitter last night, Fran had no regrets about partying at Luxe over Circuit, saying:" Well I had a blinder @luxeessex was such a good night #TeamLockie."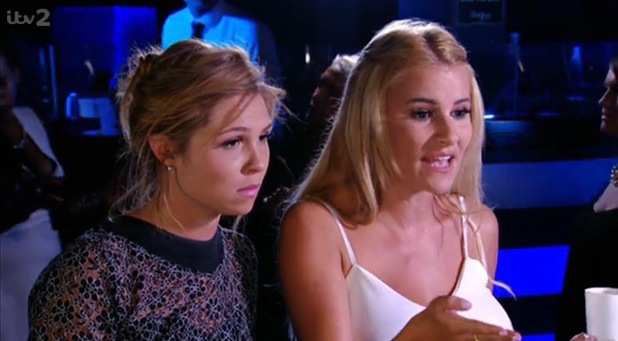 In what appeared to be a response to something Tommy had said - and a dig at Georgia - she added: "Wouldn't be seen dead in your gaff mate poor girls so blinded #poorthing."
She also replied to someone: "It makes me laugh so much I feel sorry for her deb she's being blinded by him #poorgirl."
Later on, Fran tweeted: "The truth will all come out soon don't you guys worry. Anyway I'm going to bed with my lovely @JamesBennewith night all."
And this morning she added: "Got a bit hot headed last night coz it's very frustrating you lot can't see what's happened. Focusing my time on real friends and family."
So much drama...
TOWIE
airs Wednesdays and Sundays at 10pm on ITVBe.
Who has hooked up with who in TOWIE?