Frankie Essex made a surprise return to TOWIE last night.
The blonde reality star - who left the show in 2014 - hadn't told fans about her cameo beforehand which made it quite a surprise for viewers who tuned into Wednesday evening's episode of the ITVBe show!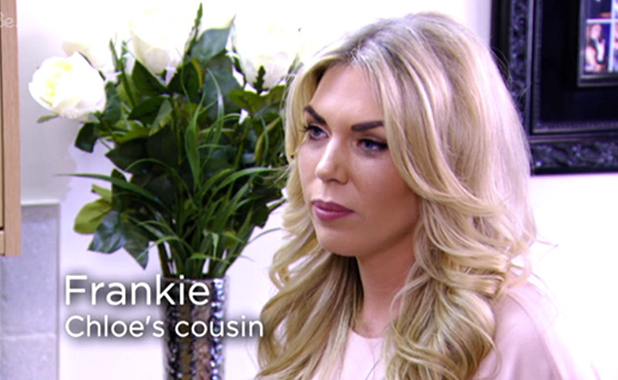 Frankie came back to see cousin
Chloe Sims, who has been having a tough time lately
because of her estrangement from brother Charlie Sims.
In a tearful scene in Chloe's kitchen, we saw Chloe telling Frankie how she feels so alone right now: "I feel like everyone is attacking me, I'm screaming and no one can hear me."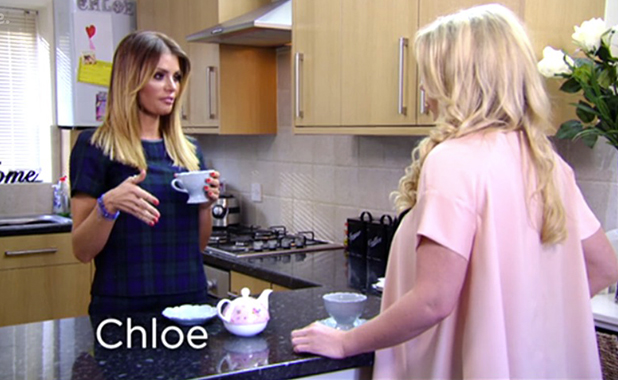 Frankie said: "It upsets me big time. It's emotionally upsetting me and pissing me off. I know Charlie is your little brother. He's my little cousin as well. He's going around acting like some big man saying he is done with you. You are his sister! What is he going to do? Not talk to you?!"
Viewers of
TOWIE
know things have been very strained between Chloe and Charlie lately, partly because of past tension between Chloe and Charlie's girlfriend Ferne McCann and because Chloe made a comment about how cousin Joey Essex is a good brother to her.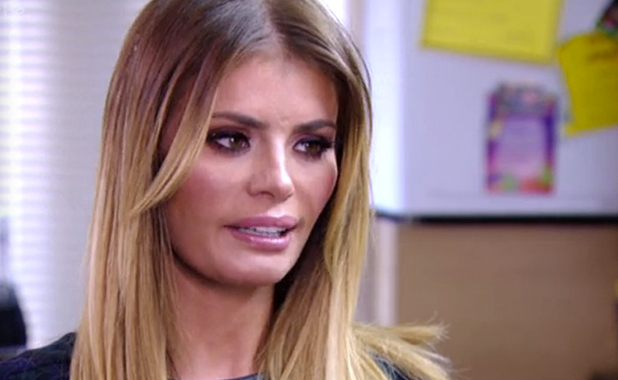 Chloe said she didn't understand why Charlie was so offended by the comment when he knows she is close to Joey, who is Frankie's brother. The foursome grew up together and lived in next door houses.
Frankie suggested that Charlie's girlfriend Ferne has "got into his head", adding: "That's not Charlie. That's not your brother."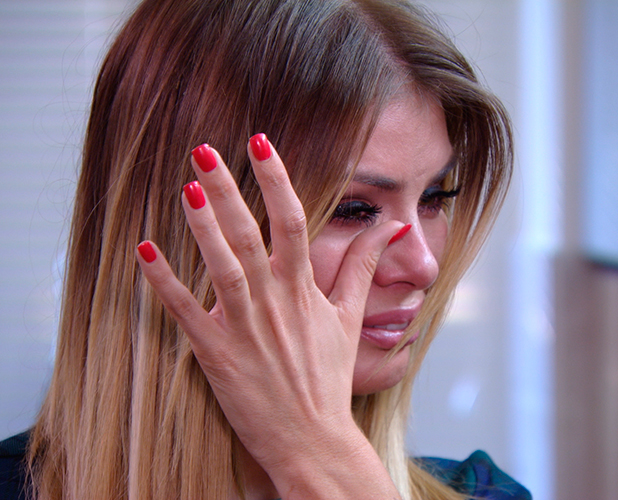 Chloe said she's trying to be strong and will continue to do that but feels she's very misunderstood with people thinking she's hard, which she isn't. "I just feel like everyone I get close to goes," she added.
Mum-of-one Chloe broke down in tears as she said she feels like there is an "I hate Chloe" campaign going on in Essex and she doesn't understand what she's done to deserve that. She wants everyone to leave her and Charlie alone to sort out their differences.
Frankie, however, promised Chloe that things will get better. "Stay away from negative people and get yourself better," she said. "You will be fine. I promise you."
Words of reason!
Later in the episode, Frankie helped take Chloe's mind off things by accompanying her to Lockie's club night at Luxe.
TOWIE
airs Wednesdays and Sundays at 10pm on ITVBe.
Need a TOWIE refresher? Here's all that happened last series!