Kelly Osbourne has nothing but good memories from her time on Fashion Police.
The
daughter of Sharon and Ozzy Osbourne shocked many viewers
when she abruptly announced in February that she would be leaving the E! fashion critique programme.
But speaking on mum Sharon's show
The Talk
, she said there are no regrets.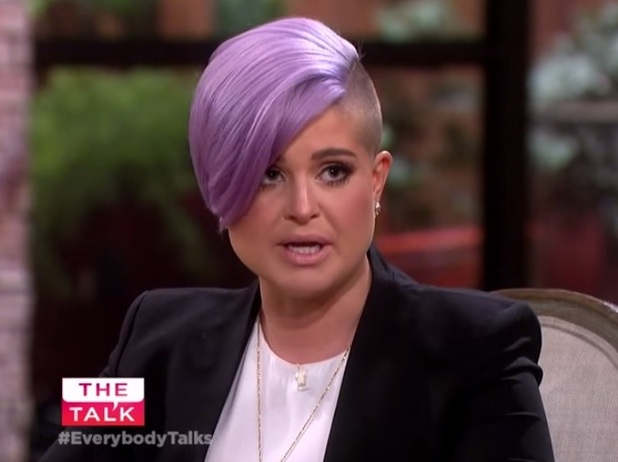 "It was the five best working years of my life," said Kelly.
"I'm so grateful for the experience... I can't even... and working with Joan Rivers for five years was amazing and incredible. I learned so much. I'm excited for my future now. I want to try new things."
Kelly was among the original panel on
Fashion Police
alongside the late Joan Rivers and Giuliana Rancic.
In a statement announcing her exit, E! said: "We would like to thank her for her many contributions to the series over the past five years, during which time the show became a hit with viewers."
Sharon has publicly supported Kelly's decision to leave, tweeting: "I am so proud of you. You can never be bought. You always wear your heart on your sleeve. #ProudToBeYourMum."
Her exit came after
Fashion Police
was embroiled in controversy.
Giuliana had made a comment on Zendaya's hair at the Academy Awards
, suggesting her braids smelled of weed and patchouli oil. Zendaya was unhappy and Giuliana later issued an apology.
Kelly had distanced herself from the controversy, tweeting at the time: "I'm giving everyone involved 24 hours to make it right or the world will hear how I really feel. Contractually I'm not allowed to speak!
"I DID NOT MAKE THE WEED COMENT. I DO NOT CONDONE RACISM SO AS A RSULT OF THIS IM SEREIOULSY QUESTIONONIG STAYING ON THE SHOW!"
Watch Kelly on
The Talk
: