Selena Gomez was among the stars out in force at today's Louis Vuitton show at Paris Fashion Week.
The
Spring Breakers actress, 22, only jetted into the French capital yesterday,
making her a last minute guest at the annual fashion extravaganza.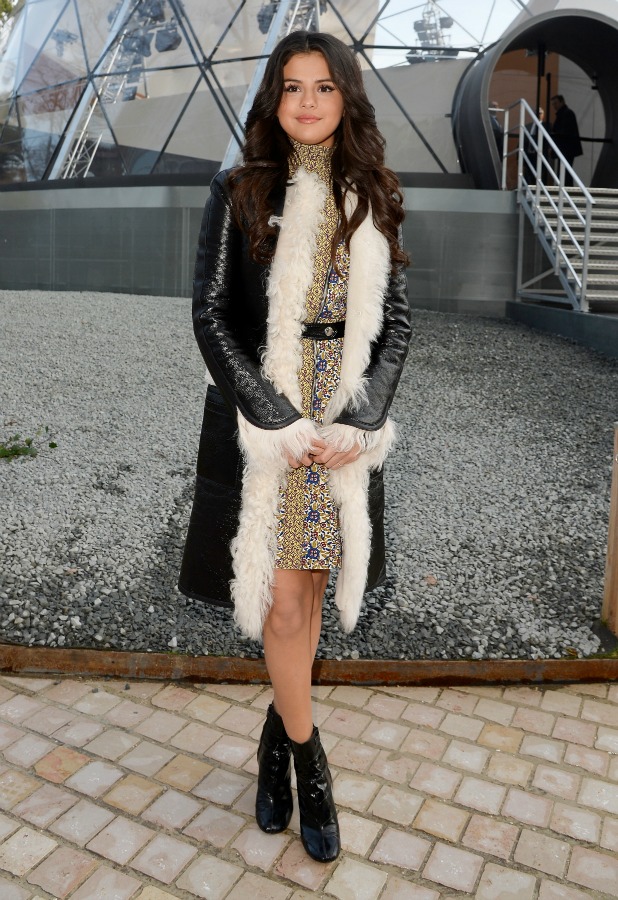 Selena joined the likes of Kim Kardashian, Kanye West and Anna Wintour at the star-studded Louis Vuitton autumn/winter 2015 catwalk on Wednesday morning (11 March).
She arrived in Paris just as her music video with Zedd premiered for their track 'I Want You To Know'.
Selena and Zedd are rumoured to be dating and although neither has confirmed this, they've certainly been hanging out together A LOT!
Most of the video is simply Selena bouncing up and down in a club, whipping her hair back and forth and dancing up a storm having a whale of a time. We SO want to party with her!
Check out the vid!