Theo James and Shailene Woodley continued to promote new movie Insurgent in London today.
The good looking co-stars were pictured arriving at BBC Radio 1 studios on Wednesday morning (11 March) to chat about the highly anticipated sequel to
Divergent
.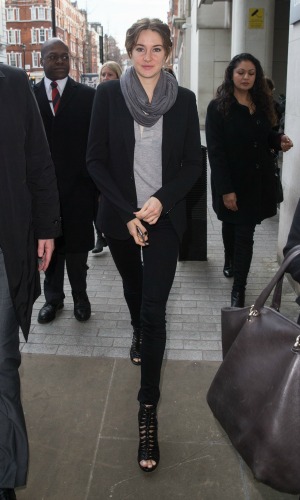 Theo was looking rather brooding (and oh-so-handsome!) as he walked into the building, while Shailene looked stylish and chic in a classic skinny jeans and blazer combo.
Yesterday, they paid a visit to ITV's
Good Morning Britain
, where they gave a little background to the movies for anyone who hasn't seen
Divergent
or read the books by Veronica Roth.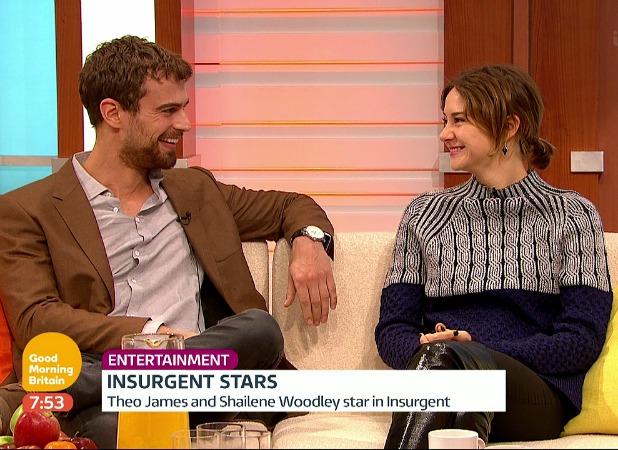 "Divergent is what's different and what's outside the norm," explained Theo.
"It's about being forced into certain psychologies and whether you can respond to that and push yourself outside the walls and boundaries."
Shailene added: "The way
Divergent
ends, there is essentially a war and our characters have taken respite in a safe faction. Throughout the film my character Tris has a goal in mind to take out Kate Winslet's character and through different influences she decides on what route to take."
We can't wait!
Insurgent is released 19 March
Watch the trailer!