Geordie Shore is set to return to our screens next month and this time round, it's bringing with it two new housemates who are bound to stir things up.
As
Vicky Pattison has already left Geordie Shore
and
James Tindale is nearly on his way out
, the
Geordie Shore
house is opening its doors once again to two more newbies... Chloe Etherington and
Nathan Henry
.
While Chloe is the baby of the house at just 19 years old, Nathan is the first ever bisexual housemate to appear on
Geordie Shore
. Next month the pair will make their debut for series ten of the show - and not ones to turn down a jagerbomb or two, we think they'll have no problem getting mortal with our Geordie faves.
Ahead of the new series hitting our screens,
Reveal
caught up with Chloe and Nathan to find out a little more about them both and how they settled into the
Geordie Shore
house, as well as getting all the inside scoop, of course!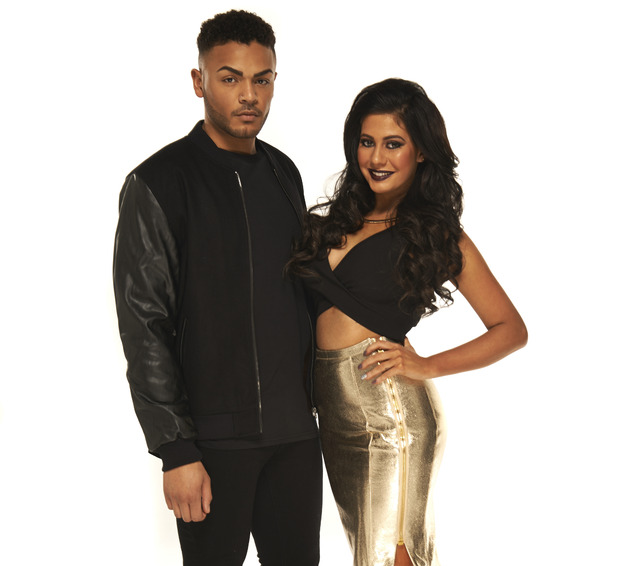 So Geordie Shore, how did you find it?!
Nathan: "It was just the best experience."
Chloe: "Yeah it was life-changing. I'm so happy I got the opportunity to do it!"
Had you watched the show before?
N: "Yeah, it was weird! Obviously we knew everything about the housemates, but they knew nothing about us. Going in the house though, it made sense to pretend you didn't know them and start a-fresh. They don't know who I am so if I go in there and pretend I don't know who they are - everyone's on the same page. I must have said about eight times going in 'Hi I'm Nathan, I'm 23, I'm from...' It's all brand new, so it's nerve wracking for us. Yesterday I was at a photoshoot and Sam Faiers was there, I was dead nervous to talk to her!"
No way! Was Geordie Shore everything that you expected it to be?
C: "It was a lot harder than I expected. You forget it's a job. I thought I'll go in there, have a good time, but it's actually work and you've got to be up early, even when you're hungover."
N: "You can sit there as a viewer - like we did - and think I'd love to do that, the same way you would with Big Brother. Until you're in that situation and have five weeks of filming with getting up everyday at eight o'clock all the time, you realise it is actually draining. I wouldn't not do it now, though!"
What made you want to go in the house in the first place?
C: "I used to be a hostess, so I got scouted and had to audition. For me, it's what I like to do, I like to go out and have a good time and act my age. All my friends thought I would do really well on the show and I thought it's such a good opportunity for us, so I really wanted it."
N: "With me I got asked to apply and at first I actually said no. I thought they would never accept someone on Geordie Shore who was bisexual, but I thought f*** it, I'll give it a go and I ended up getting it! So I'm so glad I did it. I'd been to uni and had that experience of going out all the time, and I loved that lifestyle. Now that I can have a career doing that, I would have been stupid not to have tried for it. I'm living the life I've always wanted to live."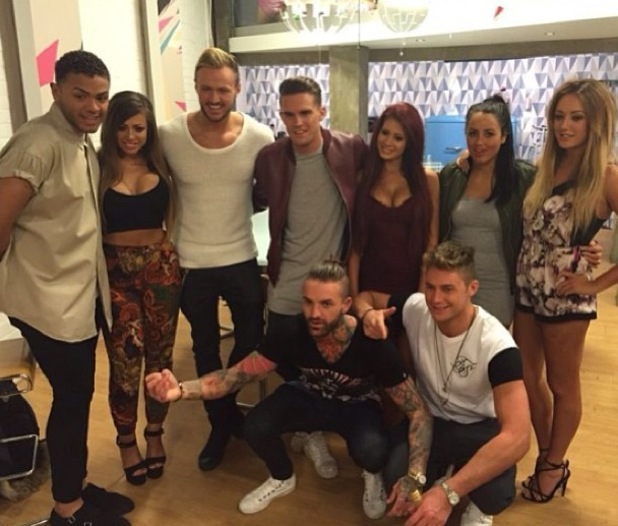 You are the first bisexual housemate to go into the Geordie Shore house, because of that did you feel added pressure going in and meeting everyone?
"It was so scary! I wanted everyone to like me straight away as it would make things so much easier. I felt like I didn't want to go in there and tell them straight away, but they found out anyway as soon as I got in. Gary [Beadle] took us to the side straight away and said 'I want you to enjoy yourself, be you, do you, you've got this for a reason and we don't want to see anything different'. Scott [Timlin] then made a joke saying if I brought all my fit girl mates to the house, he'd bring all his fit lads and I could crack on with them. They were not bothered. They have gay and bisexual friends, so in a way I think it makes it more realistic as they have a friend like that in the house now."
How was it for you then, Chloe? Girls that have gone in before have found it difficult with the other girls, did you?
C: "Well I get on with everyone. There were a lot of people who looked at me on social media and thought I looked like such a b*tch, but I'm such a down-to-earth person, I get on with anyone. Going in the house I obviously was nervous that people wouldn't like us, but then I thought 'I'm a nice person, they have no reason not to like me'. Everyone was so nice, I knew straight away we would get on."
We know that you've had a bit of history with Scott, did that make it easier having a familiar face?
C: "Yeah it's always better if you know someone, because you can then go to that person if you need to."
N: "That scared me actually that Chloe knew someone and I didn't. I was like 'sh*t what happens if she makes friends with him and the lads? What if the lads don't like me? What if I'm by myself now?', but it wasn't like that - we became best friends straight away."
So, would you say that you were both closest to each other in the house, then?
N: "Yeah definitely each other. I did get one with everyone, more so the boys than the girls because I did spend more of my time with them."
C: "Yes! Out of the girls, I would say I was closest to Marnie [Simpson]."
Was there anyone you fancied straight away?
N: "Aaron, he's the eye candy and an interesting character. But after being in the house I think Scott, he's really good looking and a really nice guy."
C: "Scott and Aaron. Aaron's gorgeous."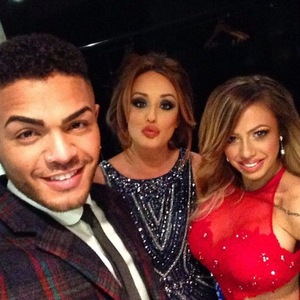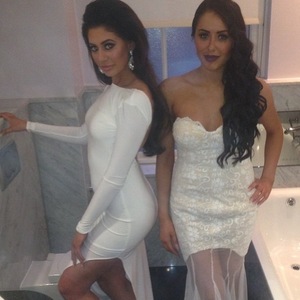 Every series Geordie Shore seems to get more and more explosive, was it the same this time round?
N: "I think this series will make the other ones look pointless. It's been the most explosive series yet. We're talking arguments every two days!"
Wow. How did you cope with it all kicking off in the house?
C: "I'm used to it kicking off, so that's just normal for me!"
N: "Watching the show you think 'just say that to them, tell them', but when you're in that house, it's such a weird situation that if someone is arguing, it's best to let them get everything off of their chest and then deal with the consequences afterwards."
Obviously you're out partying every night and drinking all the time. Were there times when you thought 'wow, I was way too drunk'?
C: "That happened a lot with me because I don't know my limits! I get drunk off one drink. I try and keep up with everyone but then you get to that point, and you're like 'oh Jesus'. It's actually made us more mature, I've grown up a lot in the Geordie Shore house because I've been hanging around with older people."
N: "There was a time when I had been a mess, so the following night I didn't drink. I just thought 'you were disgusting last night'. The way I felt when I woke up in the morning I thought 'I'm going to die in the Geordie Shore house'."
Oh dear! Is it hard to keep yourselves in the party mood every night?
C: "In the morning when you wake up early with a hangover you're like nah, but throughout the day I get more... what's the word?"
N: "Hyperactive?"
C: "Hyper! Yes!"
N: "I've become your second brain, when you don't know what to say, I say it for you. We're so in sync!"
Would you change anything about your time in the house looking back on it now?
C: "There was one argument that I have in the house, that I wish I had never had. It was pointless - a drunken fight - it shouldn't have happened."
N: "Maybe kissing one boy in particular!"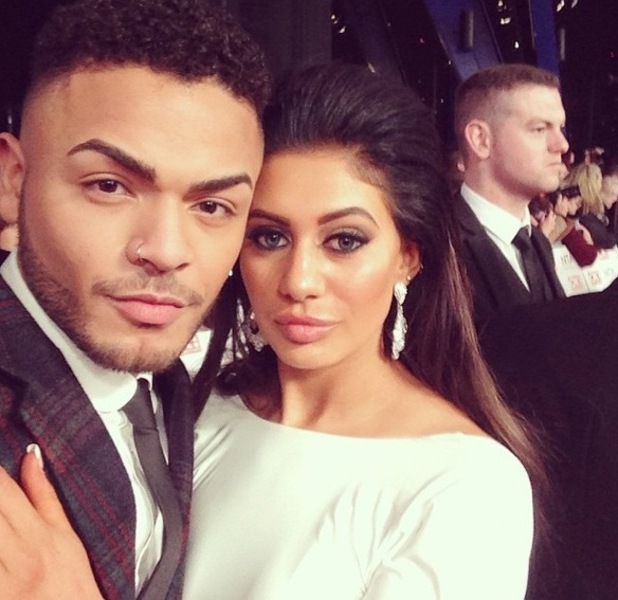 To get to know Chloe and Nathan a little bit better, we asked them a few quickfire questions and the pair didn't hold back when answering...
Relationship status:
Both: "Single!!!"
Tagline:
N: "I like boys, I like girls, but I like myself even more."
C: "I'm a right loon, I just don't care."
N: "She's a UBH - an unidentified human being because there's nobody like her."
Favourite drink?
N: "Kopparberg - elderflower and lime."
C: "Vodka, orange and cranberry."
Favourite night out?
C: "Bijoux in Newcastle!"
N: "Everyone gets excited for House of Smith."
Most embarrassing drunk moment?
C: "You'll see on the show, I got knocked out by an item - the lightest item you'll ever know."
N: "Mine was at uni, I went on a staff night out and I fell asleep on the bus and p*ssed myself. I don't know how I managed to get past security or how I ended up there, but I was in terminal three at Manchester airport. Other than that, it would be when I left this nightclub which had loads of footballers in. I face-planted the floor and as I got up you know the badge thing on a Mercedes? I pulled it off and I thought it was so hilarious, I was rolling around the floor and I weed myself. That's probably the first time I weed in public."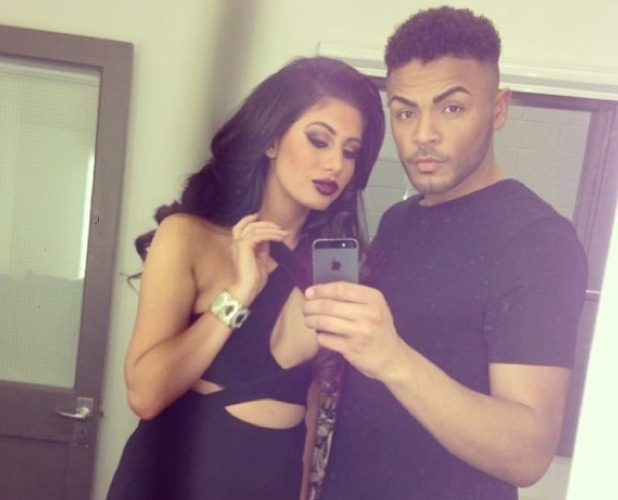 Ideal hangover day?
C: "Sit in bed with someone you love, watching movies with hot chocolate and loads of scran like dirty pizzas."
N: "Wake up have cold smoothies with someone really fit, have morning sex and spend the whole day in bed watching Disney and David Attenborough. Then maybe get a shower or have a bath, have sex again, put fresh bedding on - there's nothing better."
C: "Christ! That's not asking a lot is it?!"
Best hangover cure?
C: "Either a kebab wrap with garlic sauce or a spaghetti bolognese pizza! It's lush, it's my favourite thing."
N: "Mine would be the four 'S's. Sh*t, shower, sh*g and smoothie. I need to have a smoothie."
Best chat-up line or pulling technique?
C: "I shake my bum. You do a little turn around see if they're looking and if they are, shake your bum."
N: "Mine's quite creepy, I just stare at them. You stare at them and catch their gaze and if it's more than five seconds you look away or look down, but then you look up and look sexy so they know 'yeah, I want you'.... give them the sultry eyes and maybe a cheeky smile too."
Geordie Shore Series 10 returns to MTV on Tuesday 7 April at 10pm.
LAST CHANCE to win £50 for best comment of the week across the website! See details and terms and conditions here.
For exclusive competitions and amazing prizes visit Reveal's Facebook page NOW!