Divergent star Theo James was pictured arriving in Los Angeles yesterday as he gets ready to promote the movie's sequel.
The handsome actor was seen leaving LAX on Thursday evening (5 March) ahead of the premiere of
Insurgent
, the second film in the post-apocalyptic series.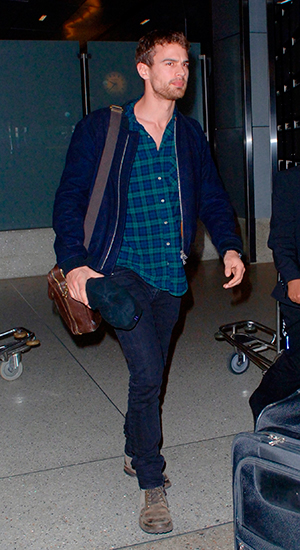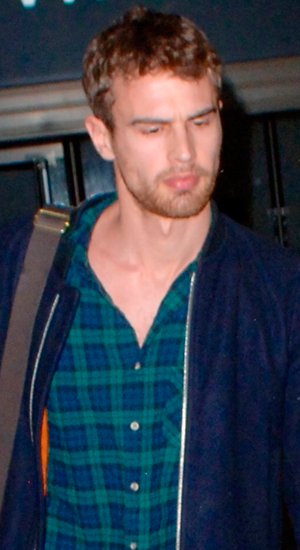 Theo plays the mysterious Four in the films, based on the books by Veronica Roth.
The first film, released last year, told the story of a post-apocalyptic society in Chicago in which people are grouped into factions depending on their virtues and character.
Shailene Woodley is the heroine, the gutsy Tris, who discovers he's a rare Divergent, someone who doesn't fit into any given faction.
Nevertheless, she chooses to join the brave Dauntless faction, where she is trained in the ways of the group by team leader (and gorgeous) Four.
Kate Winslet and Ansel Elgort also appeared in the movie.
Its sequel,
Insurgent
, is released this month.