Rebecca Ferguson couldn't be more in love with her three-month-old daughter, Arabella, but her journey to embracing life as a single mum has been a long one, and she admits at times she's struggled to cope.
The Liverpudlian singer first shot to fame as The X Factor's runner up in 2010. But while her career has gone from strength to strength in the past four years, Rebecca was left devastated when her boyfriend walked out on her last year - just after she announced she was expecting their baby.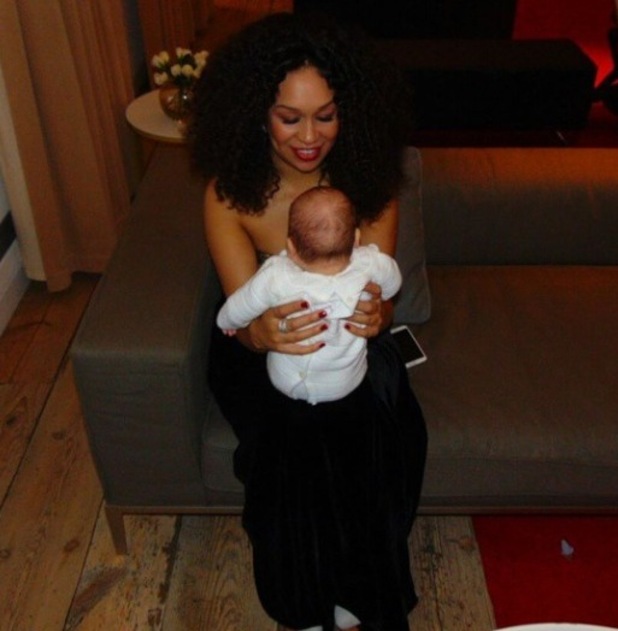 Not only that, but he also told her he had been seeing another women and sadly dropped the bombshell that he didn't want to be involved in Arabella's life.
But Rebecca bravely admits that although she couldn't conceive how Arabella's dad could deny their beautiful daughter, for the sake of her two eldest children - Lillie May, 10 and nine-year-old Karl - with ex-partner Karl Duras, and her unborn baby, she had to dust herself off and carry on.
"Last year, I wasn't in a good place. But I had to strap up my boots and put my kids first and I'm fine now - I'm great," she says.
"I've had my moments. I've shouted, I've screamed, I've done what any normal woman would do. I was very bitter at one point during the pregnancy but I had to let it go. It would have eaten me up.
"But there are definitely moments when I have lost myself in the past twelve months. My hormones were all over the place and I was trying to be the perfect mum and it was so hard."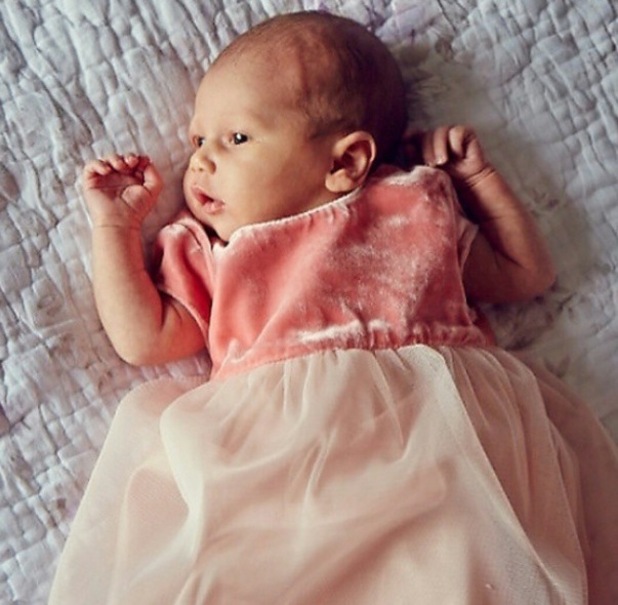 It's easy to admire Rebecca for her unbreakable strength, but despite being one very tough cookie, she says she turned to other single mums for support. In fact, the mum-of-three set up a website where expectant women could turn to those in a similar situation.
"I'm working on the website at the moment and would like to speak to counsellors who regularly speak with pregnant women," she explains.
"It's important that midwives should give extra care to the women who haven't got a partner. I am lucky I have a good team around me, but if a mum is alone, I can see how they can get really down. That can ultimately lead to post-natal depression."
Rebecca also suffered a difficult pregnancy, which she says resulted in her being in labour for an entire two weeks.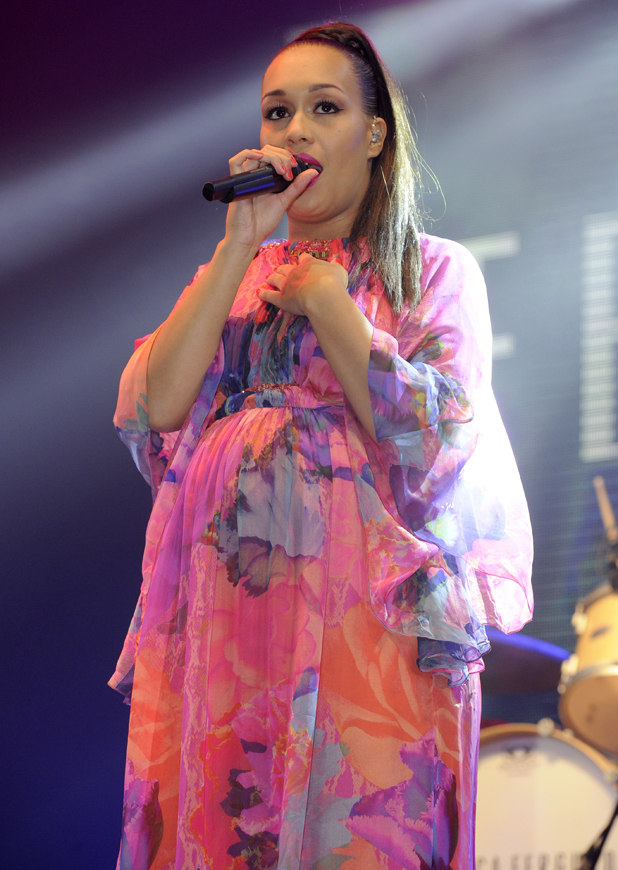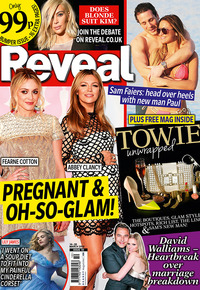 "I had lots of hospital trips. I had what they call a 'slow labour'. It is due to an irritable womb which causes random contractions. It scares you a lot and I had a bad time," she reflects.
"But I would go through it all again for Arabella because all the pain didn't matter from the moment she was born. When you have a child that special, maybe you have to go through the mill a bit.
"She has completed me, and having Arabella has made me a woman. Before I had her, I felt like a self-conscious girl".
And Rebecca is showing her two daughters some serious girl power, as she's just released her new album
Lady Sings The Blues
.
"I didn't realise how strong I was. I was eight months pregnant when I was recording my album. Now I think, "You've been through a lot and you're actually alright". I pat myself on the back. What's gone on in the last two years has made me tougher, but i'm happier".
Read the full interview in this week's Reveal magazine
Rebecca's new album Lady Sings The Blues is out now