She plays Lady Rose in Downton Abbey, is dating Doctor Who hunk Matt Smith and now Lily James gets to play the role of a lifetime – Disney's Cinderella.
The 25-year-old beauty is one lucky lady, and admits she was thrilled when she heard she'd got the part.
"It was one of the most exciting moments I've ever had," she says. "It was euphoric and lovely. I'll never forget it."
The film is an epic and beautiful retelling of the Disney classic, starring Cate Blanchet as the evil step mother, Helena Bonham Carter as the fairy godmother and
Game of Thrones
' hunk Richard Madden as Prince Charming.
Lily says working with world-class actresses Helena and Cate was surreal and terrifying – but admits they had a great laugh on set.
She said: "It was an unbelievable, very surreal experience. I think Cate is one of the greatest actresses of all time. I watched
Blue Jasmine
two nights before, which was a bad idea. So I was just in awe. I didn't know what to expect. But she is just so cool."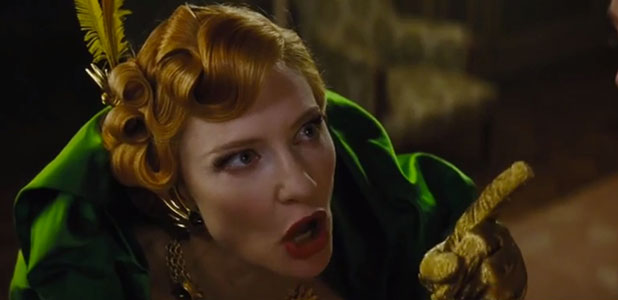 She added: "Helena is one of the coolest, kindest women I have ever met. We had so much fun. She has the best sense of humour and, if I've learned anything from Cate and from Helena, it's that the key to success is to have a wicked sense of humour."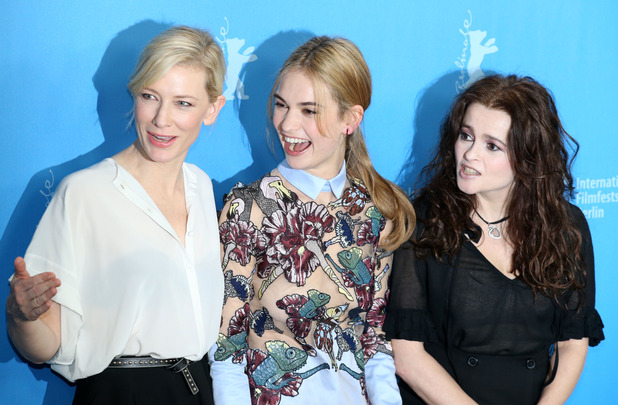 Of course Cinderella gets to go to the ball, and Lily was decked out in a huge blue dress for the scene, complete with cage, corset, 270 yards of fabric and 10,000 crystals. So, how did she feel when she first stepped into the jaw-dropping gown?
"I was so bowled over by the dress," she says. "I put it on and I felt like… There is a moment in [the film]
Runaway Bride
where Julia Roberts puts on the dress and she looks in the mirror and she makes some sort of noise, and I could never figure out what the noise was. But I felt just like Julia Roberts."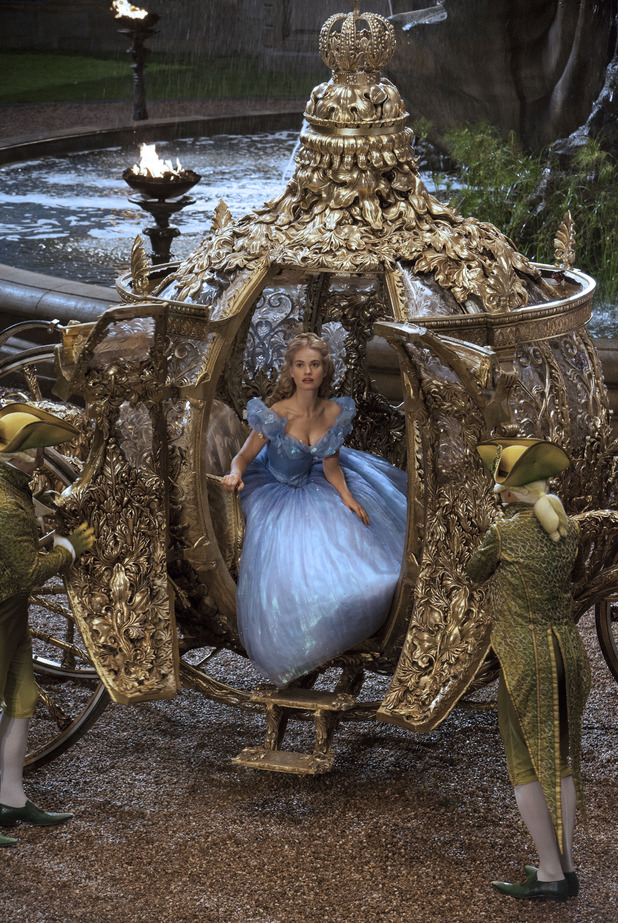 Laughing, she adds: "It was the best moment of my life! I felt transformed and so confident in the dress that it made me forget all of my own insecurities."
On her death bed, Cinderella's mother tells her daughter to live her life with kindness and courage. So does Lily have those qualities in real life?
"I hope so," she says. "I think we all do. I think we have to, to get through what life throws at us. Cinderella is the best version of herself at all times and that's what is remarkable about her."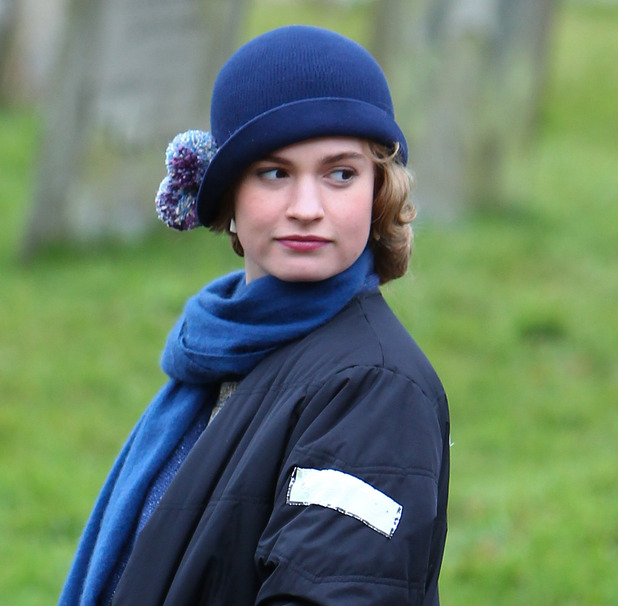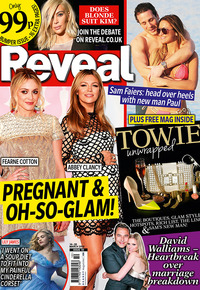 Lily admits it was hard to move away from her Downton Abbey character, Lady Rose, when she began shooting the movie – and says the experience shook her confidence.
She said: "I think it's kind of impossible to get away from it when you play a character for a long time, they kind of infiltrate you as a person. You're like, 'Get out! Rose, leave me alone!' In the first scene of the film, I thought, 'Oh no, you're being Rose.' I was really disturbed, but then I felt like she went and I was Cinderella."
To read about Lily's special corset diet and how she felt she was falling in love on set, pick up a copy of the magazine, out now
Cinderella
, directed by Sir Kenneth Brannagh, arrives in cinemas on 27 March.
For exclusive competitions and amazing prizes visit Reveal's Facebook page NOW!