Katie Price fan Nathan Thursfield has spent around £40,000 trying to look like his glamour model icon.
The 20-year-old has been fascinated with Katie ever since watching a documentary seven years ago, and has undergone various cosmetic procedures in a bid to emulate the star's distinctive looks.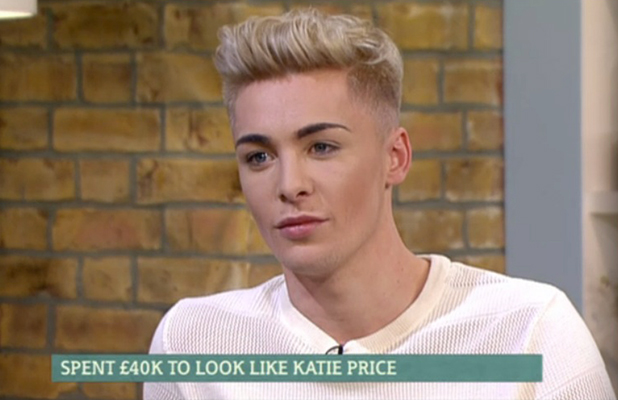 Speaking on ITV's
This Morning
, he said: "I've met Katie tons of times - about 15 or 20 times now at book signings and things like that. She's knows I'm doing it and fully supportive so that's pretty cool.
"She just thinks I'm crazy to be honest. But what can she say? If she said no I'd still do it anyway."
Nathan told Amanda Holden and Phillip Schofield that he'd become more confident since transforming his looks, saying he wouldn't have been brave enough to appear on TV before he'd had his procedures.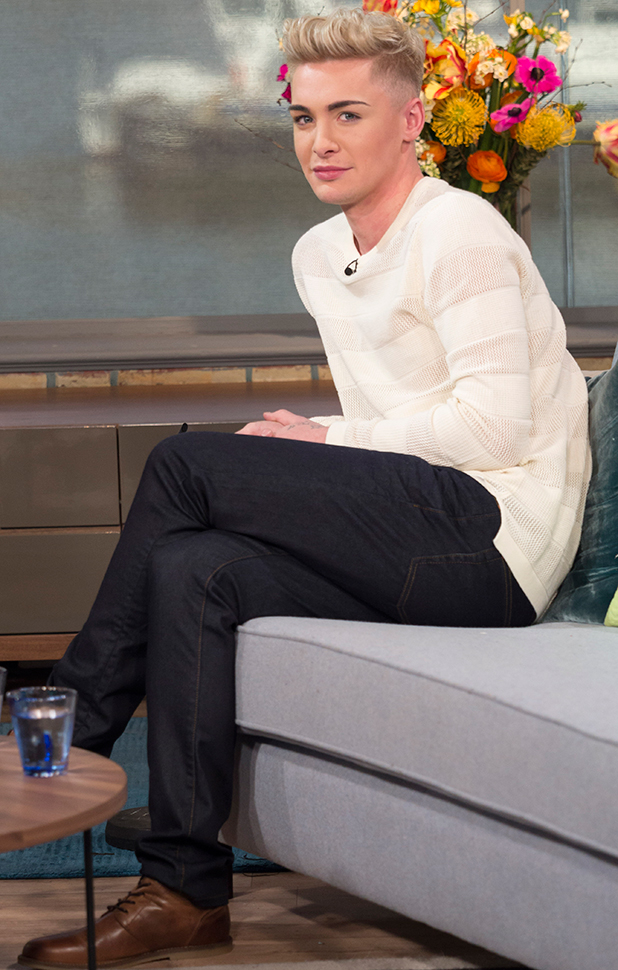 Nathan said he'd never been happy as a teenager which is what prompted his decision to change his appearance.
"I didn't feel it was me. I didn't feel like I was meant to be a boy. I did consider having a sex change at one point in my life… I'm quite comfortable being me now. Having procedures has made me so much more confident."
Looking like Katie doesn't come cheap, however, as Nathan's spent around £40,000 on achieving his dream and is now £20,000 in debt.
"I spend all my wages on beauty treatments and stuff like that and my boyfriend pays the bills. He's on more money than me. I'm £20,000 in debt, I've had loans, credit cards… things like that."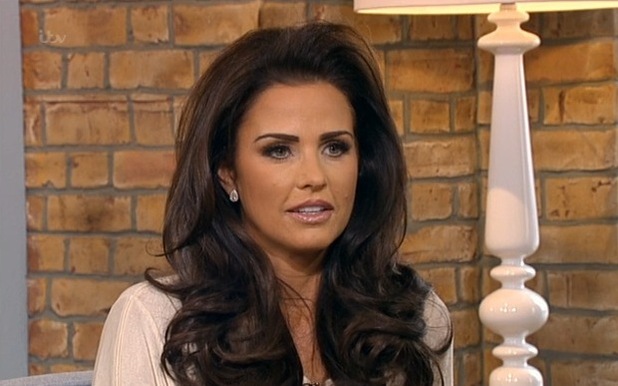 Despite his money situation, Nathan said he doesn't intend to stop anytime soon and already has two more procedures lined up.
"I'm having veneers in May - I hate my teeth! And I'm having a bum lift as well later on in the year. Fats from parts of your body inserted in bum. I want it bigger and more sexier. It's personal preference so I'll just get it done."
Amanda and Phillip asked Nathan if he'd considered spending money on counselling to help him love himself as he is, rather than surgeries.
"Everyone says that," he said. "I'd rather spend it on that. I'm crazy, to be honest."
Katie Price: All you need to know in less than two minutes!
For exclusive competitions and amazing prizes visit Reveal's Facebook page NOW!