Hilary Duff hit the gym in Los Angeles yesterday after opening up about her divorce from Mike Comrie.
The former
Lizzie McGuire
star looked lovely in her simple workout gear as she arrived at a fitness centre on Tuesday afternoon (3 March).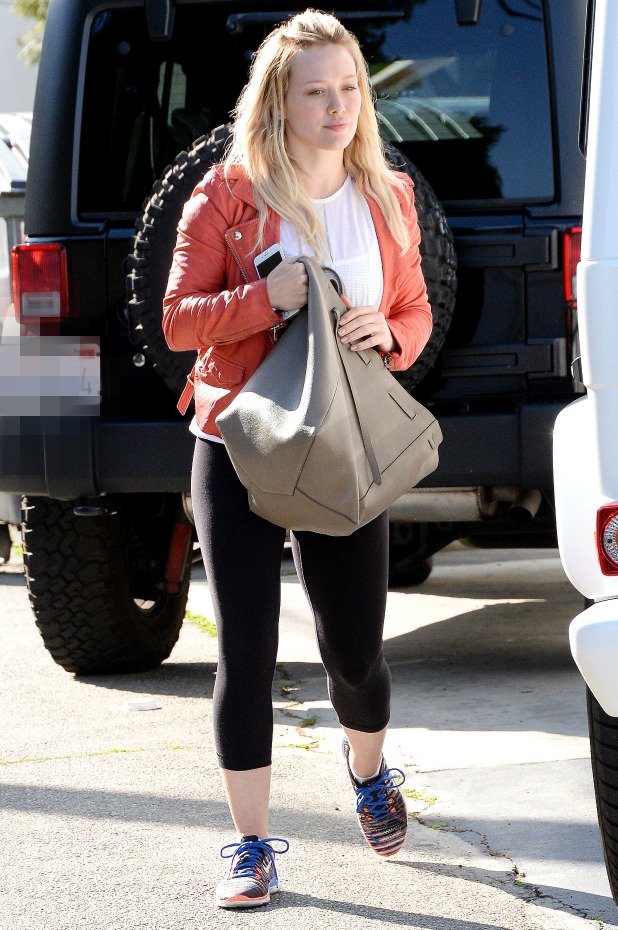 Hilary is the current cover star for
Cosmopolitan US
, where she
spoke about her relationship with hockey player Mike and decision to end the marriage.
"Mike and I were very in love when we met. We both really wanted to get married. I'd been working since the age of 11 or 12, so making that choice at a young age seemed right for me. Maybe it wasn't, but we spent the majority of our time together really happy," she said.
"It wasn't working well enough to stay together, but there was still a lot of love involved. It was just a slow set-in of us not being the match that we used to be. I'm lucky for the person he is and I am and how we decided to handle this."
Hilary and Mike married in Santa Barbara in 2010 and are parents to son Luca, nearly three. They
announced their separation in January 2014,
with Hilary
filing to legally end the marriage earlier this month.
'Come Clean' singer Hilary is now focused on her son and career, with her fifth studio album expected to be released later this year.
She's also starring in new TV show
Younger
, the new programme from
Sex and the City
's Darren Star. It begins in the US later this month.