Here at Reveal we were lucky enough to have a sneaky preview of Disney's latest triumph, the new Cinderella adaptation.
The film, which stars
Lily James as 'Ella'
and the super-talented Cate Blanchett as the evil stepmother, is due for release at the end of this month, and we have to say you lot are in for a treat.
Here's what our Hannah Whiting thought...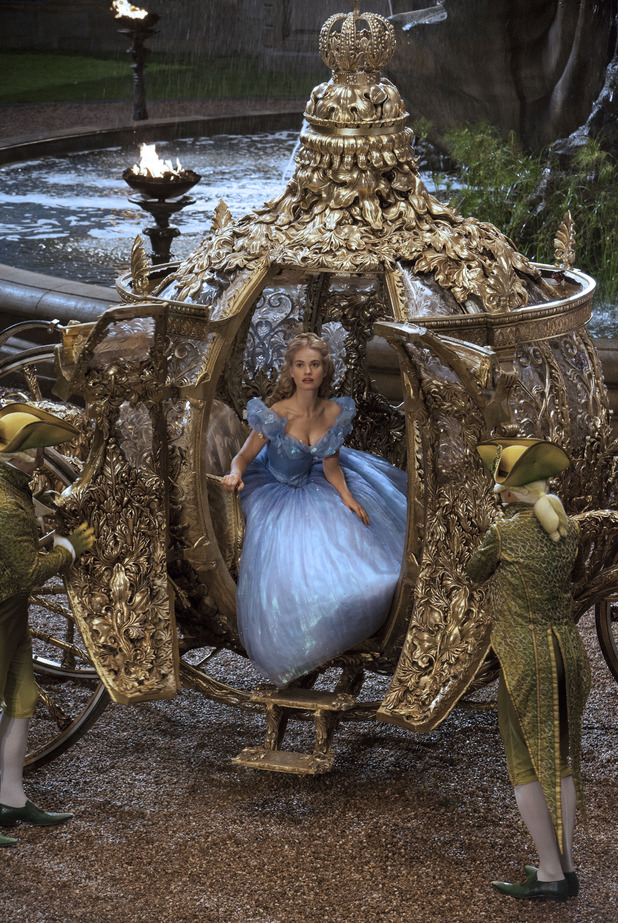 "I had great expectations for the movie, having grown up watching the original version of the Disney classic on video - yes remember those! To be honest I think any Disney update is going to be a hit with us girls who watched the cartoons as children.
"You will be glad to hear then, that Disney's latest reincarnation is by no means an exception, bringing the much-cherished classic up to date with real-life characters. Including a very hunky prince, I might add.
"It pulled on my heart-strings from the very beginning, nearly bringing a tear to my eye within the opening scenes. A pretty mean feat for someone who doesn't even shed a tear at Titanic.. Helena Bonham Carter's narration of the film as Cinderella's fairy godmother probably had something to do with that. She tells the fairytale beautifully throughout, before coming to life granting that all-important wish, sending Ella, as she is sweetly named in the film, to the ball.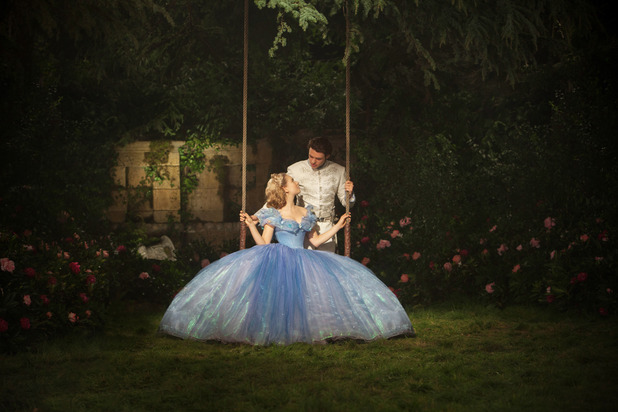 "It was the downright beautiful costumes, sets and visuals that had me though, the attention-to-detail was incredible. I actually felt like I was there in that magical, sugar-coated kingdom with them.
"It brought the fairytale to life in every possible way, from the joyful summer-time shots of the nostalgic kingdom to the charming moonlit scenes in the palace grounds. The ball itself is what really blew me away. It was everything you could imagine and more, bringing the golden, sparkling decadence of the royal palace to life. It had me wishing I was dancing in a ball gown with a prince on my arm too!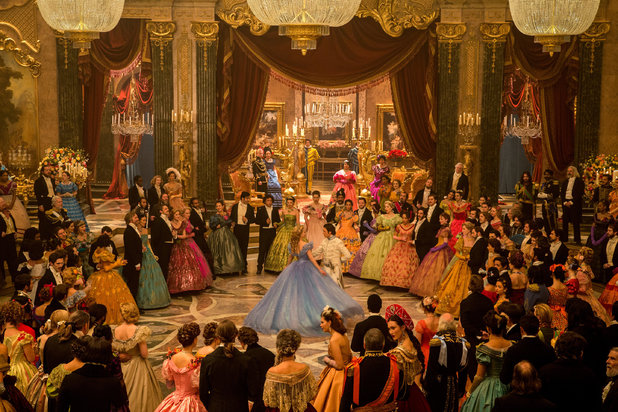 "The film stayed true to its fairytale roots, with only minor changes to the story line, which only added a more personal feel to the movie. Lily's performance as Ella was enchanting, her butter-wouldn't-melt-looks along with her innocence made her humble character really come to life.
"The ugly step-sisters, played by
Downton Abbey's
Sophie McShera and
Anna Karenina
actress Holliday Grainger, were very entertaining as the two characters you love to hate, bringing a comical twist to the film. While Cate Blanchett's performance as the evil step-mother was another credit, she perfected that wicked smile, with her scarily beautiful image and extravagant costumes adding to her devious character. She made it realistic, keeping the rose-tinted film from becoming too sickeningly-sweet.
"The only small criticism I would give is that as it's supposed to be a modern adaptation, I would have liked to see a Cinderella with a little more, shall we say,
sass
. But that is only a teeny-tiny side note.
"If you want a film that will transport you back to your childhood, to when it was acceptable to play dress-up, then this grown-up version is one for you.
A new firm favourite in the feel-good films category for me, I highly recommend.
Cinderella is in cinemas nationwide from 27th March.