Hilary Duff has said she's got nothing but good memories from her time with ex-husband Mike Comrie.
The
Lizzie McGuire
star tells the new issue of
Cosmopolitan US
that she and Mike shared plenty of happy time together before deciding to split after four years of marriage.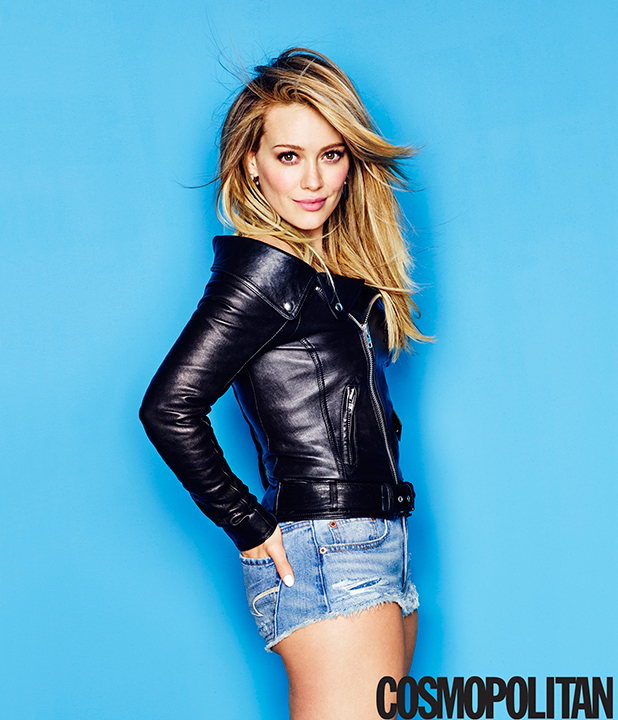 Hilary, 27, married hockey player Mike, 34, at a romantic Santa Barbara wedding in August 2010 and they are parents to son Luca, nearly three.
They seemed to have a fairytale romance – which meant fans were shocked when Hilary announced out of the blue in January 2014 that they'd parted ways.
Hilary tells Cosmo: "Mike and I were very in love when we met. We both really wanted to get married. I'd been working since the age of 11 or 12, so making that choice at a young age seemed right for me. Maybe it wasn't, but we spent the majority of our time together really happy.
"It wasn't working well enough to stay together, but there was still a lot of love involved. It was just a slow set-in of us not being the match that we used to be. I'm lucky for the person he is and I am and how we decided to handle this."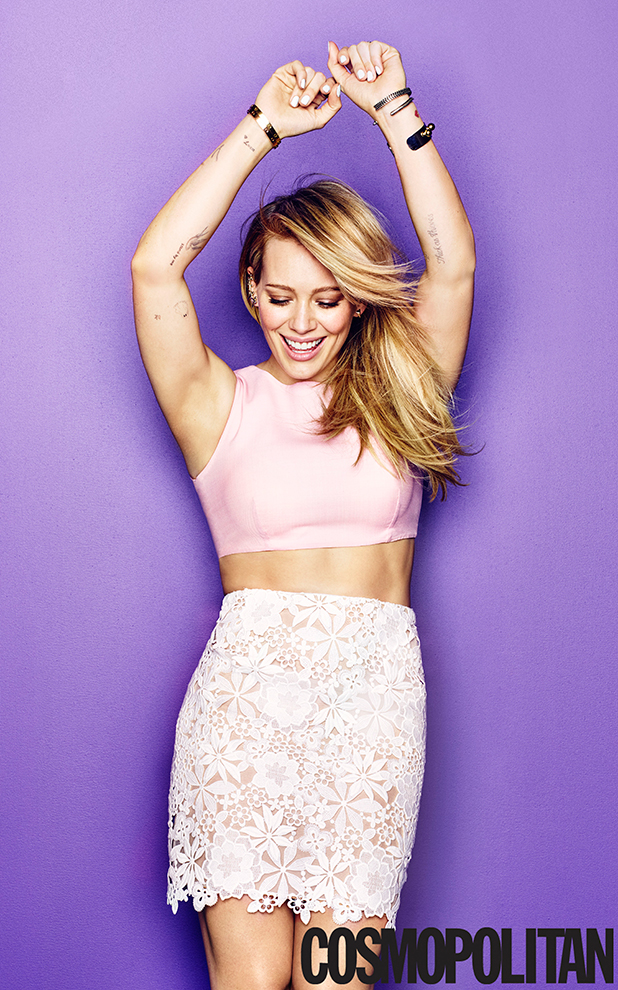 Despite separating, the couple remain close – so close, in fact, that rumours frequently spread they could give their relationship another go.
Hilary herself even hinted at a future reconciliation last year when she said there was still lots of love between them and who knew what could happen…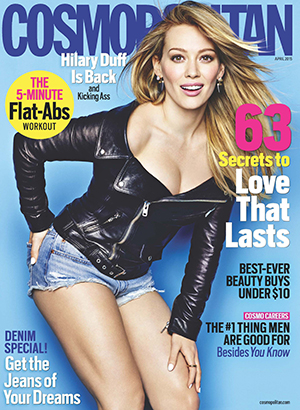 However, any hopes of a reunion were dashed this year when Hilary filed papers to legally end their marriage.
"I don't want to sound bitter because I'm definitely not, but I don't know if people are meant to be together forever. Things happen over a long relationship that you can't always fight. A marriage of 20 years, the accomplishment of that must feel really great, but there are also huge sacrifices. I just always want to fight for happiness."
Hilary has no shortage of admirers… including ex-boyfriend Aaron Carter, who made headlines last year when he publicly declared she'd been the love of his life. They dated way back when they were teens.
Hilary told Cosmo she hadn't been 100 per cent comfortable with Aaron's rather public emotions, though…
"Him reaching out through social media? It's ridiculous! But then people do it all the time, like Chris Brown and Karrueche? Come on, guys. Keep it between text messages."
For more of Hilary's exclusive interview and photo shoot with Cosmopolitan, click here to subscribe to the digital edition!

The April issue of Cosmopolitan hits newsstands on 10 March.For exclusive competitions and amazing prizes visit Reveal's Facebook page NOW!