Ricky Rayment has reassured fans that his dog Blake is safe and well after going missing in last night's episode of TOWIE!
Ricky was seen out walking Blake in the woods when he bumped into his ex-girlfriend Jessica Wright, who was also with her pooch Bella.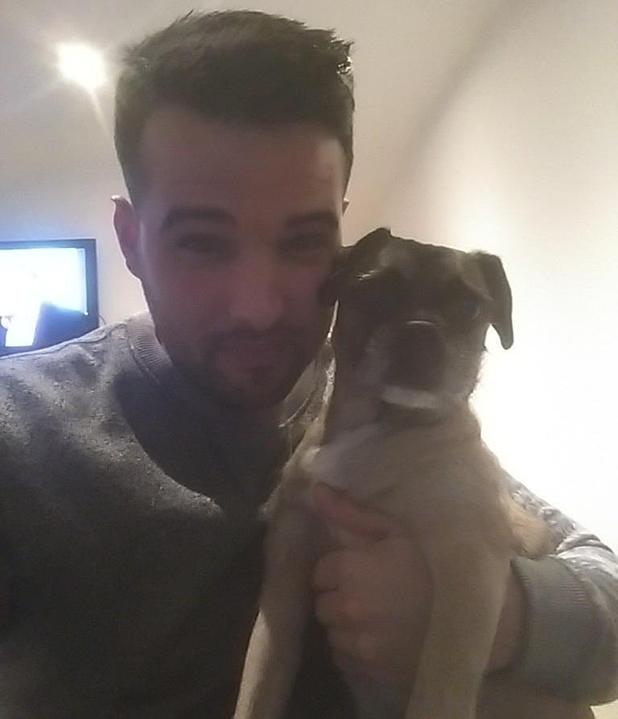 However,
following a mega row between the former couple
, Jessica stormed off with Bella - but Blake was nowhere to be seen.
Twitter then became awash with tweets of concern after Ricky was seen declaring: "Blake? I've lost my dog! Blake?!"
Thankfully though, the naughty pup was soon found safe and well. Phew!
Taking to the social networking site after the episode had aired, Ricky told his worried followers: "Just to put everyone's minds at rest...Blake was found and he's now home and safe haha."
Ricky then posted a sweet picture of himself and his mischievous mutt, adding: "Here he isssssssss."
Although he's a real cutie, Blake is definitely one cheeky chappy who likes to keep Ricky on his toes.
In December,
Blake found himself in the dog house after he ate the bottom half of Ricky's
Christmas tree.
Perhaps he should have his own show?!
Need a TOWIE refresher? Here's all that happened last series!