TOWIE's James 'Arg' Argent says he's a completely different person now to the one he was just a few months ago.
The Essex star has endured a tough few months which
included a suspension from TOWIE due to excessive partying
and a stint in rehab over Christmas.
Now, however, he is back on the show and feeling better than he has in a very long time.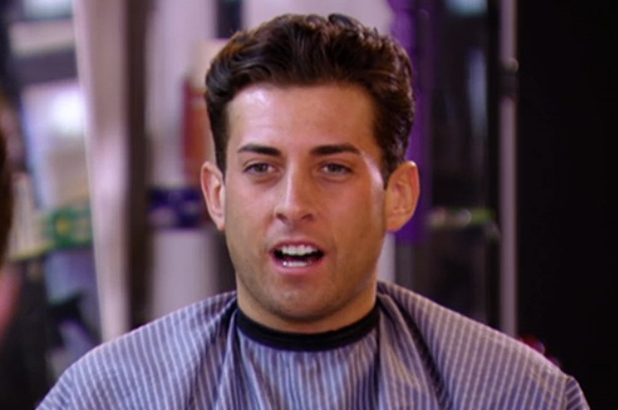 Viewers saw his
return to TOWIE last night,
where he declared: "I feel good. The person I am today to what I was two or three months ago is a completely different person.
"In the past I was putting on a bit of an act. I'd be quite low and lonely at home by myself and in a bad place but when I was around my friends I'd make out I was fine.
"I'm not going to lie. It was a horrible, dark, bad phase I had. Not only was I killing myself and I nearly lost everything, I was also really hurting the people around me. My family are so much happier now and proud of me."
Arg's TOWIE journey:
Arg later told pals that it was ex-girlfriend Lydia Bright who really inspired him to get healthy. "She's really been there for me. Her support and her family's support has meant everything to me. Debbie looks at me like another son."
However, he went on to say that since leaving treatment, the only time he's upset is because of Lydia.
Lewis Bloor said
Lydia was feeling concerned as she's started seeing someone
and doesn't want it to have a negative effect on Arg, but Arg said Lydia had no reason to feel guilty or worried.
"At the end of the day, nothing Lydia or anyone else can say or do will affect my recovery. I won't let it happen," he said.
At the end of the episode, there was an exchange between Arg and Lydia in which Arg said he felt it was best for both of them if they ceased being in contact for a while.
Arg said while he loved Lydia and was grateful for her support, "having contact with you is a bit negative on my life at the moment."
He added: "I think it's a good idea you do your thing and I do my thing. I'm going to take a step back. It's probably the right thing for myself and you as well."
Lydia agreed, adding that she genuinely cared for Arg and she'd been happy to support him through his tough times.
Recap the last series of TOWIE in less than 3 minutes!
For exclusive competitions and amazing prizes visit Reveal's Facebook page NOW!