As spring is fast approaching, we're already starting to think about our bikini bods - and Gemma Atkinson has one amazing figure. But she's refreshingly honest at how hard she works for those washboard abs and toned arms.
Step away from the chocolate biscuits...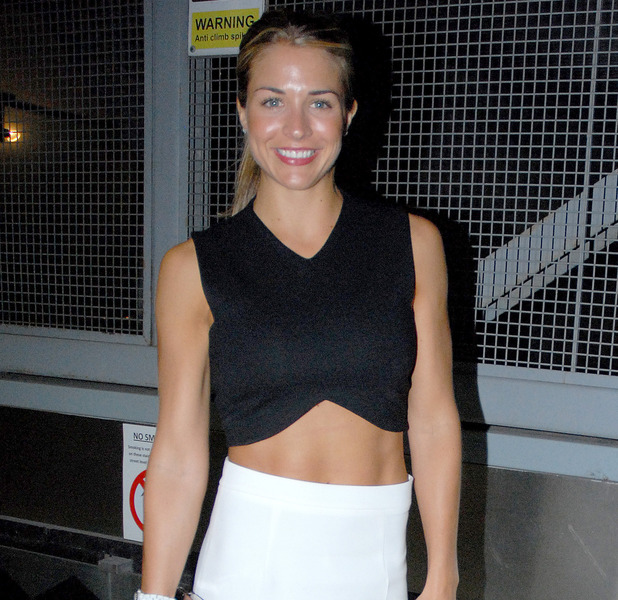 When we catch up with Gemma ahead of her
Emmerdale
debut (she's playing cafe owner Bob's daughter, Carly Hope), she tells us why she's swapped nights out for nutrition and we'd say it's a pretty good reason, too!
"I hate hangovers and I struggle so much more now, it's crazy! In my twenties I used to go out every weekend with the girls but now we limit the blowouts to once a month. It's not that I don't enjoy them any more, but I like to put my feet up with a film too!
"Now I'm really into my training and love good foods. it's easy for me to be disciplined. If I eat rubbish I feel tired and struggle to focus. Now it sounds weird but I crave the good stuff. I'd pick a big chicken salad over a cheeseburger any day!
"Although I'm just like any girl and if I want pizza at the weekend, I'll have it. And if I fancy chocolate, I'll eat it," Gemma laughs.
But the former
Hollyoaks
actress says that she's certainly not aspiring to the dangerous size zero trend, and wants to be strong, fit, and healthy. Hurrah!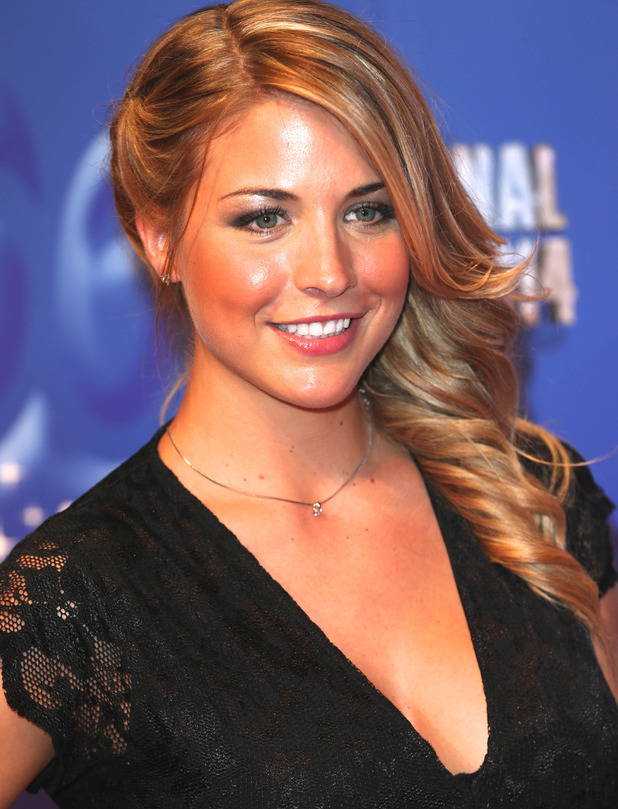 "I've never aspired to be super-skinny or have a gap between my thighs. I've always liked women who look strong and well and I think that's much more important. I admire women like Jet from
Gladiators
and Xena: Warrior Princess.
"I used to be called thunderthighs at school. My weight goes onto my legs and it always has. My cousin saw me in skinny jeans the other day and said, "You look like a quarter-back!"
Gemma, who turned 30 in November, now gets up at 5am six days a week for a training session. She has a little helping hand of course. Her boyfriend of just over a year, Olly Foster, is a personal trainer - and very fit indeed!
"That's brilliant. Everyone tells me he looks like Robbie Williams and that's just a bonus as he's such a lovely person," she laughs when we point out his hotness.
Their mutual love of fitness is also what brought them together after Gemma split from fiancé and
Britain's got Talent
star Liam Richards in August 2013.
"I'd only been single for about five months when I met Olly. I wasn't looking to meet anyone or to get into a relationship. The reason I was starting a new fitness routine was so I could focus on myself.
"Then towards the end of my training with him, I started to miss him when I came away from the gym. Then one day I just said, "Look, are you going to ask me out for coffee or not?" Then we went out for a coffee after training and realised we both felt the same".
But despite planning to move in together, Gemma says she won't be walking down the aisle just yet.
"I've never really been one of those girls who wants the white dress and the big wedding. We have a laugh but if something's not broke, don't fix it I say!"
Read the full interview in this week's Reveal magazine
Emmerdale airs weekdays at 7pm on ITV, with an extra episode at 8pm on Thursdays.